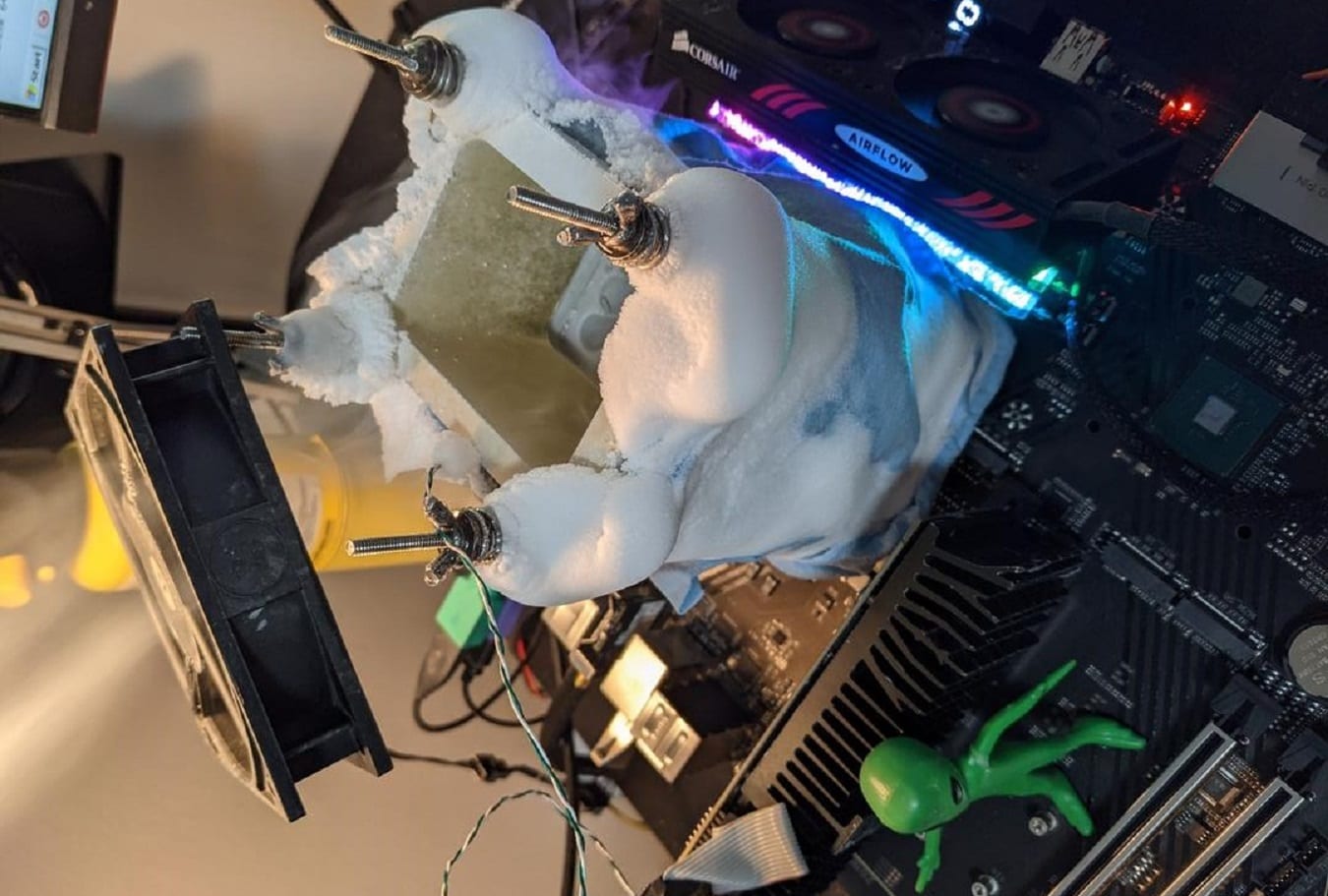 Australian overclocker unityofsaints has updated two records in the 6-core Intel Core i5-11600KF processor rank: the enthusiast won gold medals in the Geekbench3 – Multi Core and Cinebench – R20 disciplines.
In the case of the Geekbench3 benchmark, the chip was overclocked to a frequency of 6343MHz, and the final result of the multi-threaded test was 46609 points and the logical (albeit most likely short-term) first place in Geekbench3 – Multi Core:
But for the successful completion of the rather difficult Cinebench – R20 test, the author of the record still had to reduce the frequency of processor cores to 6200 MHz. However, this did not prevent Unityofsaints from getting first place in the Core i5-11600KF rank with a score of 5736 points:
The overclocker's test setup consisted of the following components:
Motherboard – GIGABYTE Z590 Aorus Tachyon;
Graphics card – NVIDIA GeForce GT 710 (GK208).
And it looked like this: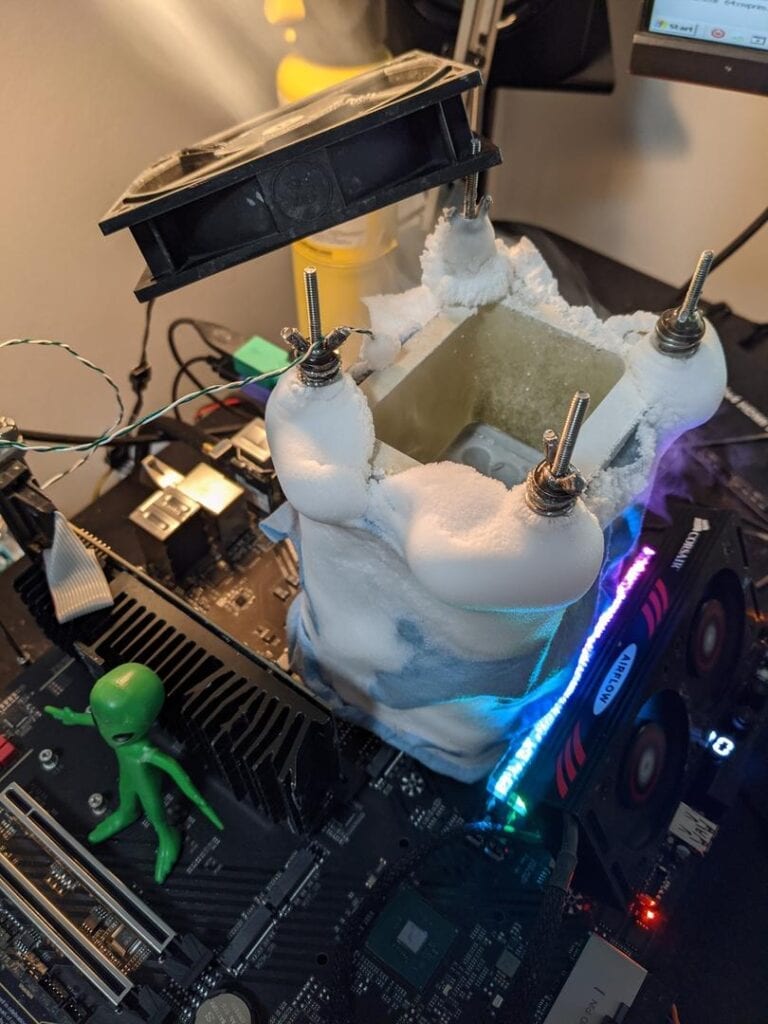 Source: HWBot enthusiast profile