Just a few hours after Ubisoft published a teaser for the new part of the Far Cry franchise, fans have already managed to discern on the cover of the game the mystery of the origin of the charismatic villain Vaas from Far Cry 3. According to the theory presented, the boy, the son of a dictator named Diego, is young Vaas, and the game itself will tell about the formation of a crazy villain.
Game teaser:
And here's how the enthusiasts came to this conclusion: On the net, they noticed that the boy from the poster has very similar facial features to Vaas, especially his nose and a scar on his right eyebrow: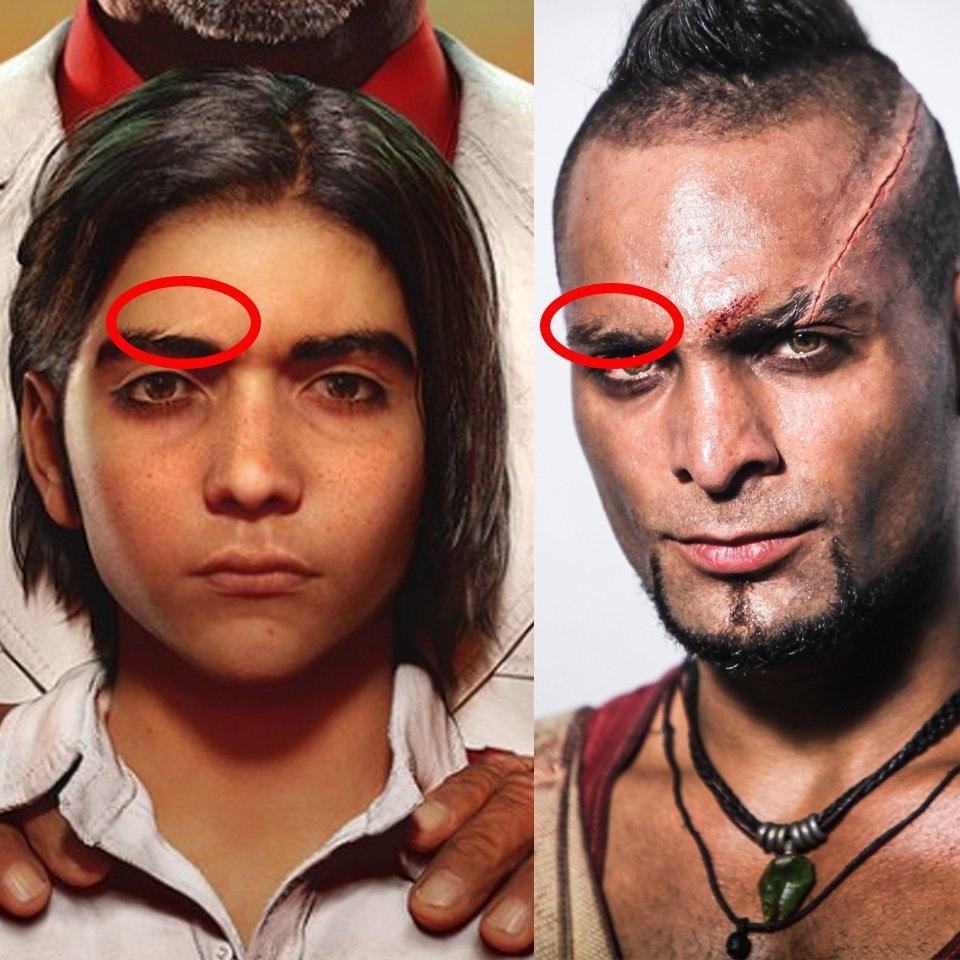 But keep in mind that this is just a theory of fans of the series of games and most likely, it will in no way correlate with the harsh reality that the developers of Far Cry 6 are preparing for us.