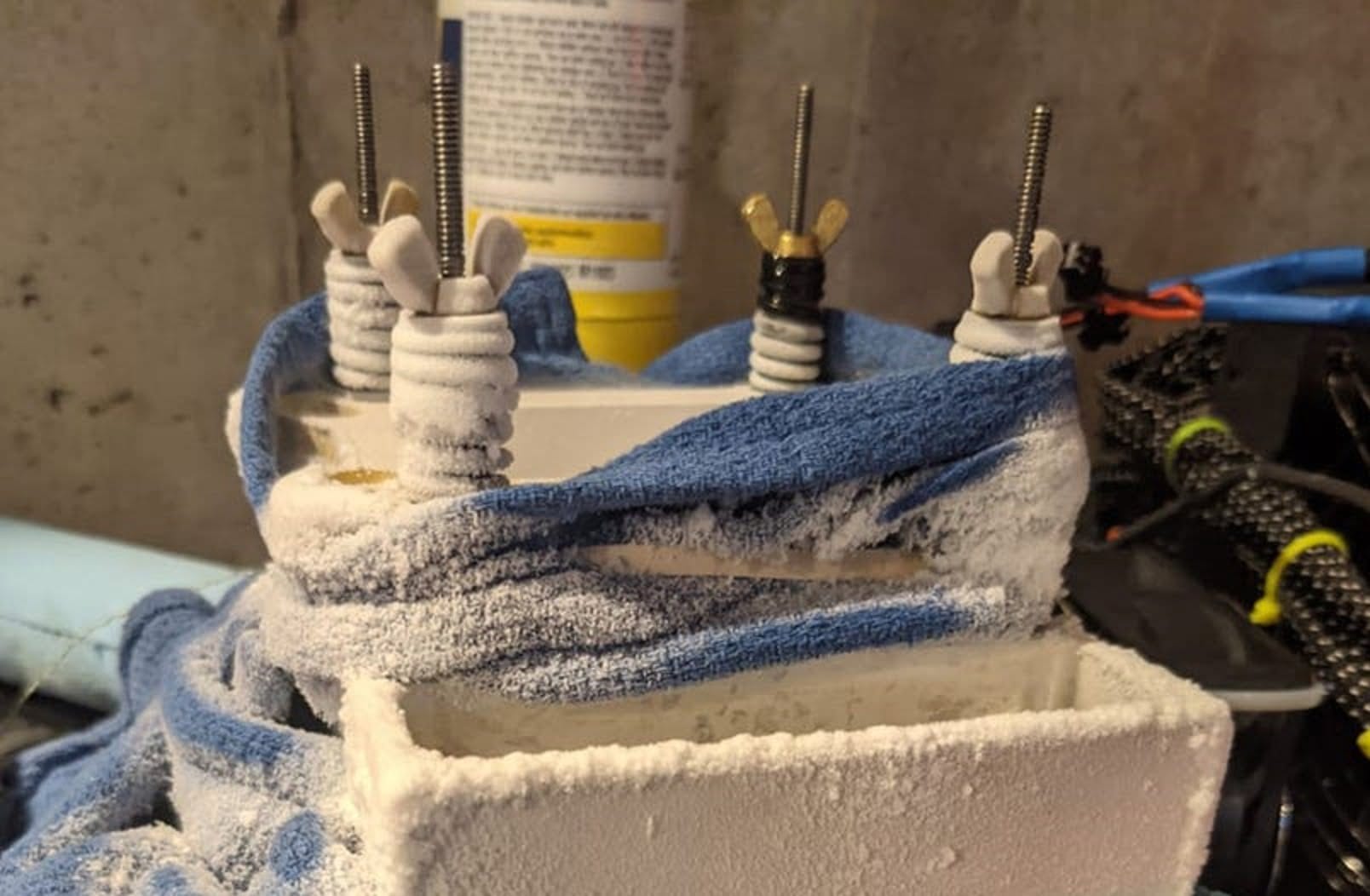 Just a few days ago, we covered a new achievement of the American enthusiast Splave: the overclocker scalped the Core i9-10900KF chip, overclocked it to 7337MHz, and completed the single-threaded version of the Geekbench4 benchmark with a score of 10260 points.
According to the new publication, the frequency of the Core i9-10900KF processor has not changed and amounted to the previous 7337MHz. However, at the same time, the final result has grown quite seriously – up to 10342 points:
Most likely, the reason for such a noticeable increase in the result is deep optimization of the operating system. Top enthusiasts like Splave have a lot of experience with Windows 7 tweaks. However, we shouldn't rule out the possibility of a trivial error in the results.
As a result, thanks to the updated result, Splave left the same gold medals in the Geekbench4 – Single Core discipline:
Gold in the Core i9-10900KF chip rank;
Single-core gold;
World record for any processor.
The enthusiast's test setup consisted of the following components:
Motherboard — ASRock Z490 Aqua (with two active RAM slots – either this is a unique product designed specifically for overclockers, or Splave soldered them manually);
RAM — G.Skill Trident 3800C14;
Thermal interface — Thermal Grizzly Kryo LHE;
Power supply — Enermax Maxtytan 1250w.
And it looked like this:
Source: HWBot World Record Page