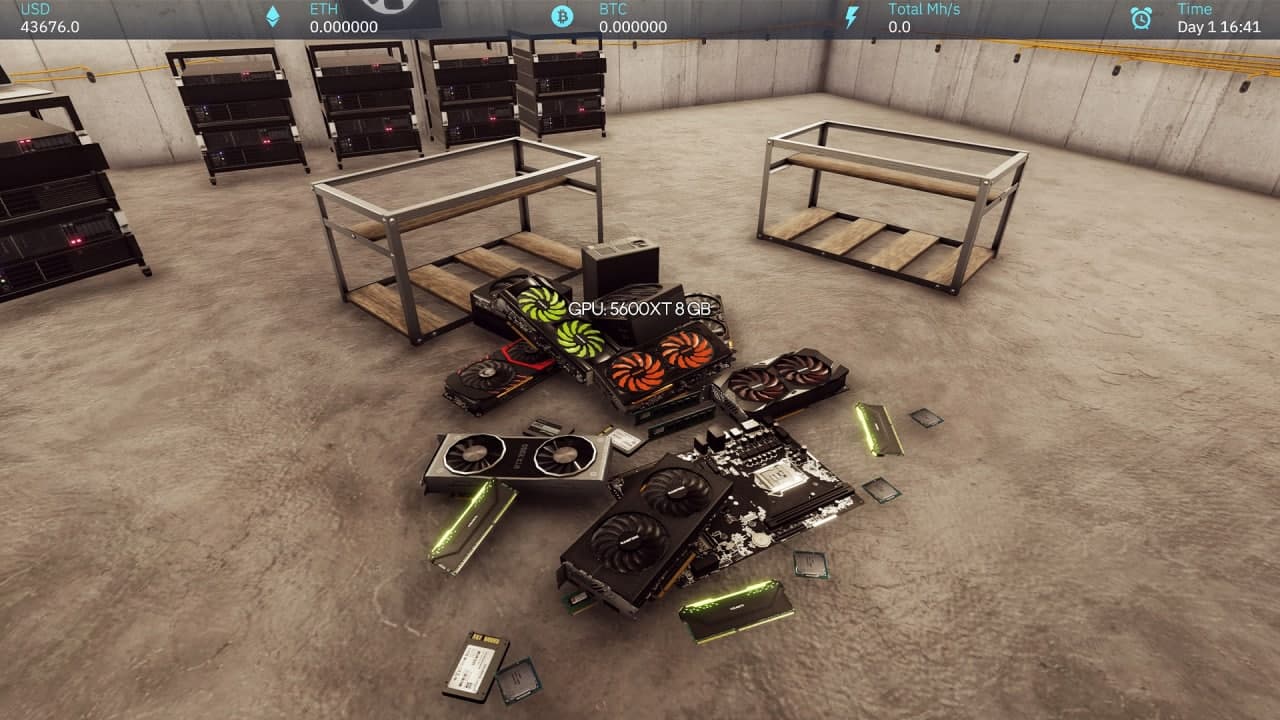 The "Crypto Mining Simulator" game page has appeared on the Steam store, in which gamers (or potential miners) have to build their own virtual farm on video cards or specialized equipment.
At the moment, the project is being sold with a 20% discount and costs no more than $ 6. Thus, if you once wanted to try yourself in the mining of cryptocurrencies and feel like a "miner," but at the same time did not want to invest your hard-earned money in this business, or did not have enough knowledge to assemble a farm, your time has come.
Below is a small trailer for Crypto Mining Simulator and some screenshots of the project:
You can purchase the game by following this link on the Steam store.