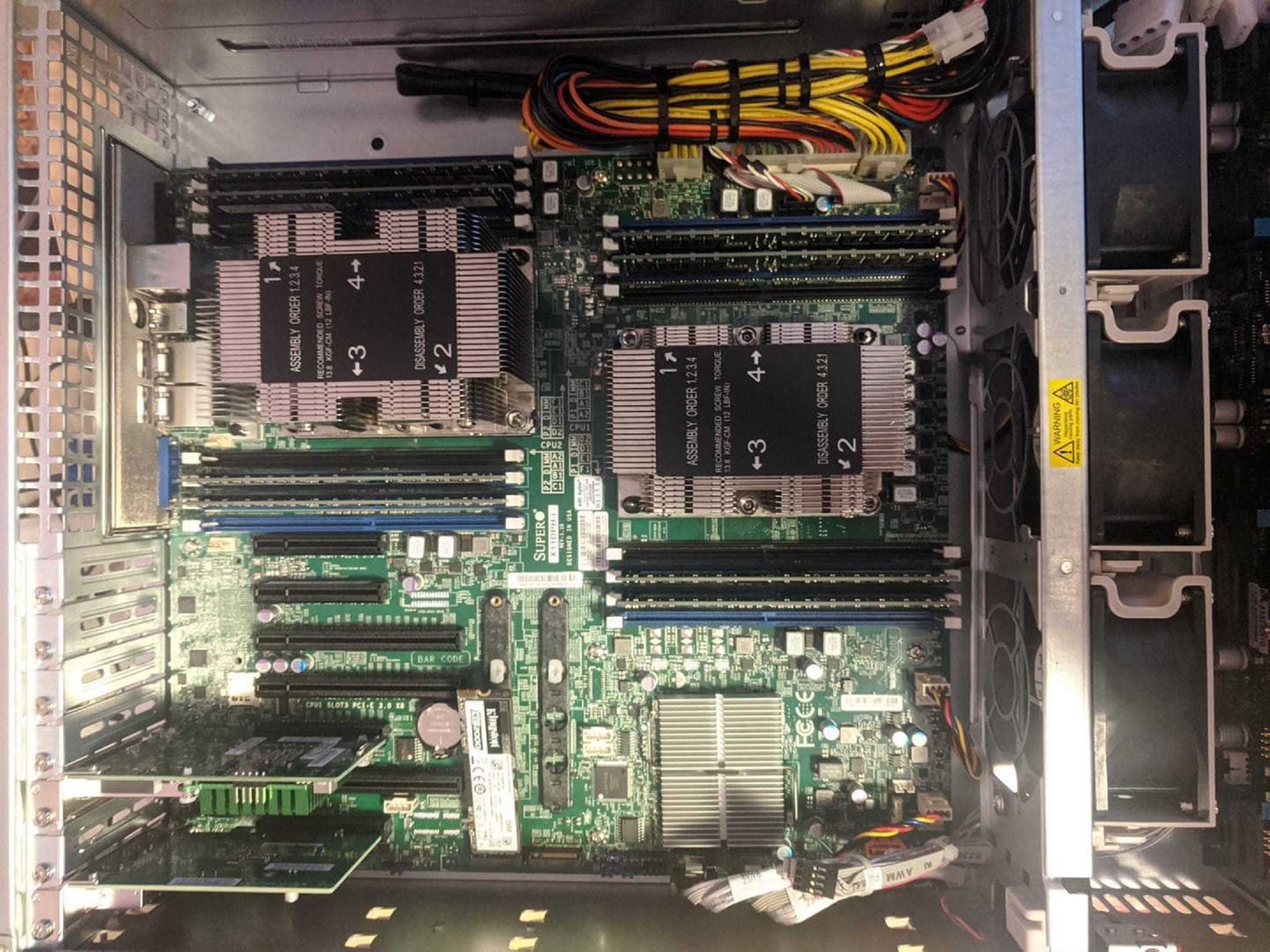 The pre-New Year bustle did not prevent the Ukrainian overclocker StingerYar from setting a rather interesting record using two 10-core, 20-thread Intel Xeon Silver 4210 server processors at once.
The result of chip testing in GeekBench3 was a fairly high score of 50266 points, which allowed the Ukrainian to get first place in the two Xeon Silver 4210s rank and a more impressive second place among all 20-core processors, yielding only to the monolithic 20-core Intel Xeon E5 2679 v4: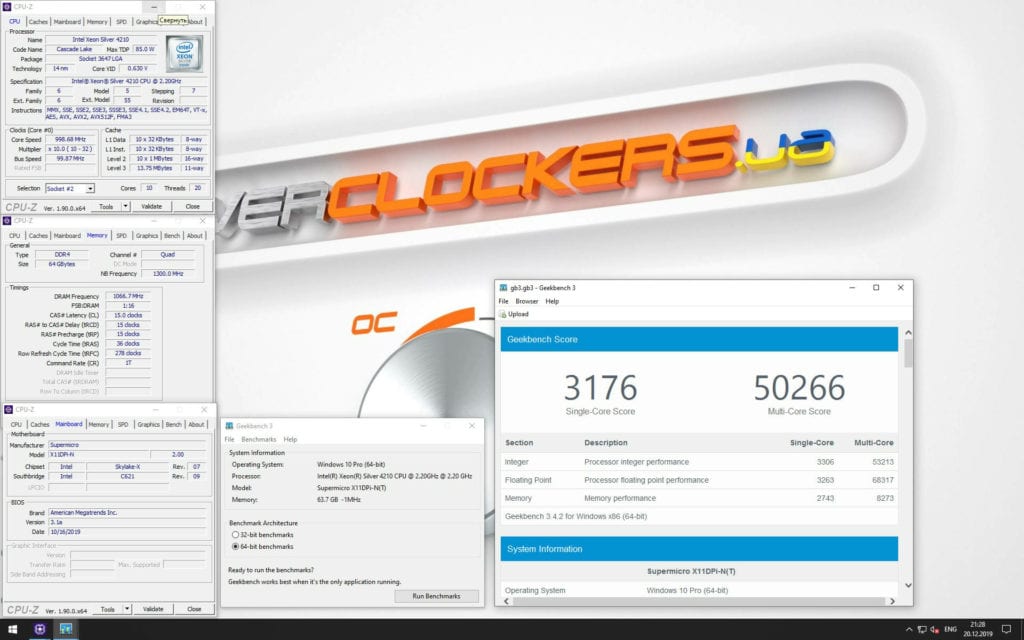 I would like to note that, first of all, this record is curious because professional overclockers do not often get the opportunity to use such expensive and unpopular equipment among ordinary people.
The only thing we can say with absolute certainty is that the test setup included a Supermicro X11DPi-N (T) motherboard and a pair of Intel Xeon Silver 4210 processors installed in it. The enthusiast did not specify the rest of the components. Nevertheless, according to data from the GeekBench3 database, it can be argued that 8 x 8GB server strips, registered DDR4 RAM, also took part in the StingerYar test setup. In addition, according to the published photo, it is noticeable that the overclocker did not use a discrete video card for his record and limited himself to the capabilities of the video adapter built into the motherboard.
Source: Result page on the HWBot website