This morning for a Korean overclocker under the name safedisk began with two records in AMD Ryzen 9 3900X rank.
The enthusiast received the first gold with a result of 4352 points in Cinebench – R15. The processor was cooled with liquid nitrogen and was overclocked to a frequency of 5550 MHz.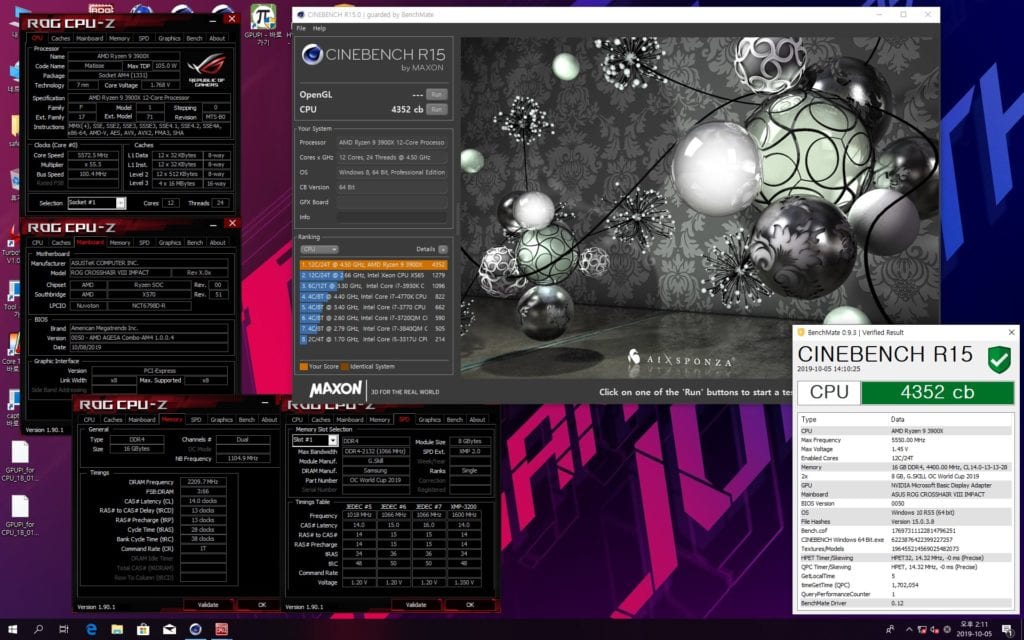 The Korean won the second championship in the Geekbench3 – Multi-Core discipline of the same AMD Ryzen 9 3900X rank. The processor frequency remained unchanged and amounted to the same 5550 MHz.
safedisk is one of the few enthusiasts who describe the components used in more or less detail. This time, fortunately, was no exception.
The overclocker's test setup was contained the following components
Processor — AMD Ryzen 9 3900X
Motherboard — ASUS Crosshair VIII IMPACT
RAM — 2 x 8ГБ G.Skill OC World Cup 2019
Power supply — ANTEC High Current Pro 1300 watts
SSD — unknown 480ГБ
Source: safedisk's profil on HWBot