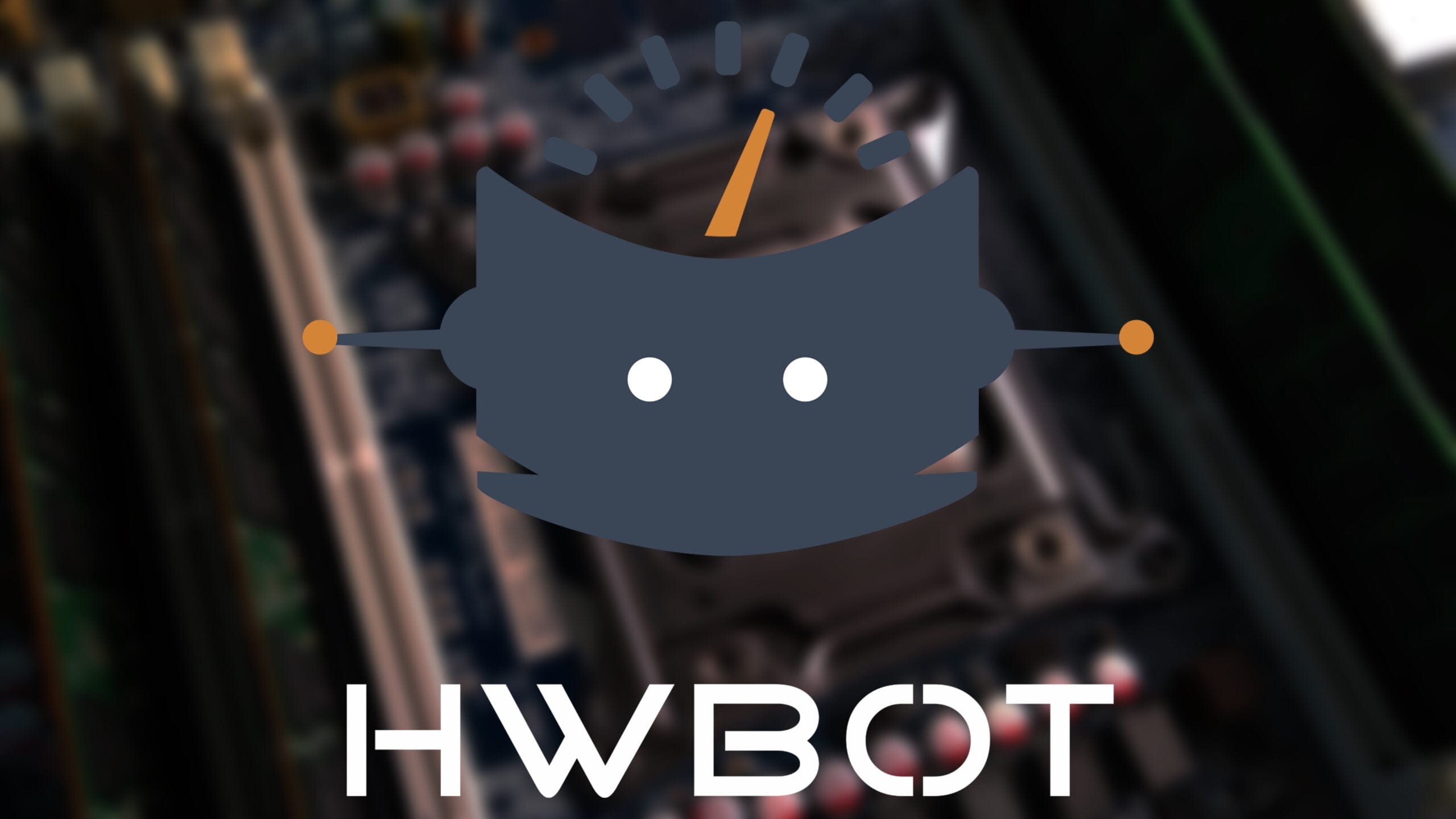 The Swiss overclocker OVIZ Hardware Lab, which is a member of the Overclockers.UA team, managed to get a bronze medal in the 3DMark Vantage – Performance discipline in the current rank of the top monster of its time – the dual-chip graphics card Radeon HD 5970.
At the moment, 3DMark Vantage – Performance discipline is more dependent on CPU performance, so with the release of new models from Intel and AMD, the rivalry in Futuremark's old graphics benchmarks begins with renewed vigor. This happened with the Radeon HD 5970 rating. The release of Alder Lake chips allowed many enthusiasts to regain lost ground, and sometimes significantly outperform their competitors.
To achieve its record, OVIZ Hardware Lab used an Intel Core i9-12900K processor overclocked to 5710 MHz (+78.44% of the base frequency) and an XFX HD 5970 graphics card (presumably, since an overclocker could flash any BIOS). With the help of a water cooling system, the video adapter was overclocked to 1025 MHz on the GPU (+41.38% of the base value) and up to 5140 MHz on the GDDR5 (+ 28.50% of the base value). It should be noted that the achieved frequencies are not the limit of the overclocking potential of this graphics card, however, given the processor dependence of this discipline, such frequencies were enough to finish the benchmark with an impressive result of 50695 points: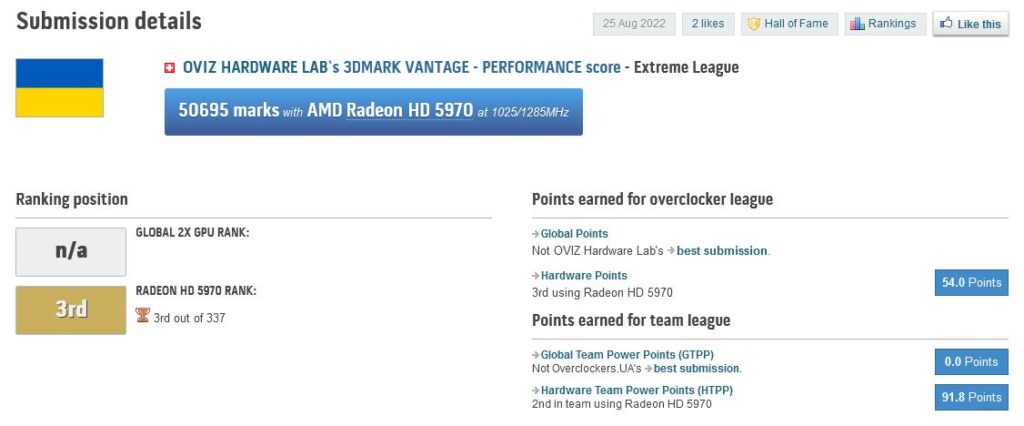 The OVIZ Hardware Lab test setup consisted of the following components:
Motherboard – MSI MEG Z690 UNIFY-X (MS-7D28);
Processor – Intel Core i9-12900K@5710MHz:
Graphics card – XFX Radeon HD 5970@1025/5140MHz.
Source: HWBot