British overclocker ObscureParadox updated his record three days ago and defended two gold medals: in the AMD Phenom II X4 960T BE chip rank and in the overall 5-core rank.
The cooling system was liquid nitrogen, which helped the enthusiast overcome the 6GHz mark and complete the HWBOT x265 Benchmark – 4k benchmark with 2.137 fps:
I would like to note that in the past, the chip frequency was 6366 MHz, and this time 6363 MHz. Most likely, the overclocker made additional optimizations to the operating system.
This result allowed ObscureParadox to claim gold again in the Phenom II X4 960T BE processor rank and in the narrowly focused 5-core rank.
The overclocker's test setup consisted of the following components:
Motherboard — ASUS ROG Crosshair IV Formula;
RAM — 2 x 2GB CORSAIR Dominator GT.
And it looked like this: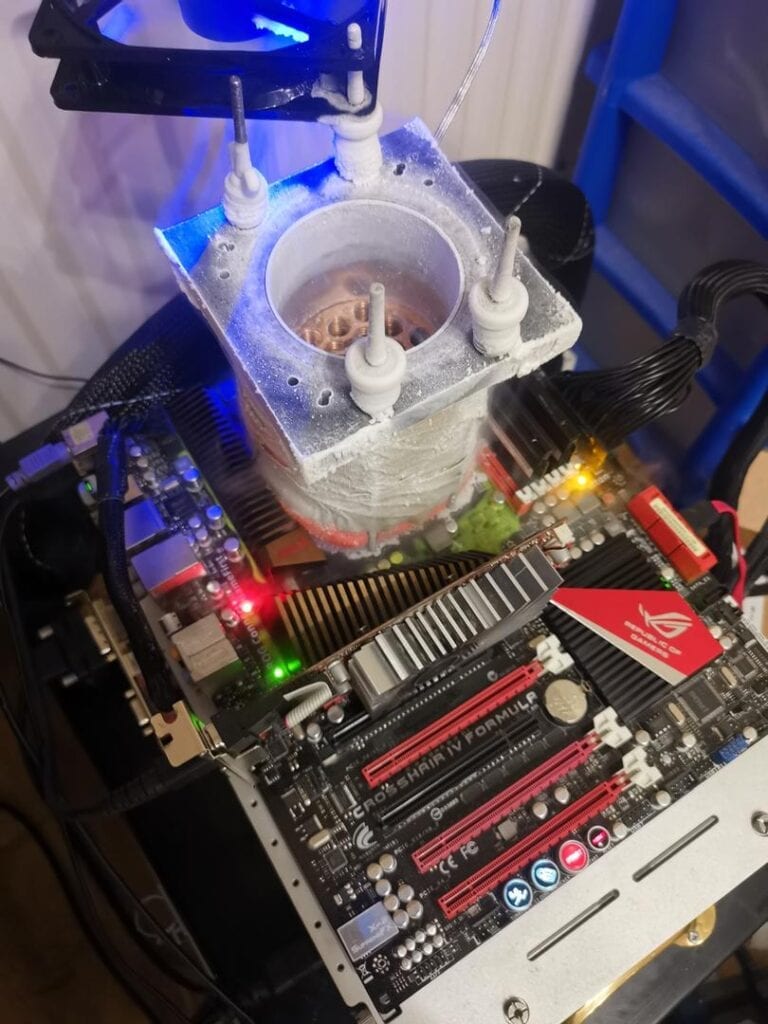 Source: Result page on the HWBot website