Apparently, today is the day of records in the SuperPi – 32M discipline. A few hours ago, the Italian overclocker Hardware_Numb3rs published a new result obtained on a 2-core, 4-thread processor. Just like its Russian colleague M1RROR, Hardware_Numb3rs decided to test the overclocked CPU in the SuperPi – 32M benchmark. In the case of the M1RROR, it was the aged AMD Phenom II X4 945, but the Italian chose the latest AMD Athlon 3000G processor for his experiments.
With the help of liquid nitrogen, the aforementioned chip was overclocked to a very modest (compared to its older brothers in architecture) 5089 MHz. The stability at this frequency brought Hardware_Numb3rs the first place in the CPU rank in the SuperPi – 32M discipline with a result of 6 minutes, 47 seconds 629 milliseconds: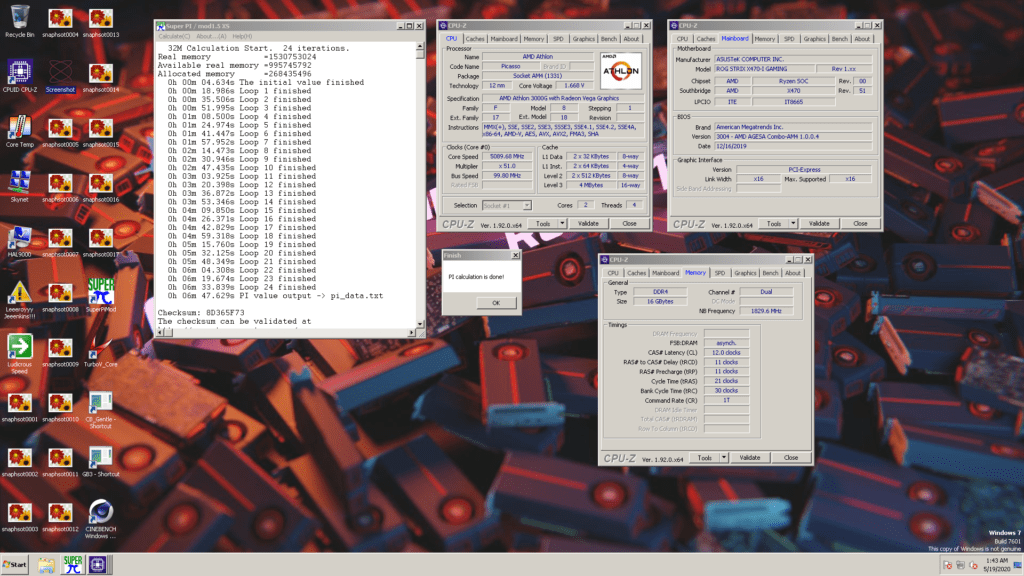 Considering the relatively low frequency of the chip, we dare to assume that this is not the most successful copy of the Athlon 3000G processor, and soon the enthusiast will get a better CPU.
It is not possible to find out what hardware the test setup contained, since, unfortunately, the Italian did not indicate any components other than the motherboard ASUS ROG STRIX X470-I Gaming.
Source: Result page on the HWBot website