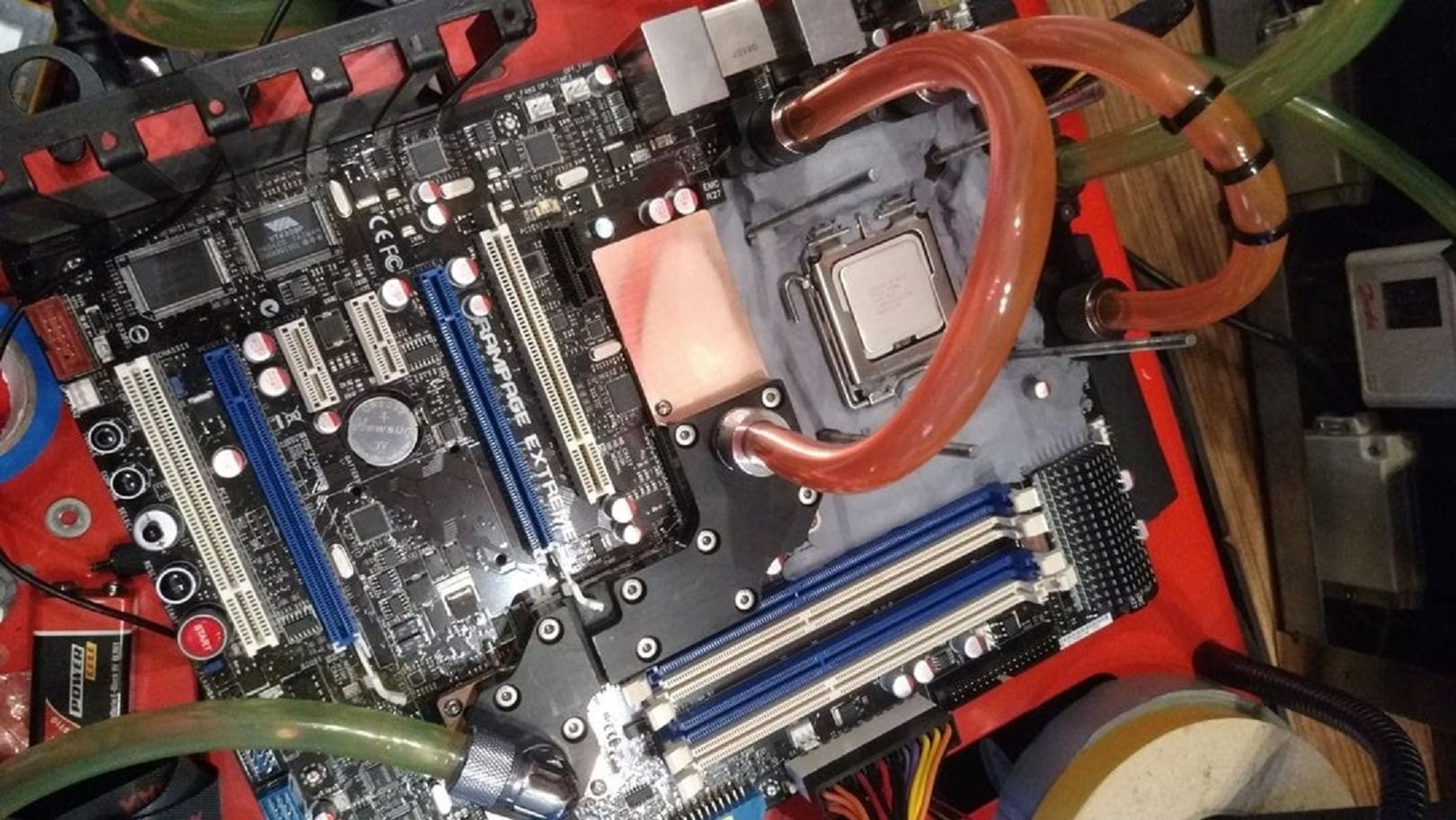 Today, a German enthusiast under the nickname Eisbaer798 managed to score four records in the ranks of the Intel Core 2 Duo E6400 processor. Depending on the discipline, the chip was overclocked to a frequency from 4721 to 4800 MHz. A phase change system was used as a cooling system, it helped to reduce the core temperature to -76 in load and -88 in idle. At the same time, the DDR3 standard RAM operated at a frequency of ~ 1900 MHz with delays of 6-7-6-20 1T.
Thus, thanks to hardware modifications, long-term selection of successful processor instances, and even longer system tuning, the overclocker was able to achieve the following results:
In Cinebench – R11.5 the German got 2.66 points:
In the more recent Cinebench – R15, the enthusiast scored 235 points:
And finally, in Geekbench3, the result was 2774 points for a single-threaded subdiscipline and 5114 points for a multi-threaded one:
Separately, I would like to note the modification of the cooling system on the ASUS Rampage Extreme board:
In fact, Eisbaer798 made a new cooling system for the north and southbridge. This is quite an important detail because, on the LGA 775 platform, the memory controller is located in the northbridge, which is soldered on the board. If the chipset does not receive sufficient cooling, overclocking the FSB to frequencies of the order of 500 MHz and higher can be very difficult, and in some cases even impossible.
The enthusiast's test setup consisted of the following components:
Motherboard – ASUS Rampage Extreme
RAM – 2 x 2 GB A-DATA DDR3 2200+ 2OZ
Video card – Zotac GeForce GT 220 DDR3
Storage – Samsung 850 Pro 256GB
Power supply – Enermax Revolution87+ 650 watt
Source: HWBot enthusiast profile