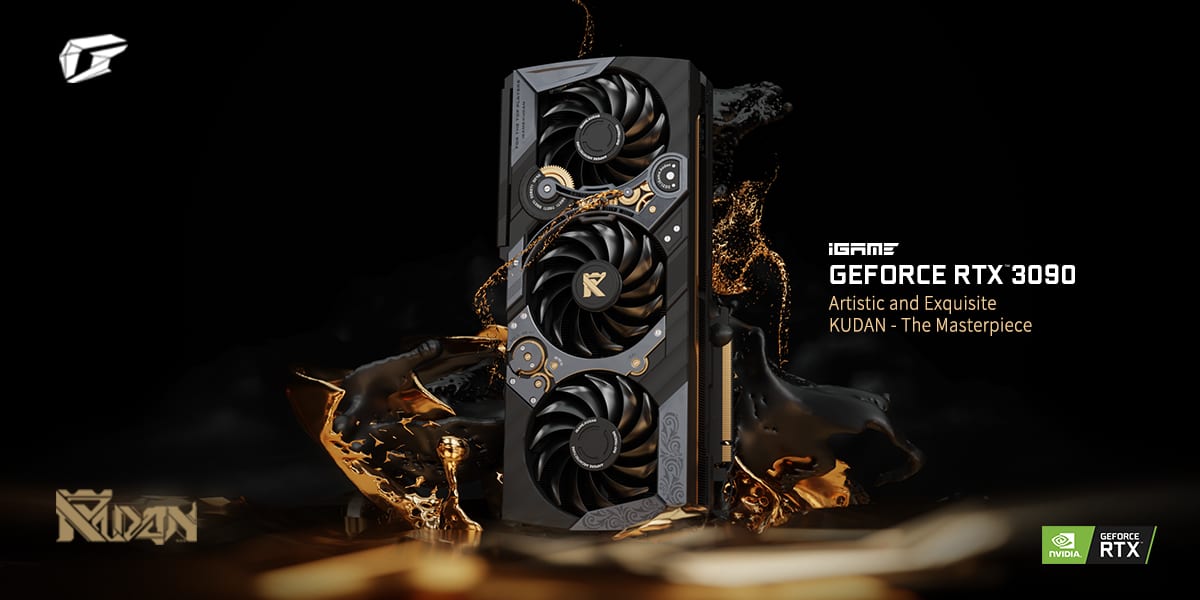 Chinese component manufacturer Colorful has unveiled a limited edition iGame GeForce RTX 3090 KUDAN graphics card. According to the official statement of the company representatives, Colorful will produce only 1000 copies of the above-described series of video cards.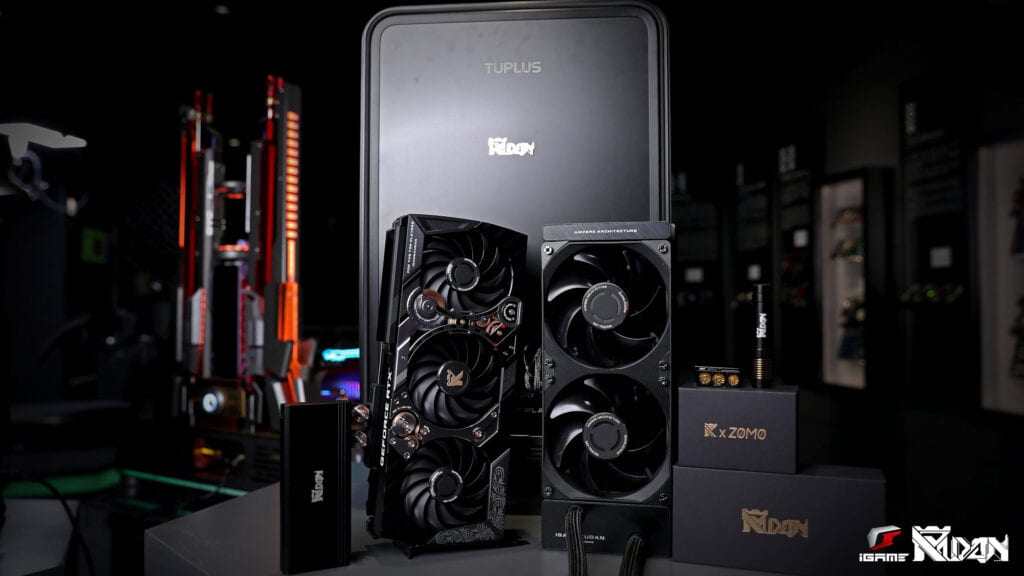 The iGame GeForce RTX 3090 KUDAN graphics adapter is equipped with a hybrid cooling system (liquid cooling system + a radiator with three fans), which in theory allows you to keep the temperature regime of the components at an acceptable level. Moreover, in the case of the iGame GeForce RTX 3090 KUDAN, this is really vital, because when you press the corresponding button, the COLORFUL One-Key OC technology is activated, which increases the GPU frequency to 1860 MHz. Well, besides that, don't forget that the RTX 3090 is equipped with super-hot GDDR6X video memory, which also requires increased attention from the cooling system.
In addition to the unique cooling system and factory overclocking, the Power Limit parameter increased to 500 W is considered the main advantage of the Colorful adapter. And this is a significant advantage, because it is thanks to the expanded Power Limit that the video card will be able to stably keep high frequencies without dropping them at the moments of the most extreme load, and also, probably, will be able to offer more serious overclocking potential than competing cards, and even more so, reference samples.
Of the additional features of the iGame GeForce RTX 3090 KUDAN video card, we can note a small built-in display with the ability to rotate 90°, as well as the presence of customizable RGB backlighting both on the visible side of the casing and on the backplate.
Below are the full specifications of the iGame GeForce RTX 3090 KUDAN from Colorful's official website: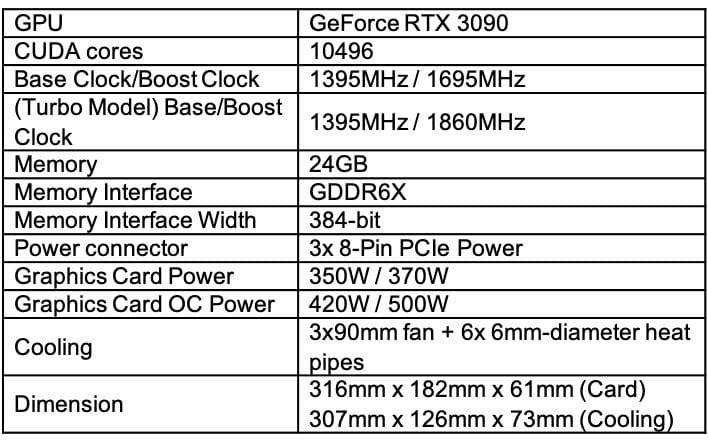 Recall that the recommended retail price of the unique COLORFUL iGame GeForce RTX 3090 KUDAN video card is an impressive $4,999, and its availability is limited to 1000 copies.
Source: VideoCardZ