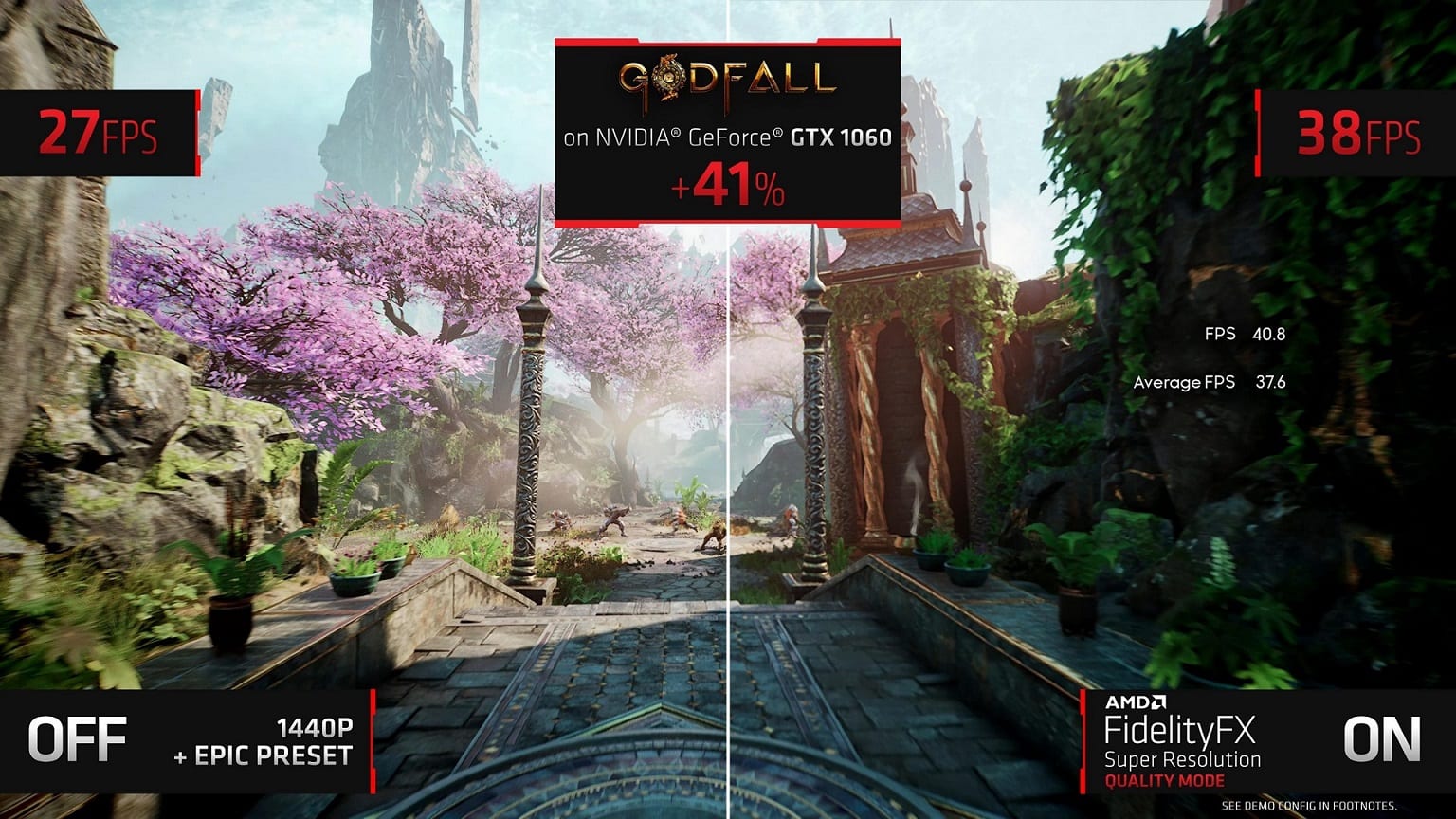 AMD has released a planned set of Radeon Software Adrenalin 21.6.1 drivers with support for Radeon RX 6800M mobile graphics and FidelityFX Super Resolution (FSR) image scaling technology.
At the moment, 12 projects support the new technology, including 22 Racing Series, Anno 1800, Evil Genius 2, GodFall, KingShunt, Terminator: Resistance, and The Riftbreaker. In the future, such mastodons as Far Cry 6, Dota 2, and Resident Evil Village will join them.
It should be noted that in addition to the corresponding driver, the FSR technology must be supported by a specific game, therefore, if after installing the Radeon Adrenalin 21.6.1 update package, the FSR setting did not appear in one of the above projects, wait for the patch.
In addition, make sure that your video adapter is listed in the support of the Radeon Adrenalin 21.6.1 driver and FidelityFX Super Resolution technology:
Radeon™ RX 6900/6800/6700 Series Graphics
Radeon™ RX 5700/5600/5500/5300 Series Graphics
Radeon™ VII
Radeon™ RX Vega Series Graphics
AMD Radeon™ Pro Duo
Radeon™ RX 500 / Radeon 500X Series Graphics
Radeon™ RX 400 Series Graphics
You can download, as well as familiarize yourself with the full list of changes, in the June AMD software update at this link.