In connection with the free distribution of the GTA 5 game in the Epic Games Store, a huge number of dishonest players flooded into the online component of the project, using third-party software to gain an advantage over ordinary players.
At first glance, what I will say now will seem surprising to some, but not all players know that in Grand Theft Auto V you can complain about a cheater, and those who know, for some reason, go to the official website of the game or forums.
However, there is no need for this, because GTA 5 itself provides a special mechanism for filing a complaint about an unscrupulous player.
In order to report a cheater, you just need to press the "Esc" key, then go to the "Network" tab, then select the "Players" item, find the offender and select him. You will open another menu to which you need to click on the item "Send Complaint".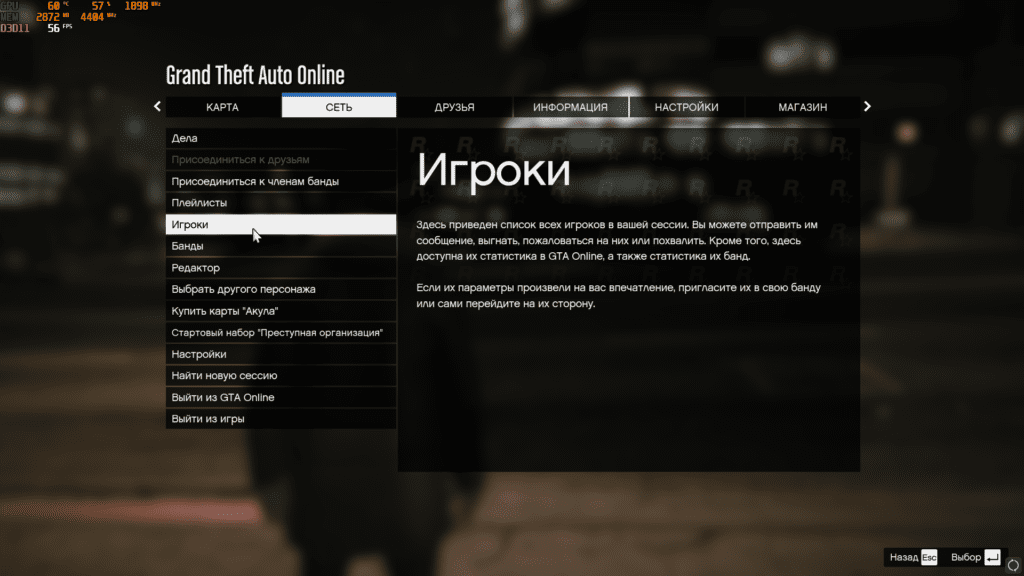 In the screenshot above, not a cheater is highlighted, but a random player. These images were captured for illustrative purposes only.
But be careful when choosing an offender, because if you are wrong, then you can send the next complaint only after half an hour (or so).