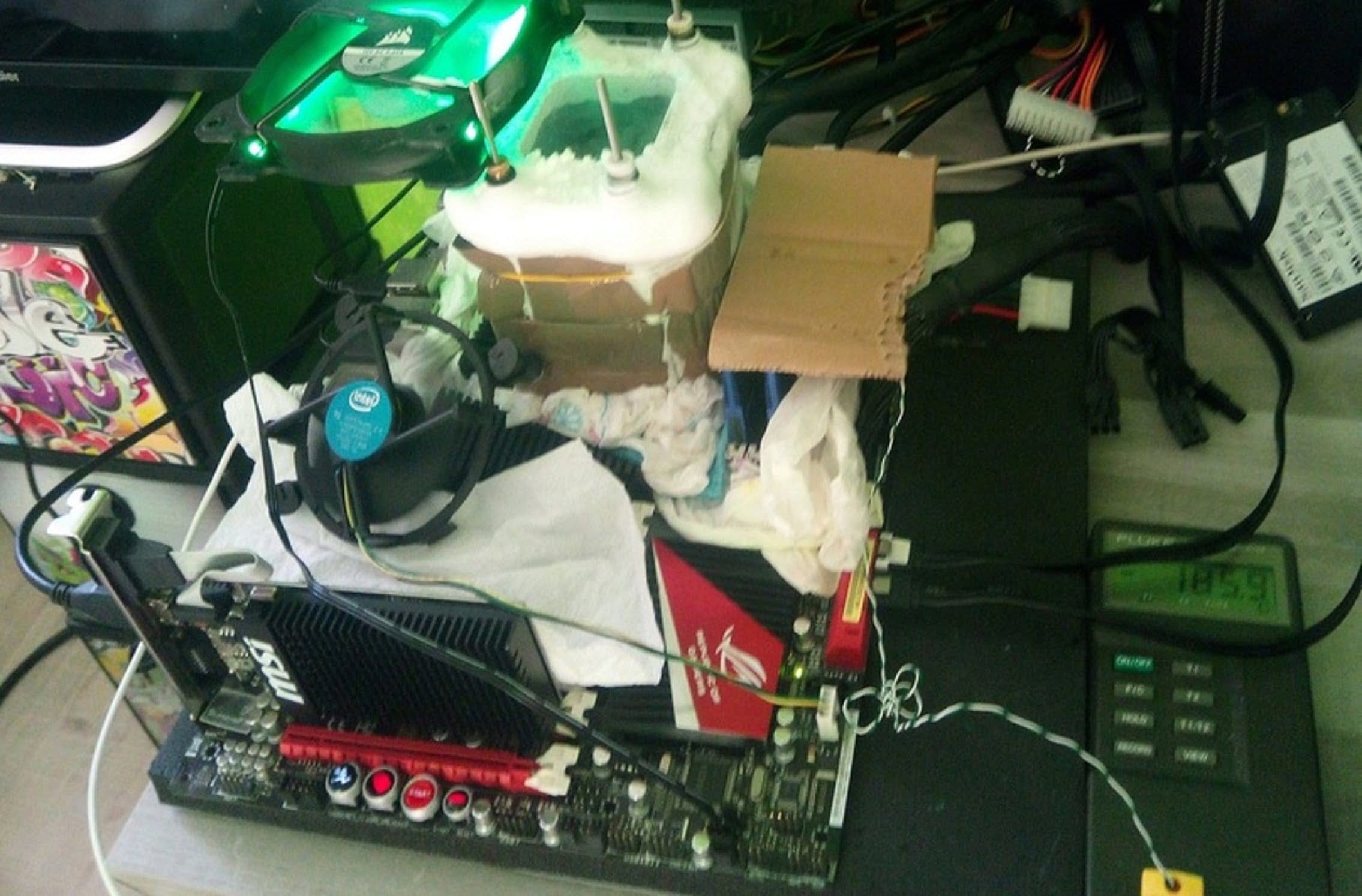 After four months of hiatus, the French enthusiast The Silver returned to experiments on the AMD Phenom II X2 560 BE processor. Moreover, both last and this time, the overclocker distinguished himself in the same disciplines.
Let's start with the first place in the wPrime discipline – 1024m. The Silver managed to set a record both in the current Phenom II X2 560 BE chip rank and in the overall 3-core ranks:
The processor frequency was 6730MHz, with a result of 3 minutes, 48 ​​seconds, 265 milliseconds: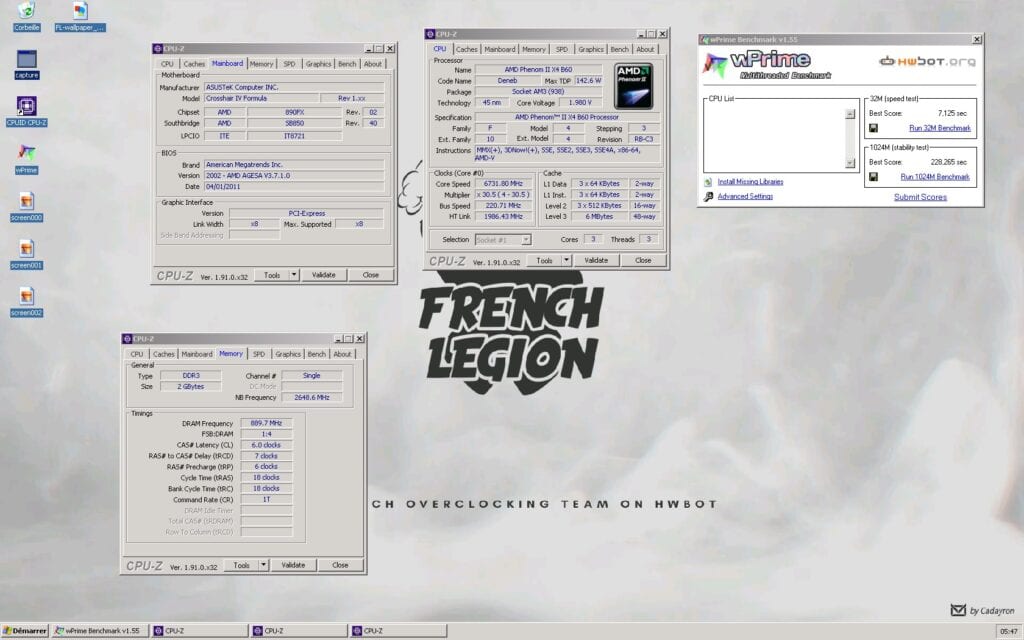 Next up is the relatively unpopular Geekbench3 – Multi Core discipline. In it, exactly like in wPrime, the enthusiast received the same two gold:
In this case, the CPU frequency decreased by 10 MHz and amounted to 6720 MHz with a result of 10111 points:
And the last two achievements The Silver got in the Cinebench – R15 discipline:
The processor frequency was 6630 MHz with the performance in the benchmark 523 points:
The overclocker's test setup consisted of the following components:
Processor – AMD Phenom II X2 560 BE
Motherboard – ASUS ROG Crosshair IV Formula
RAM – Kingstone HyperX 2GB (the model in the photo cannot be identified)
The rest of the hardware The Silver did not indicate and, unfortunately, it was also not possible to find out additional information from the provided photos.
Source: The Silver profile on HWBot website