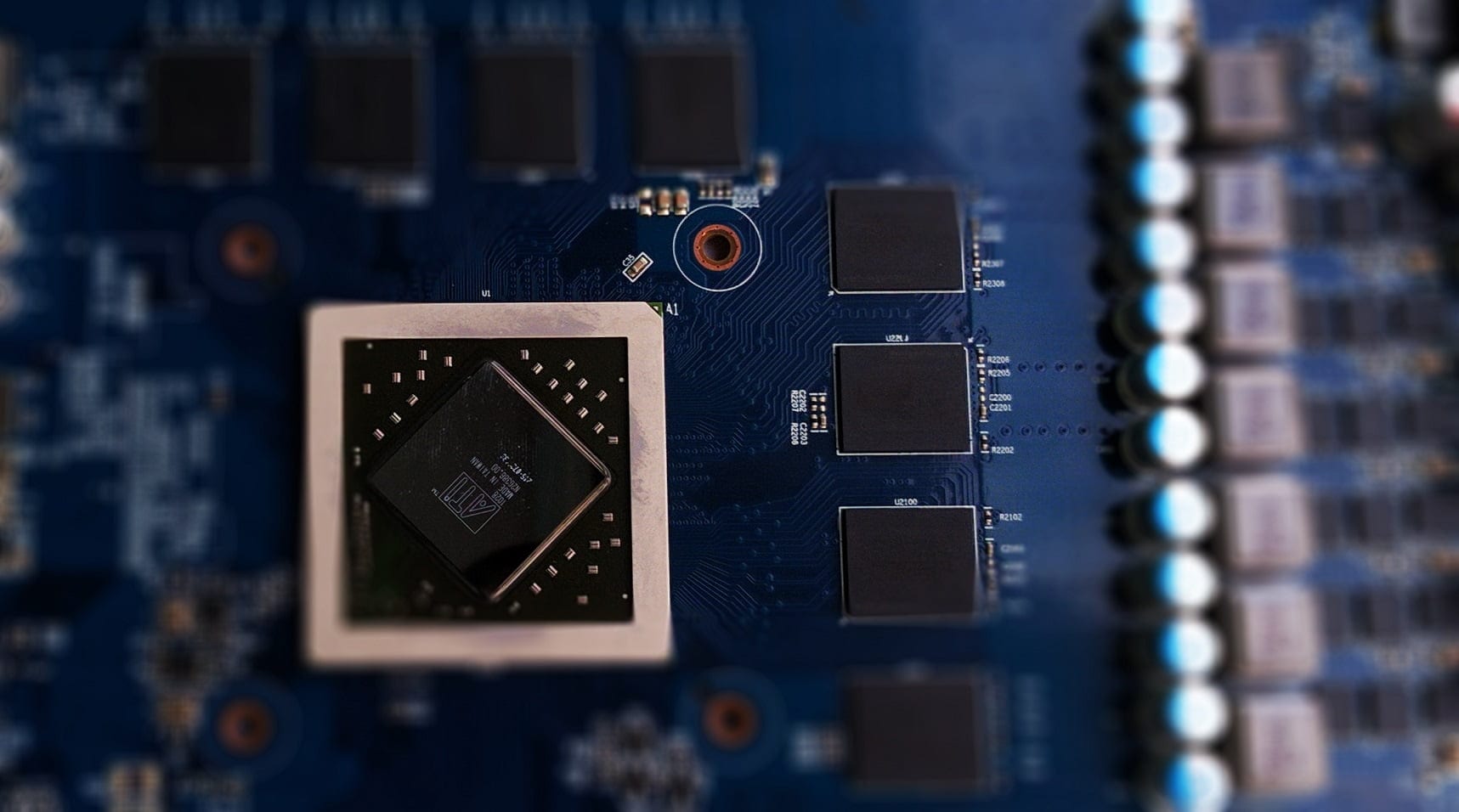 Back in 2009, the ATi Radeon HD 5870 video card was an extremely successful and in fact, in all respects, an amazingly successful product. Judge for yourself: HD 5870 was the first video card that brought support to the desktop segment the advanced at that time DirectX11 API; in addition, it was almost twice as good as the previous top AMD (then ATi) Radeon HD 4870 and, as a result, Radeon The HD 5870 also showed moderate appetites for the power supply (compared to its direct competitor GeForce GTX 480), which was able to ensure a bright future for itself in the system units of a large number of gamers.
Nevertheless, almost 11 years have passed since the release of the Radeon HD 5870, and such a respectable age makes practically any iron, even the top-end in the past, useless junk, which is destined to have an unprepossessing place on the shelf of fond memories. Indeed, at the moment, a video card of the HD 5870 level is already quite difficult to find, not only in the recommended but even in the minimum requirements for the vast majority of modern gaming projects. This indirectly hints to us that most likely, the old card is no longer capable of anything. However, is it really so?
Recently, a copy of the Radeon HD 5870 video card manufactured by Gigabyte returned to our test laboratory and I decided to check if the top product from 2009 can provide acceptable performance in current multiplayer games.
Video card
GV-R587OC-1GD PCB photo:
The GV-R587OC-1GD model has a fairly good power subsystem for the GPU and video memory, which in the end is capable of providing about 250 watts. That's enough for a 188-watt HD 5870 video card.
In the GPU power circuit, transistors of the 4935N R019 and 4821N R015 series are used, in fact, the same ones are used in the more voracious video cards Radeon HD 7950 and HD 7970 made by the same company Gigagyte.
In addition, the GV-R587OC-1GD uses Metal Choke ferrite core chokes (R30 and R80), as well as high-quality NEC / TOKIN 0E907 film capacitors.
Detailed photo of the Cypress XT GPU:
Cooling system photo:
As you can see from the above pictures, the cooling system of the GV-R587OC-1GD video card is completely different from its original appearance. In addition, its physical condition also leaves much to be desired: the complete fans went out of order a year and a half after the purchase, and then her previous owner decided to get rid of the original casing (do not ask why and for what). Thus, only a radiator remained of the CS, on which I had to install a 120mm fan.
Characteristics of the Gigabyte Radeon HD5870 (GV-R587OC-1GD) video card:
The sample of the Radeon HD5870 video card presented in this material, namely the GV-R587OC-1GD model, should initially operate at a frequency of 870 MHz for the GPU and 4800 MHz for the GDDR5 video memory. Nevertheless, this particular sample (in fact, not only this one, there are many references on the network about the same cards with unstable operation at forced frequencies at the Gigabyte factory) is not able to work stably at its stock frequency at a voltage of 1.163 volts. The actual operating frequency of our video card was 850 MHz for the chip and 4800 MHz for the memory, which, in fact, is exactly the base frequency of the reference Radeon HD5870 cards. So, in terms of performance, we have not lost anything.
The Cypress XT (RV870) chip carries 1600 shader processors, 80 texture units, and 32 rasterization units on board. The 40nm GPU communicates with 1GB of GDDR5 video memory over a 256-bit bus, and the memory itself operates at an effective frequency of 4800MHz.
Of the main disadvantages of the video card, I would like to note the presence of only 1GB of video memory and the lack of support for the DirectX12 API. Although the last limitation is present solely due to AMD's disfavour in relation to the "five thousandth" line of HD video cards.
CPU
The heart of the test setup was a Core i5-2500K processor overclocked to 4816MHz, and along with it the HyperX Genesis Na'Vi Edition RAM, which unfortunately on this platform could not take the achievable 2133MHz achievable with it and I had to limit myself to 1913MHz with delays of 10-10-10 -28:
It was the Core i5-2500K that was chosen as the CPU, and not, for example, the Xeon X5660, Xeon E5-2630L v3, or Xeon E5-2643 available in the test laboratory. Why is that? It's very simple: For the selected projects, the Core i5-2500K overclocked to 4800MHz turned out to be more profitable and therefore I decided to use it. If the test suite contained projects such as Shadow of the Tomb Raider or Battlefield V, then the choice would obviously fall on multi-core chips such as Xeon X5660 or Xeon E5-2630L.
Test setup
Processor — Intel Core [email protected]
Motherboard – Gigabyte GA-Z68P-DS3 (rev. 2.0)
CPU Cooling — Cooler Master Hyper 212 EVO
RAM – 2 x 8GB HyperX Genesis Na'Vi Edition (KHX16C9C2K2/8) for a total of [email protected]
Video card — Gigabyte Radeon HD5870 1GB GDDR5 850/4800MHz (GV-R587OC-1GD)
Storages — KINGSTON 120GB SA400S37120G (Windows 10, Soft) and Seagate 2TB ST2000DM008-2FR102 (Games)
Power supply — Chieftec GPS-1250C 1250 watt
OS — Windows 10 with latest updates for July 2020
Overclocking settings for Core i5-2500K:
BCLK — 102.5MHz
Multiplier CPU — 47
CPU PLL — 1.8
CPU vCore — 1.471v
QPI/Vtt Voltage — 1.25v
DRAM Clock — 1913MHz
DRAM Timing — 10-10-10-28 1T
DRAM Voltage — 1.71v (at this voltage, the memory begins to heat up significantly, so be extremely careful when setting more than 1.7 volts on your RAM)
Games
The tests were carried out in the following games:
Counter-Strike: Global Offensive (FPS Benchmark v1.01 from Workshop Game)
Destiny 2 (Deadly Depths map from Gambit Mode)
Fortnite (Free play with an average sample of 5 results)
For Honor (Benchmark)
Grand Theft Auto 5 (Benchmark)
Watch_Dogs 2 (Free play with an average sample of 5 results)
World of Tanks (Industrial Zone map, Standard battle)
At the time of this writing, each game has been updated to the current version (early August 2020).
Performance measurements were carried out at 1280×720 and 1920×1080 with minimum graphics quality settings (except for World of Tanks, due to the fact that, for example, the parameters of "landscape quality" and "drawing distance" in this game play an almost key role).
The only exception was the virtually "free" FXAA anti-aliasing (or its analogue) activated in all projects because looking at a game running at 1280×720 pixels without anti-aliasing is corny physically painful and no one in their right mind would play like that.
In order not to overload the material with unnecessary screenshots, I will only give you custom settings for World of Tanks:
Since the Radeon HD 5870 video card does not have hardware acceleration for capturing video, at first it was decided to record using the OBS program with a software encoder (in other words, on the processor), which in turn, when recording, entailed a colossal decrease in CPU performance in all games. Therefore, to my deepest regret, it was decided to refuse the video report.
Of course, I had thoughts to insert some NVIDIA card into the second PCI-e slot and use it as a module for hardware acceleration of video recording, however, due to a possible conflict of drivers (for the HD5870 card, AMD did not update them for about 4-6 years), I did not dare to do this trick. Perhaps, if you are interested, I will deal with this issue in the future.
In addition to this feature of this bench session, another small obstacle awaited me: for some reason (known only to Valve) in the latest version of Counter-Strike: Global Offensive, the MSI Afterburner overlay stopped working, so it, like in Destiny 2, the frame rate output was handled by Steam's built-in FPS monitoring tools. As a result, it does not give 100% accurate data on calculating the average and minimum FPS.
Let's go directly to the results obtained.
Table with the results of the tests performed:
Game
Minimum FPS 1%
(rare events)
Minimum FPS
Average FPS
Counter-Strike: Global Offensive – 720p
–
49
173
Counter-Strike: Global Offensive – 1080p
–
23
106
Destiny 2 – 720p
–
40
56
Destiny 2 – 1080p
–
31
40
Fortnite – 720p
48
63
90
Fortnite – 1080p
29
47
61
For Honor – 720p
43
44
62
For Honor – 1080p
26
28
43
Grand Theft Auto 5 – 720p
47
59
78
Grand Theft Auto 5 – 1080p
45
53
64
Watch_Dogs 2 – 720p
26
34
45
Watch_Dogs 2 – 1080p
22
29
35
World of Tanks – 720p
58
61
104
World of Tanks – 1080p
43
45
67
General graph with the results of the tests performed:
Just look at these results! In a resolution of 1280×720, the Radeon HD 5870 video card conquered absolutely all the tested games! Damn it, even the hardest Watch_Dogs 2 can be played, because the frame rendering speed is at a very decent level. Separately, I would like to note the acceptable FPS in Destiny 2 and the most worthy performance in World of Tanks.
Nevertheless, when switching to the current resolution of 1920×1080, the results of the video card are greatly reduced and now only three games remain really playable, namely Counter-Strike: Global Offensive, Grand Theft Auto 5 and World of Tanks.
Not to say that the results obtained in 1080p resolution shocked me with something. In fact, frankly, I was pleasantly surprised even by the result of 720p. After all, the tested card has only 1GB of video memory, which in the realities of 2020 and the Windows 10 operating system is too little even for confident surfing the Internet and at the same time open messengers such as Telegram or Discord.
Conclusion
In fact, it's just amazing! With a video card released back in 2009, you can really play actual and relatively relevant multiplayer games! Moreover, depending on the project, the tested card is capable of providing a decent FPS even at 1080p! The Radeon HD 5870 is a truly amazing video adapter.
After such an interesting study of a video card from AMD, I would very much like to get my hands on a card from NVIDIA of the same time, namely the GeForce GTX 480. However, finding this "alive" video adapter is a whole quest, which not everyone can go through (thanks crazy heating of the GeForce GTX 480 and frequent GPU dumps).
Now, it is probably worth talking about some games that were not included in this testing, for one reason or another: "single project", "absolutely unplayable status" or "complete failure to launch".
Metro Exodus: To play the masterpiece from the Ukrainian studio 4A Games "Metro: Exodus" is impossible from the word at all. The number of frames per second varies from 4 to 13 with constant, annoying freezes and lags. Most likely, such a low frame rate is due to the fact that the card does not have enough video memory, but without the HD 5870 version with 2GB of video memory on hand, I have no 100% confirmation of these words.
Battlefield 1: Even at 720p, the game runs unevenly, besides, on some cards the number of frames per second drops below 25, which for an online shooter is practically equal to the stigma of "unplayable". In addition, there are frequent freezes due to the lack of video memory.
I couldn't launch Battlefield V on a Radeon HD 5870 at all.
If you are interested in this kind of research, let me know in the comments, and I will write similar materials about a couple more old video cards.