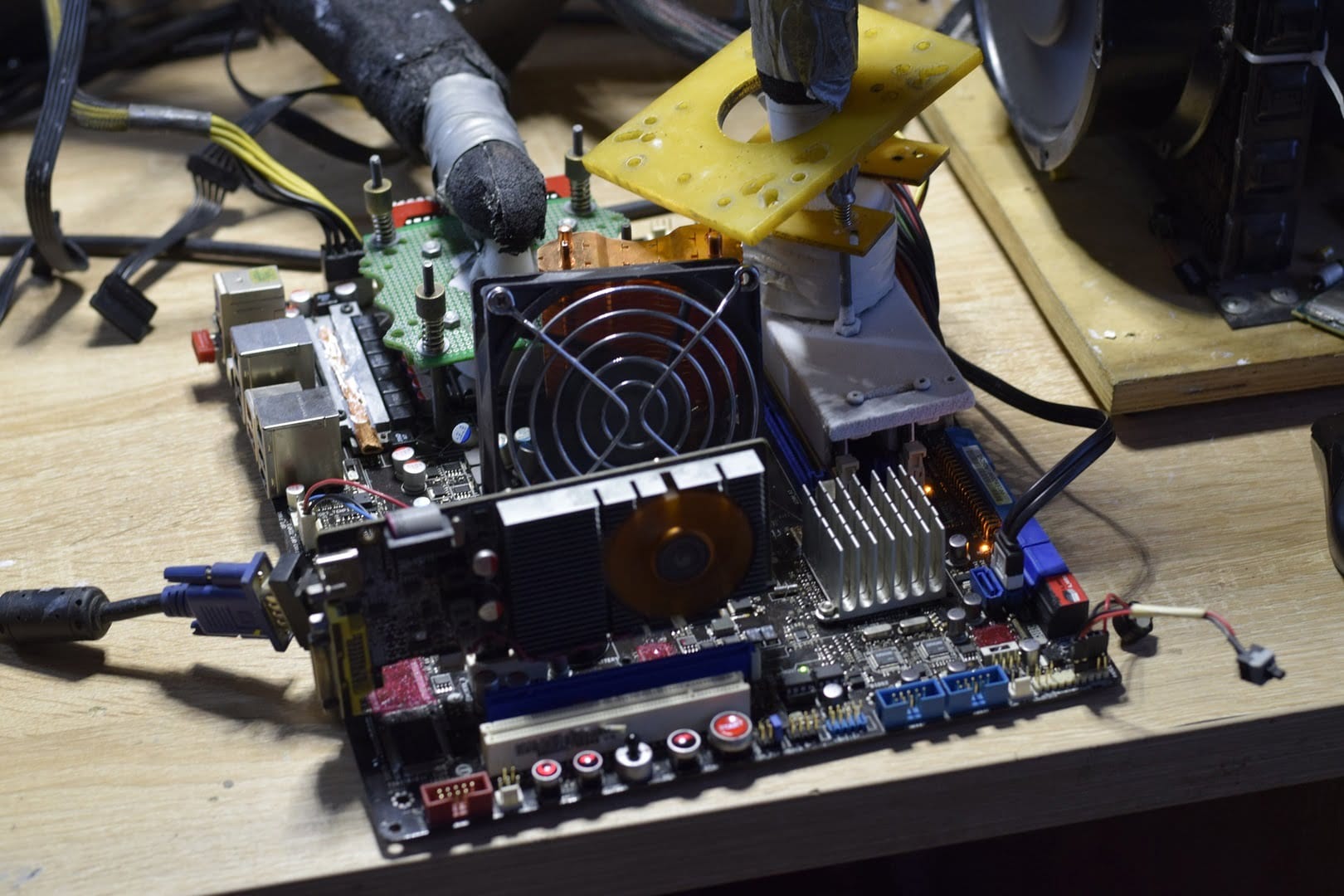 Kazakhstani overclocker TerraRaptor scored first place in the current CPU rank of the Intel Core 2 Duo E8200 processor today.
He overclocked the chip to a frequency of 5144 MHz and was able to get gold in the SuperPi – 32M discipline with 8 minutes 41 seconds 750 milliseconds: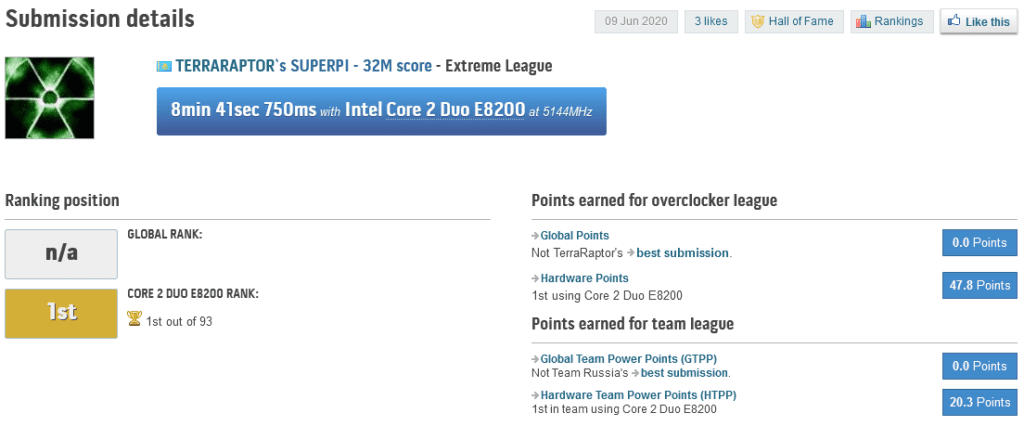 The Kazakh managed to achieve this result thanks to the phase change cooling system, modification of the ASUS Rampage Extreme motherboard and, of course, the experience in overclocking and setting up the LGA 775 platform.
Judging by the photo provided, the test board has undergone a really serious modification:
In addition to the banal change of the chipset cooling system, TerraRaptor dropped several controllers – sound, network, and probably SATA, after which he filled the resulting seats with insulating varnish.
According to the enthusiast, this was done due to the fact that SATA devices were strewn with errors and probably prevented overclocking. Below is his comment on the photo of the motherboard:
 Also photo of the chips that are safe to be removed (did it fighting strange sata errors).

TerraRaptor
Unfortunately, the overclocker did not indicate either the power supply used for the tests or the drive.
Source: Страница с результатом на сайте HWBot