American overclocker Splave set two records at once in the AMD Ryzen 9 3900 processor rank and, much more impressive, two records in the 12-core CPU rank.
The enthusiast managed to win the first gold in the popular Cinebench R15 benchmark. For this, he overclocked the processor to 5525MHz using liquid nitrogen: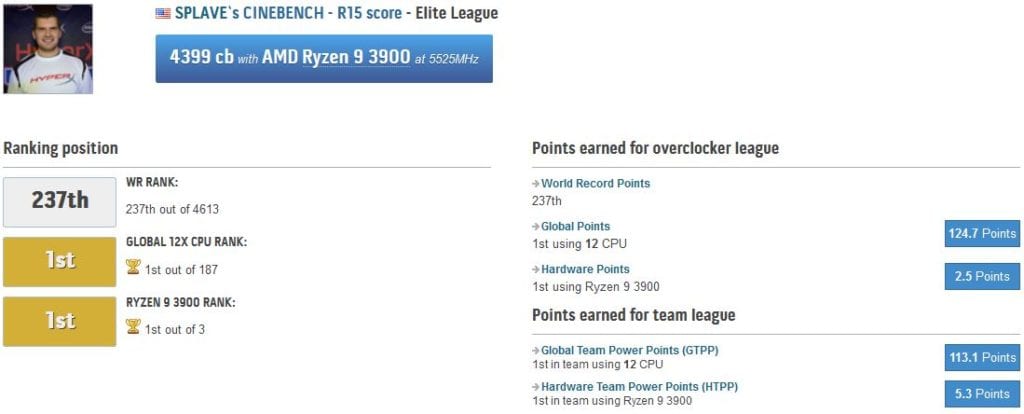 As a result, the American earned 4399 points. For the second Geekbench3 record, Splave was able to maintain a stable chip frequency at around 5575 MHz, which is slightly higher than the previous result. But, it is worth noting that the load on the processor is much lower:
The result was 6967 points in a single-threaded test and 78773 points in a multi-threaded one.
The Splave test setup consisted of the following components:
Motherboard – ASRock X570 Aqua
RAM – 2 x 8GB Team Group A2 BDIE (TEAMGROUP-UD4-4800)
Power supply – Enermax Maxtytan 1250W
Thermal paste – Grizzly Kryo LHE
Source: HWBot Enthusiast Profile.
This post is also available in:
Русский