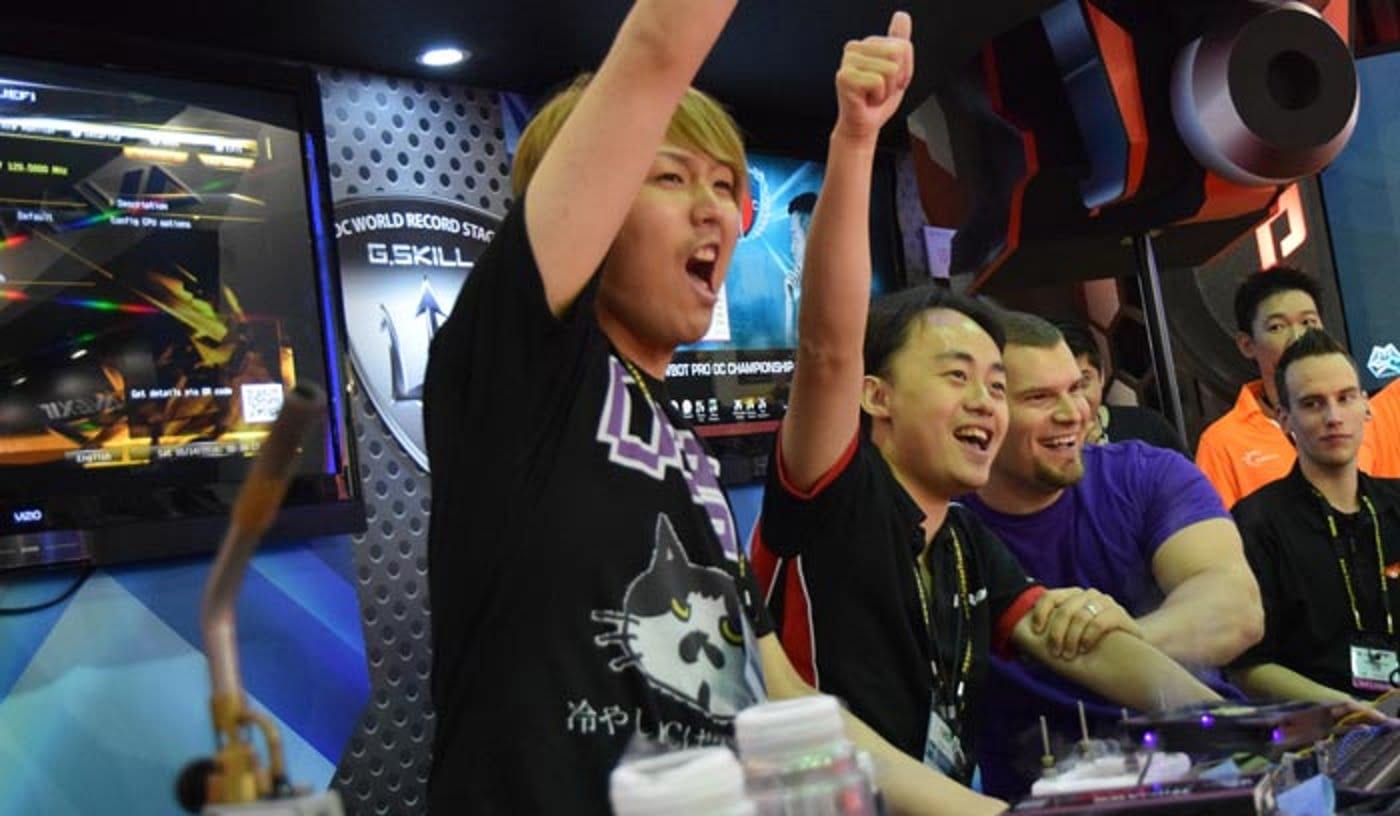 Frankly, enthusiasts rarely delight the public with records in this category. Firstly, it is quite resource-intensive, secondly, it requires colossal experience in overclocking RAM, and thirdly, skill in using fresh platforms.
All these qualities are possessed by one of the most titled overclockers in the world – the American enthusiast Splave.
The American achived a RAM bandwidth of 53598MB/s using a fresh top-end Intel Core i9-900K processor and ASRock Z490 AQUA motherboard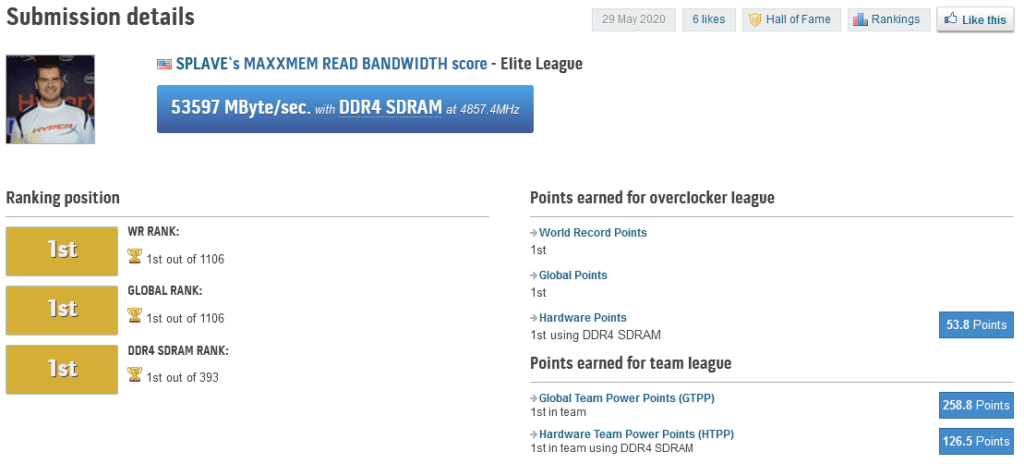 This is an absolute record among all types of memory for desktop platforms. Thus, the enthusiast earned himself three gold medals at once.
Unfortunately, Splave remained true to himself and did not specify what kind of RAM he used. Nevertheless, from the screenshot above, you can determine its frequency at 4857MHz and CL14.0 timings 14-14-28.
Source: Result page on the HWBot website