According to information received by the well-known and reliable APISAK insider, "Matisse Refresh" processors, namely AMD Ryzen 9 3900XT, Ryzen 7 3800XT and Ryzen 5 3600XT will have only ~ 5% performance increase compared to Ryzen 9 3900X, Ryzen 7 3800X, and Ryzen 5 chips 3600X.
The Thai enthusiast was able to locate the test results of three new "XT" series CPUs in the Geekbench database: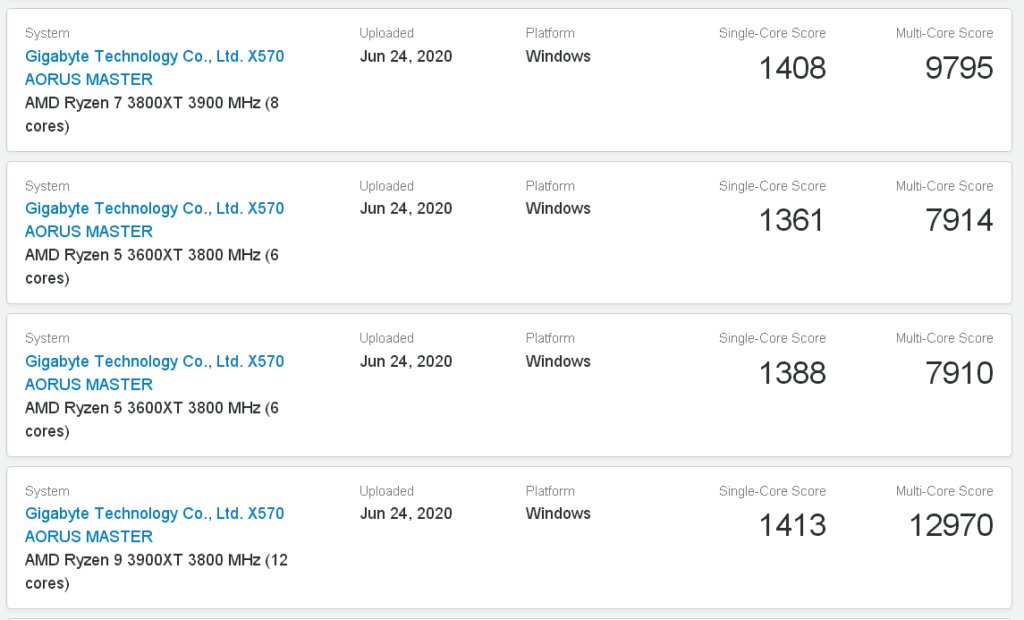 In multi-threaded performance, the Ryzen 5 3600XT chip scores 7914 points, while the regular Ryzen 5 3600X in this benchmark averages about 7500-7600 points, which means a 5% increase in performance with a 100 MHz turbo boost.
The Ryzen 7 3800XT scored 9,795 points, which is about 7% faster than the Ryzen 7 3800X, and the Ryzen 9 3900XT was 5% faster than the Ryzen 9 3900X.
This is not to say that these results were anything impressive. However, it should be remembered that the new "XT" series chips are effectively replacing the "X" series processors. This means that for the same price we will get a "free" increase of 5% in productivity. Agree – very, very not bad.
The only thing that slightly spoils the overall impression is the fact that AMD did not dare to supply box coolers with the "Matisse Refresh" chips.
Source: WccfTech