Reliable insider KOMACHI_ENSAKA posted on his Twitter a post about a new AMD video card on the as-yet-unannounced Navi 14 chip.
The discovered AMD Navi 14 graphics processor carries 1536 stream processors of the RDNA architecture operating at a frequency of 1900 MHz. The record also mentions the presence of 3GB of video memory, which is quite unusual for AMD. The last time the "red" chipmaker used such a volume for the HD7970 video card (and all its derivatives – HD7950 / R9 280 / 280X).
Earlier it was reported that Navi 14 can be found in configurations with 4GB and 8GB of video memory. It is quite possible that this chip will have many modifications of video cards for different market segments.
Judging by the tests of the future solution, we expect the performance of the RX570: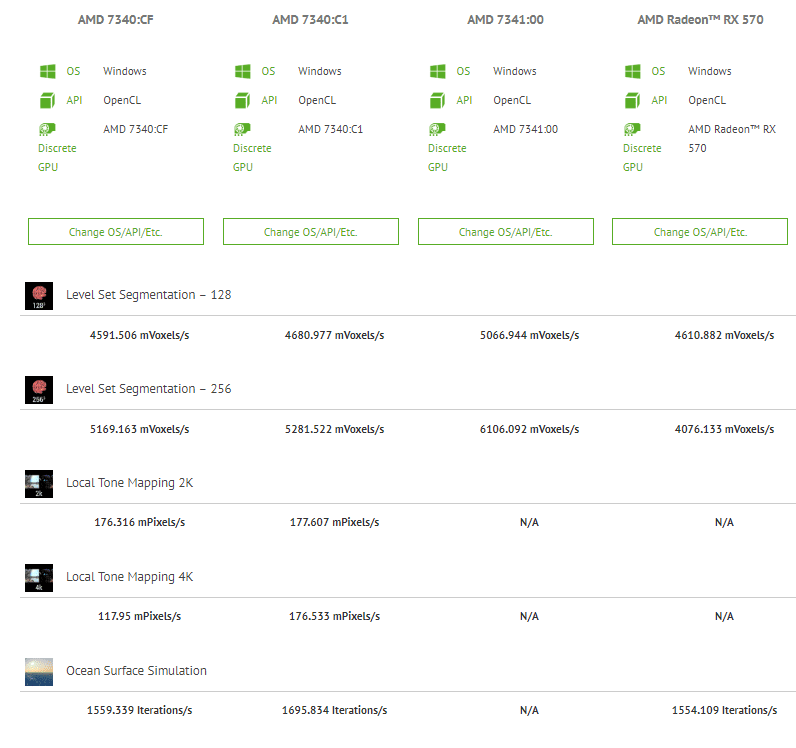 Overall, the Navi 14 based graphics card should be more interesting than the outdated RX570 and RX580. At least – energy consumption, noise, and heat. And given that in this news we are dealing with a pre-release sample, then the performance of the novelty can also increase.
Source: WccfTech
This post is also available in:
Русский