Italian overclocker rsannino has taken absolute gold in the HWBOT X265 BENCHMARK – 4K discipline using an Intel Xeon W-3175X workstation processor.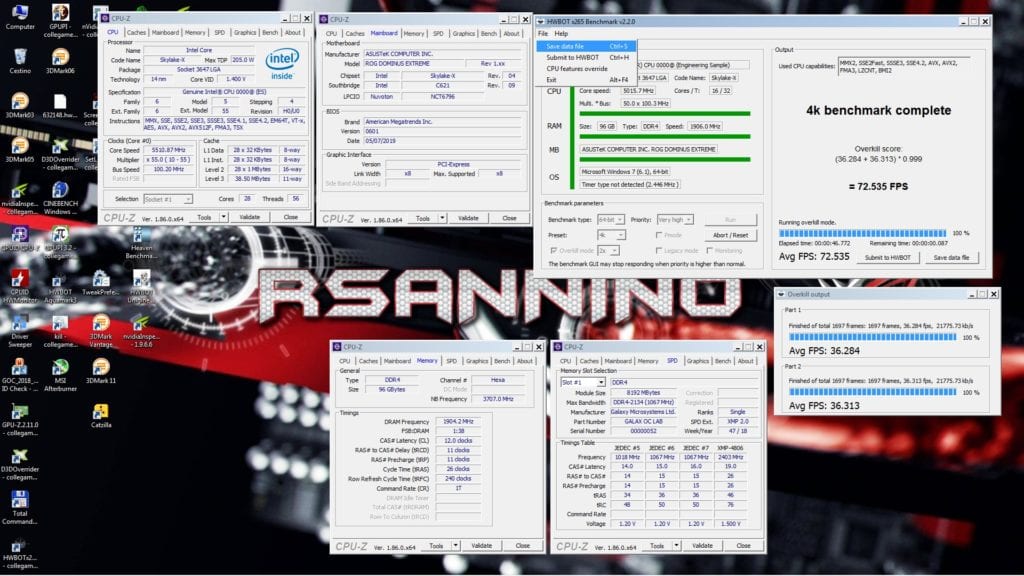 To achieve the record, the CPU was overclocked to 5511MHz using liquid nitrogen. The Xeon W-3175X campaign was comprised of the ASUS ROG DOMINUS EXTREME motherboard based on the C621 chipset, 12 8GB DDR4 memory sticks with a total capacity of 96GB, and an unknown video card "plug".
The rest of the components of the "record-holder" were not indicated, but judging by the photo, we can assume the presence of at least three power supplies, which is not surprising, because the consumption of an overclocked 28-core monster can exceed 600 watts.
Recall that the last record was set 47 days ago by the Korean safedisk enthusiast.
Source: Page result HWBot
This post is also available in:
Русский