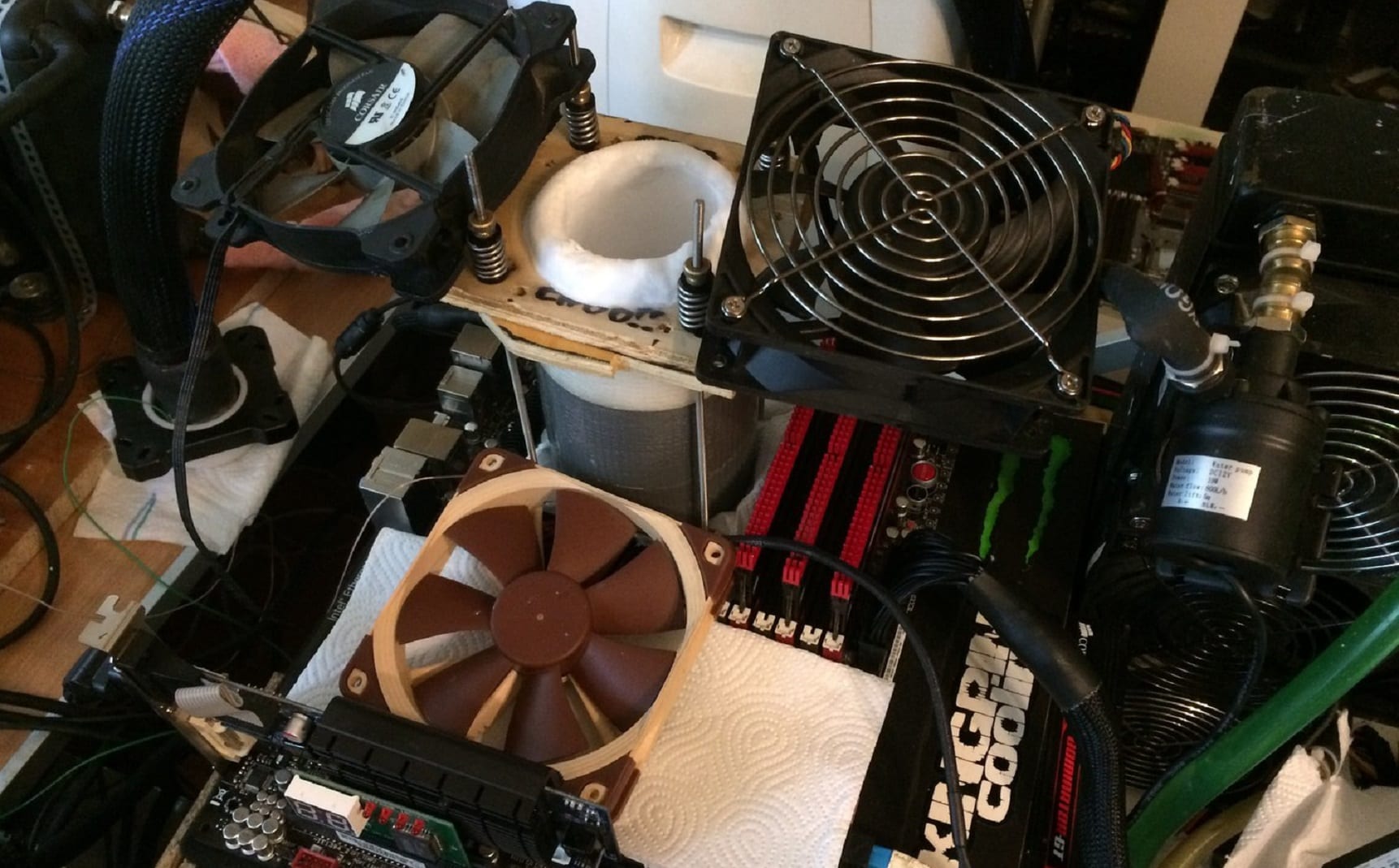 Slovak overclocker ShaggySVK has moved up to second place in the rank of the youngest 8-thread Xeon line for LGA 1366.
The Intel Xeon W3520 processor was cooled with liquid nitrogen and was overclocked to an impressive (for 45nm Bloomfield core) frequency of 5461MHz (+105.30% to the base!), Which allowed the enthusiast to complete the SuperPi – 1M benchmark with a result of 7sec 359ms:
The first place has been occupied by ground for two years with a result of 7sec 141ms and a simply crazy overclocking of the W3520 chip to 5628.8MHz.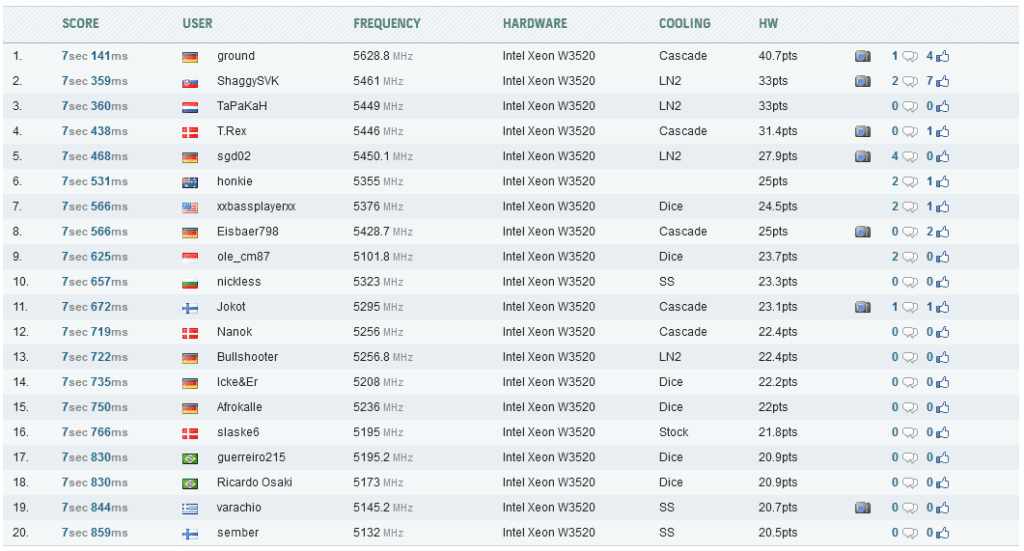 The overclocker's test setup consisted of the following components:
Motherboard – ASUS Maximus III Formula;
RAM – CORSAIR Dominator GT;
And the bench session itself looked like this:
By the way, on our website we already have an express test of the Xeon W3520 chip and its comparison with the Xeon E5440 processor. If you are interested in the performance of the aforementioned CPU in the base value, we recommend that you familiarize yourself with this material.
Source: Result page on the HWBot website