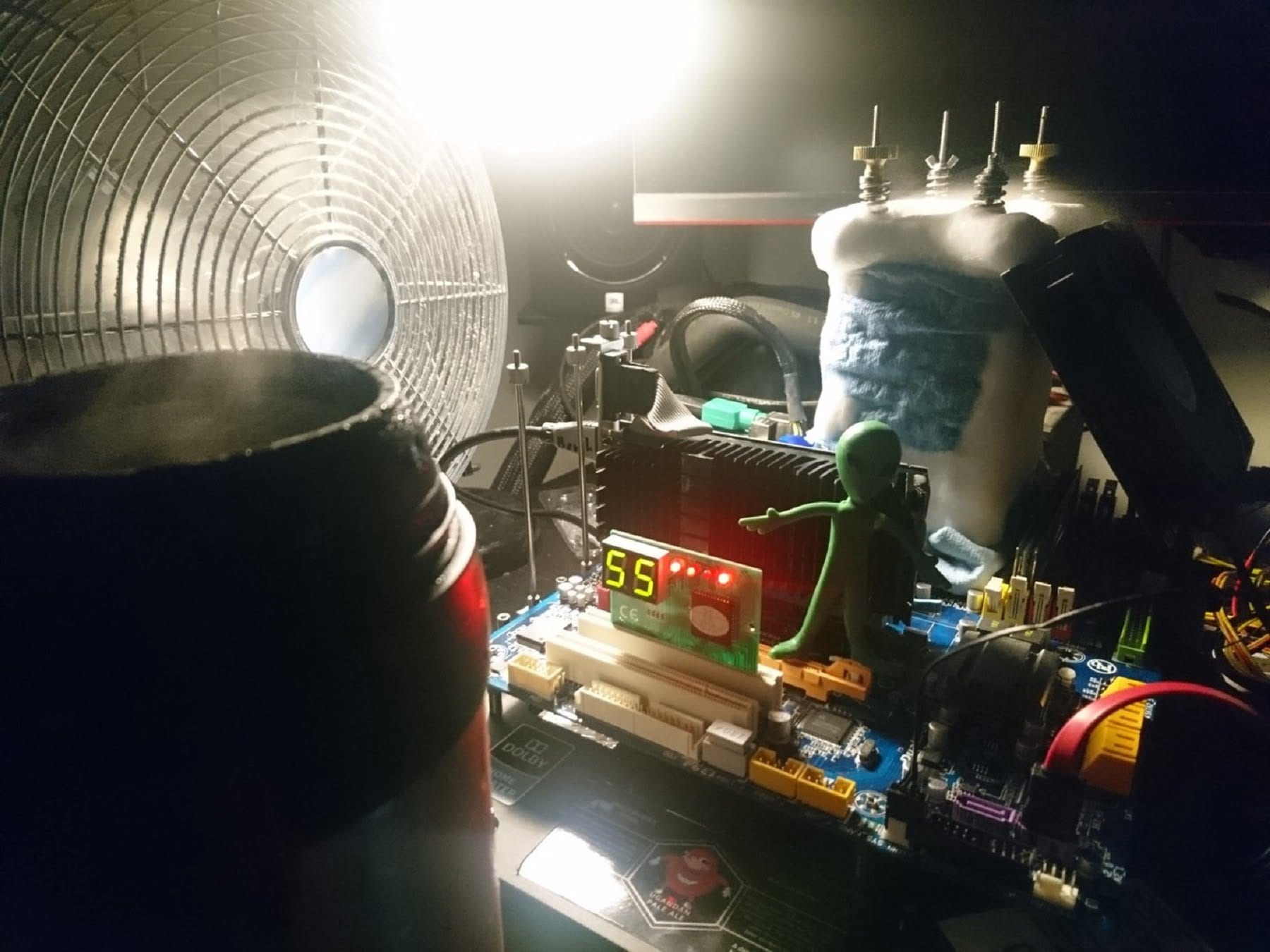 Frankly speaking, Australian overclocker unityofsaints is very, very lucky in experiments with the old six-core AMD Phenom II X6 processors.
In October last year, it managed to gain a foothold in the Phenom II X6 1090T standings with three first places, and today it broke two records on the junior Phenom II X6 1055T series processor:
The first was gold in the ranks of the chip of the same name in the wPrime – 32m discipline. The processor frequency was 5949MHz with the result of 4 seconds, 125 milliseconds:
The second record belongs to the same discipline wPrime, but to its more complex version wPrime – 1024m. In this case, obviously, unityofsaints could not keep the chip frequency at the same mark of 5949MHz and he had to experiment again. The final frequency is 5880 MHz with a result of 2 minutes, 10 seconds, and 625 milliseconds:
In both cases, the processor was cooled with liquid nitrogen, and its operating voltage exceeded 1.8 volts. Remember that such a voltage without cooling is extremely dangerous for the chip. When using air CO, it is better to limit it to 1.550 volts (ideally, 1.5 volts in general).
The Australian test setup consisted of the following components:
Motherboard – GIGABYTE GA-MA790X-UD4P
RAM – 1x1GB Corsair Dominator D9GMH
Video card – NVIDIA GeForce GT 710
Operating system – Windows XP with tweaks
Unityofsaints left a very unambiguous comment on their records:
E.Z.

unityofsaints
Which can be translated as "easy". And here it is difficult to argue with the Australian enthusiast, because the records on the AM3 platform are really given to him very, very easily.
Source: Overclocker profile on HWBot website