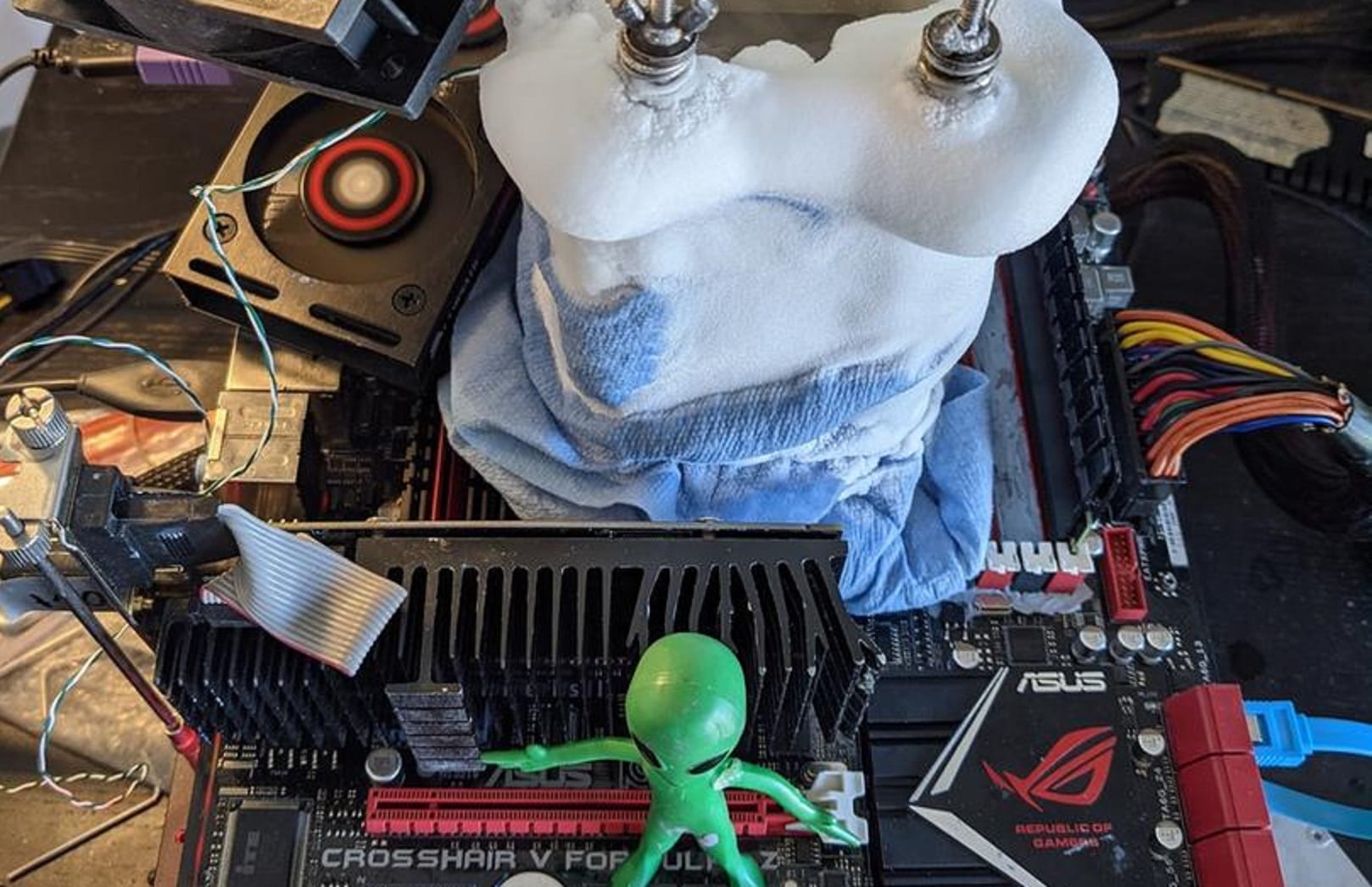 Australian overclocker unityofsaints set a record in the the 8-core AMD FX-8320 chip rank in the SuperPi – 1M discipline.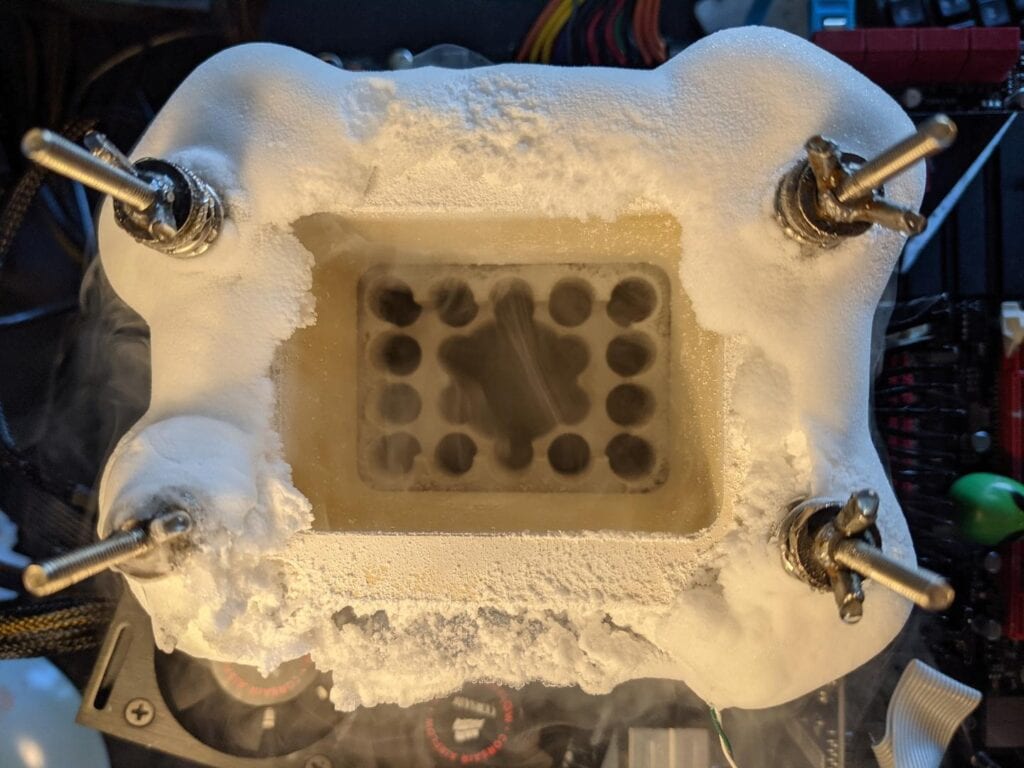 The CPU was cooled with liquid nitrogen and it was overclocked to not small (though far from record) frequency of 7811 MHz (+123.17% to the base). As a result, the Australian enthusiast successfully completed the SuperPi – 1M benchmark with a result of 9 seconds 625 milliseconds:
Luckily for us, unityofsaints is one of the few overclockers who occasionally share overclocking settings. In this case, the enthusiast attached to his result a screenshot of the ASUS TurboV Core utility with all the voltages and bus frequencies of the AMD FX-8320 chip. Let's take a quick look at the main settings:
The BCLK system bus frequency was 278 MHz (which, together with a multiplier of 28, brings an effective frequency of 7811 MHz), the CPU vCore voltage was an impressive 2.050 volts (in no case repeat without liquid nitrogen!), The CPU-NB voltage was set at 1.700 volts and the voltage of the DDR3 RAM had to be increased to not small 1.900 volts (on air cooling it is better not to go beyond 1.700 volts).
The enthusiast's test setup consisted of the following components:
Motherboard – ASUS CROSSHAIR V FORMULA-Z (probably with SPD modification);
RAM – Crucial Ballistix DDR3 8GB (2х2GB) 2133MHz 9-10-9-24 1.65V. BL25684FN2139.Z16F64 (BL111F4.9J 6100027174);
Video cad – NVIDIA GeForce GT 710 (GK208).
And it looked like this: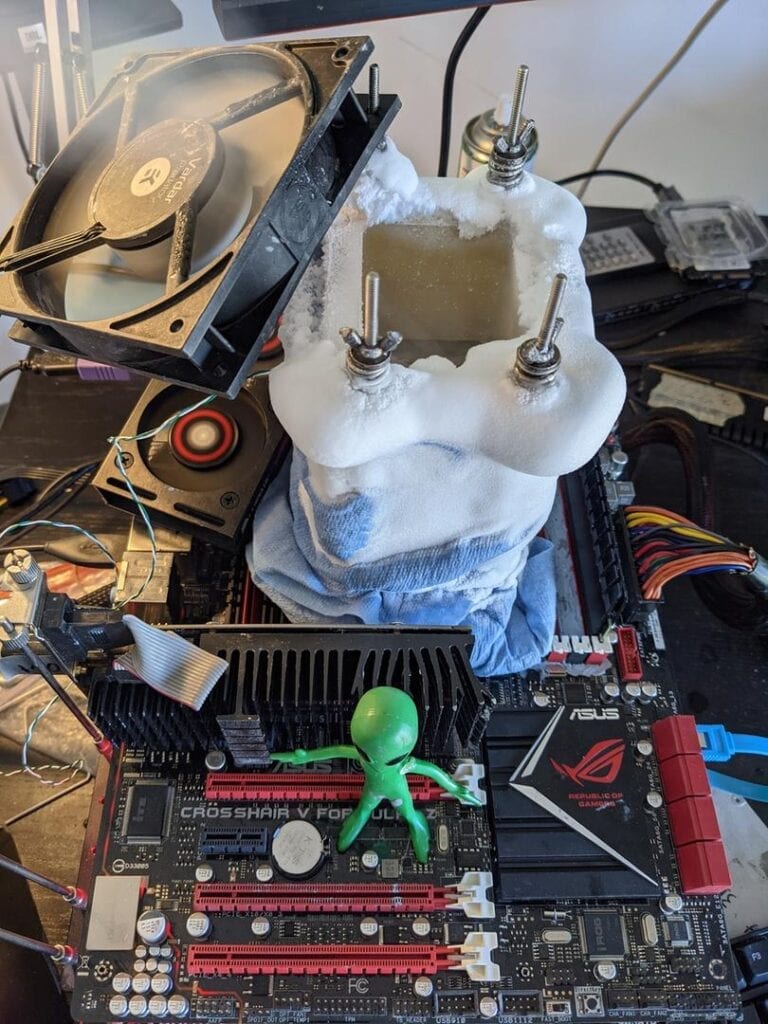 In addition, the Australian shared a small note on his test:
So. Many. Fails! Got gold about 7 times but had lots of hangs on screenshot. Also took a while to realise higher-clocked single-channel beats dual. Sorry Bones

Unityofsaints comment under its own record.
Source: Result page on the HWBot website