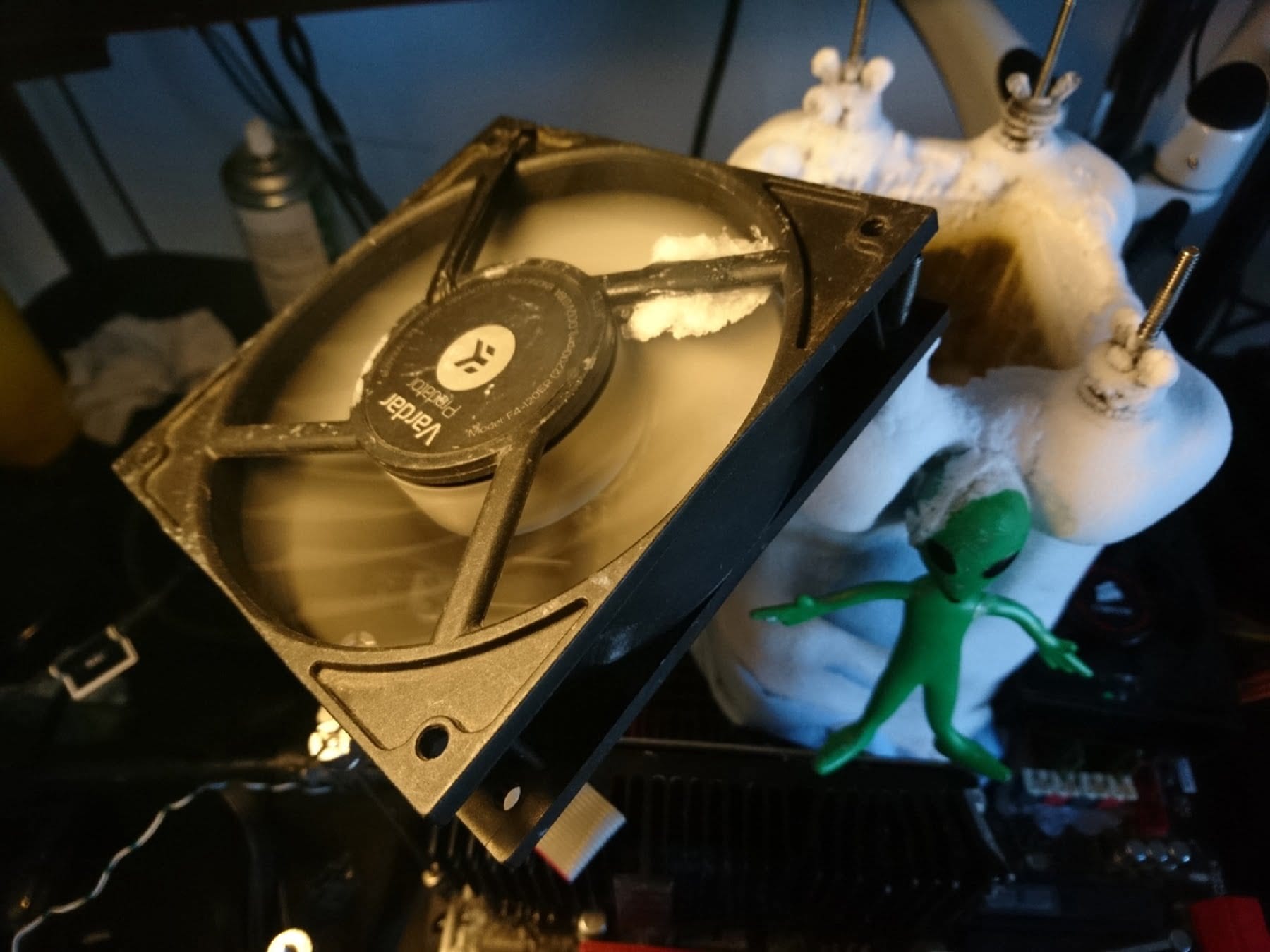 Just yesterday, the Australian overclocker unityofsaints was able to get a gold medal in the AMD FX-8350 chip rank. In that record, the processor operated at a relatively low frequency of 7641MHz but remained stable.
And today the enthusiast posted his relatively average result in the "frequency" discipline, where he achieved only 39th place in the CPU rank of the FX-8350 processor and 83rd place in the global ranks among any CPUs. The processor was overclocked to a frequency of 8059.56 MHz using liquid nitrogen.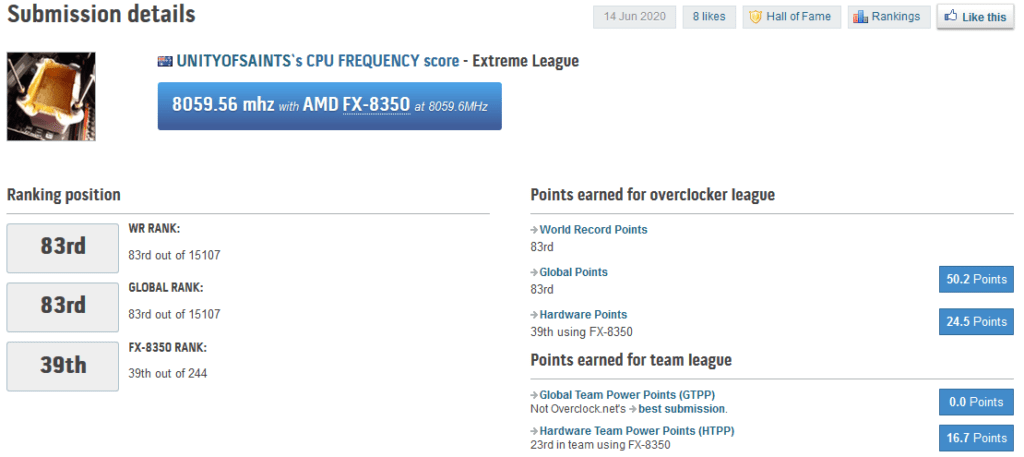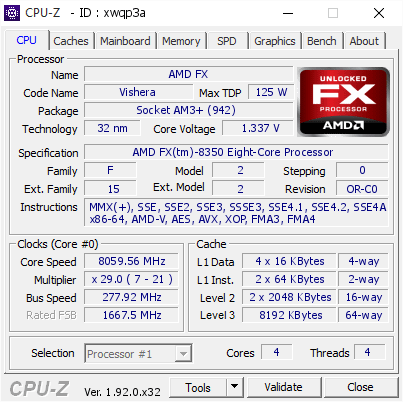 It is worth noting that although unityofsaints did not receive any valuable medals for this, the overclocker still "snatched" his number of points.
The enthusiast's test setup consisted of the following components:
Motherboard — ASUS ROG Crosshair V Formula
RAM — 2 x 2GB G.SKILL PI
Video card — NVIDIA GeForce GT 710 (GK208)
SSD – ADATA SU650 (FW: V8X01c45)
OS – Microsoft Windows XP Professional
Just in case, we remind you that at the moment the absolute primacy in the frequency race belongs to the Finnish overclocker The Stilt with a mind-blowing frequency of 8722.78 MHz! This record was set back in 2014: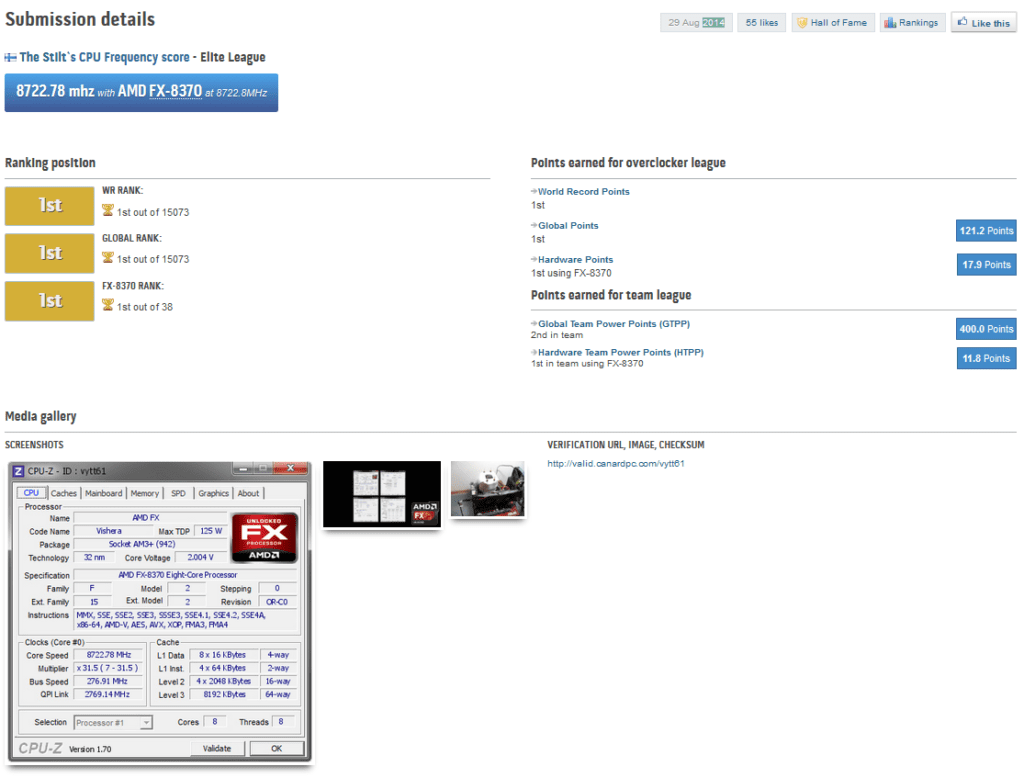 Source: Result page on the HWBot website