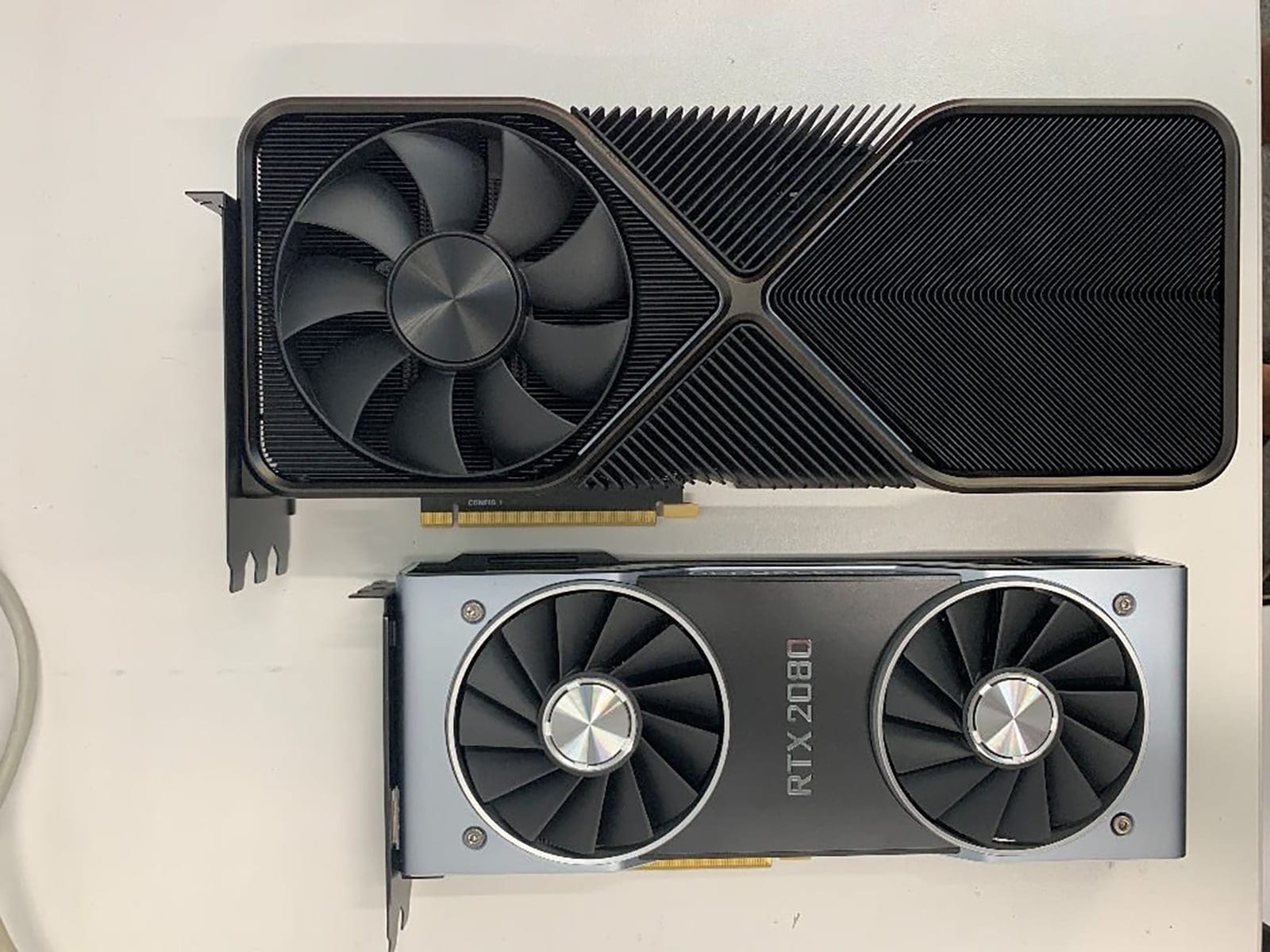 Yesterday, the first full-fledged photos of the future top-end video card NVIDIA GeForce RTX 3090 in the reference version "Founders Edition" appeared on the network. Twitter user GarnetSunset posted the following post on his account:
For an illustrative example, the photographer put the previous generation RTX 2080 card next to the GeForce RTX 3090 and just look at the dimensions of the "freshly baked" RTX 3090 "Founders Edition"! It seems that NVIDIA has never released such monstrous "references" before!
Apparently, the rumors about the great "gluttony" of the GeForce RTX 3090 did not lie. However, this shouldn't come as much of a surprise, like 24GB of super-fast GDDR6X video memory and a large GPU with 5248 stream processors simply can't be economical.