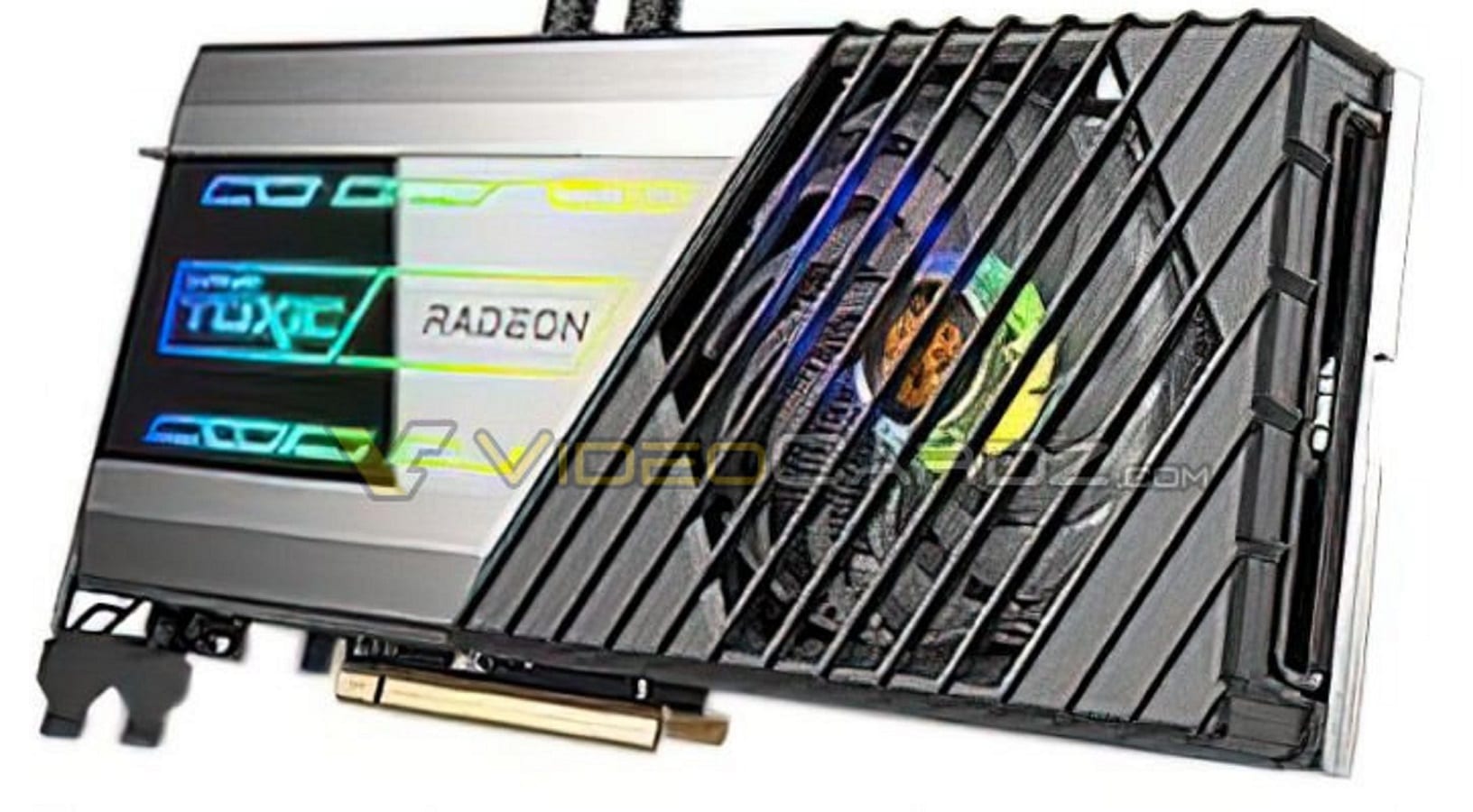 Our colleagues from VideoCardZ have shared with the public the first photos of the ultimate version of the RX 6900XT video card from one of the best AMD partners. Meet SAPPHIRE Radeon RX 6900XT TOXIC:
The Hi-End solution from SAPPHIRE is based on a full-fledged Navi21 chip with an unknown frequency. Judging by the presented photos, the device will be cooled by a liquid cooling system, which is based on a large, 360mm radiator, thought of by three 120mm fans. In addition, the card contains, presumably, a 90mm fan, which is responsible for blowing off the VRM heatsink.
The SAPPHIRE Radeon RX 6900XT TOXIC video card is connected to the power supply via two 8-pin and one 6-pin power connectors, which, together with a very impressive cooling system, in theory, allows you to count on good factory overclocking of GPU and GDDR6. Unfortunately, nothing is known about the frequencies of the card, so this is just an assumption.
At the moment, there are rumors on the network that SAPPHIRE intends to officially unveil the Radeon RX 6900XT TOXIC on February 18th. Thus, if everything goes according to this scenario, the frequencies of the novelty will soon cease to be a secret.
Source: VideoCardZ