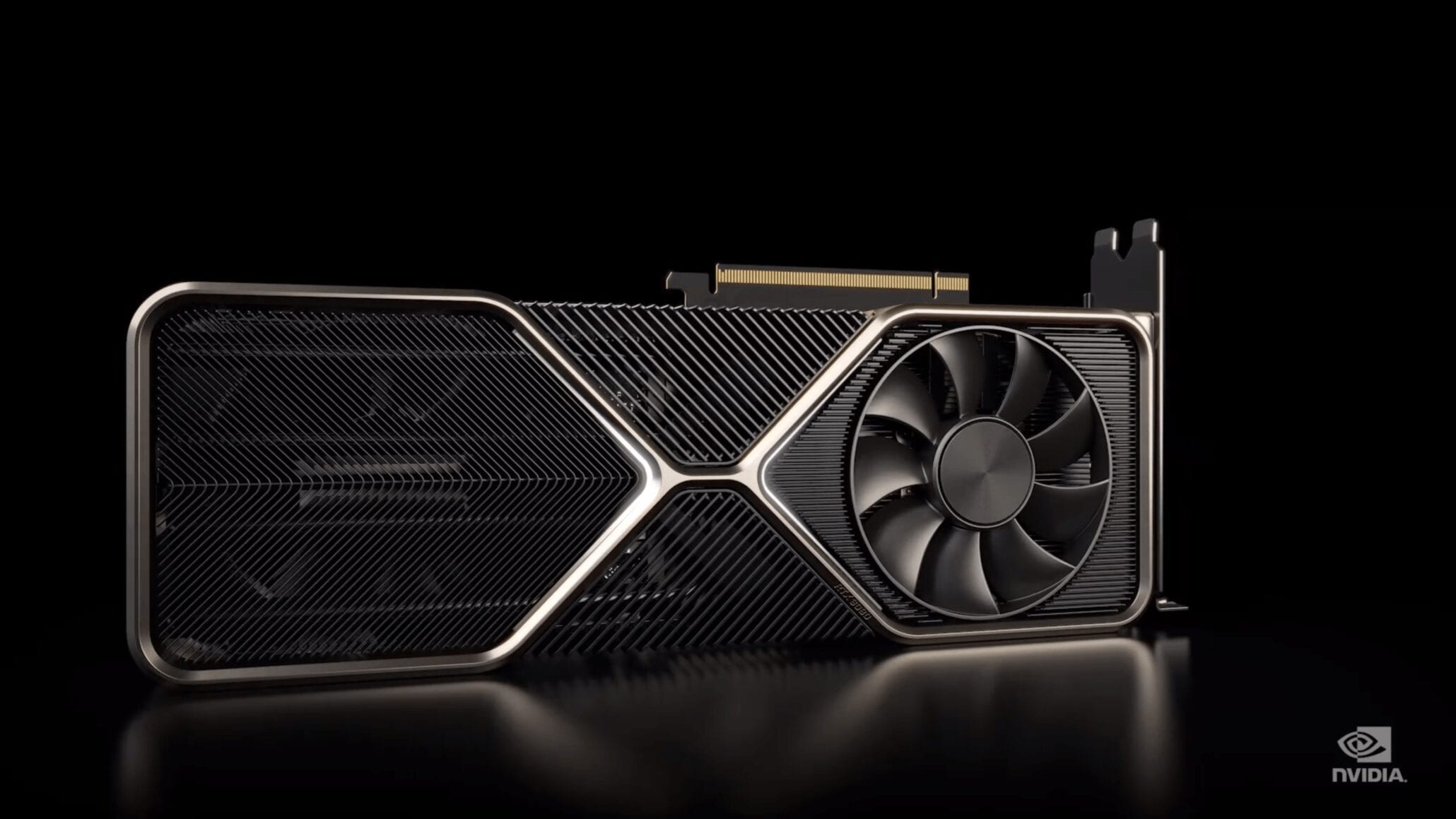 According to information received from Videocardz, the reference version of the GeForce RTX 3080 video card will have a maximum power consumption limit of 350 watts from the PSU. The "Founders Edition" will push this limit to 370 watts. However, in addition to the above variations, there will also be reference cards with a TDP of 320W.
This information is important enough. After all, the higher the power consumption limit is set, the higher the final frequency of the GPU will be.
According to tests by our colleagues at Videocardz, the peak power consumption of a slightly overclocked reference GeForce RTX 3080 card averages 302 watts and 318 watts peak: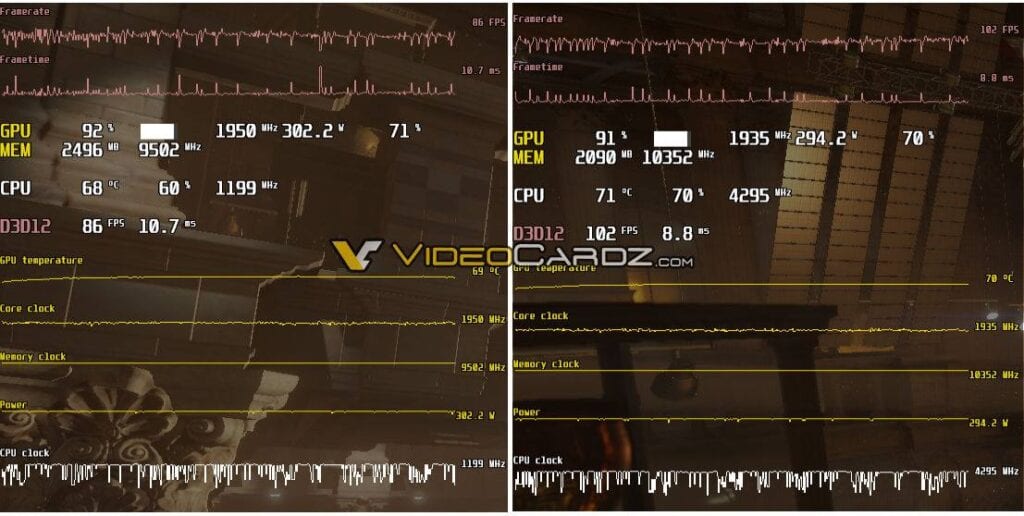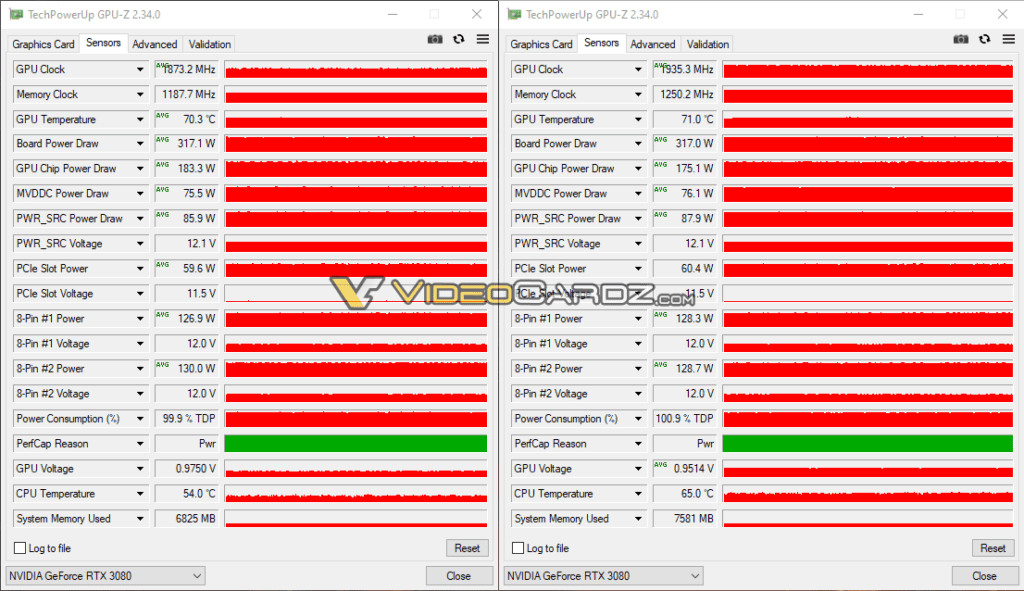 Thus, it turns out that from the point of view of overclocking, buying a reference version of the GeForce RTX 3080 with a TDP limit of 320 watts would be a very rash act. The same cannot be said about the "Founders Edition". However, 370 watts will allow you to achieve much higher frequencies.
However, we do not yet have 100% information on TDP restrictions from NVIDIA partner companies' own developments. Perhaps some vendors will get permission from the "green giant" to increase the power consumption limit beyond the factory's 370 watts.
Source: WccfTech