And three days have not passed since the last triumph of the American enthusiast Splave, where he was able to conquer the 10-core rank with the help of an overclocked Intel Core i9-10900KF chip. And today, Splave has delighted the overclocking community with its next high-profile record. This time, the American target was a 16-core, 32-thread processor from AMD Ryzen 9 3950X and wPrime – 1024m discipline.
By cooling the chip with liquid nitrogen, the enthusiast was able to overclock all 16 cores of the Ryzen 9 3950X to 5625MHz and successfully complete the relatively heavy version of the wPrime – 1024m benchmark with 26 seconds 685 milliseconds:
Such a high result brought Splave first place in the rank and gold in the overall 16-core rank among any processors with 16 cores: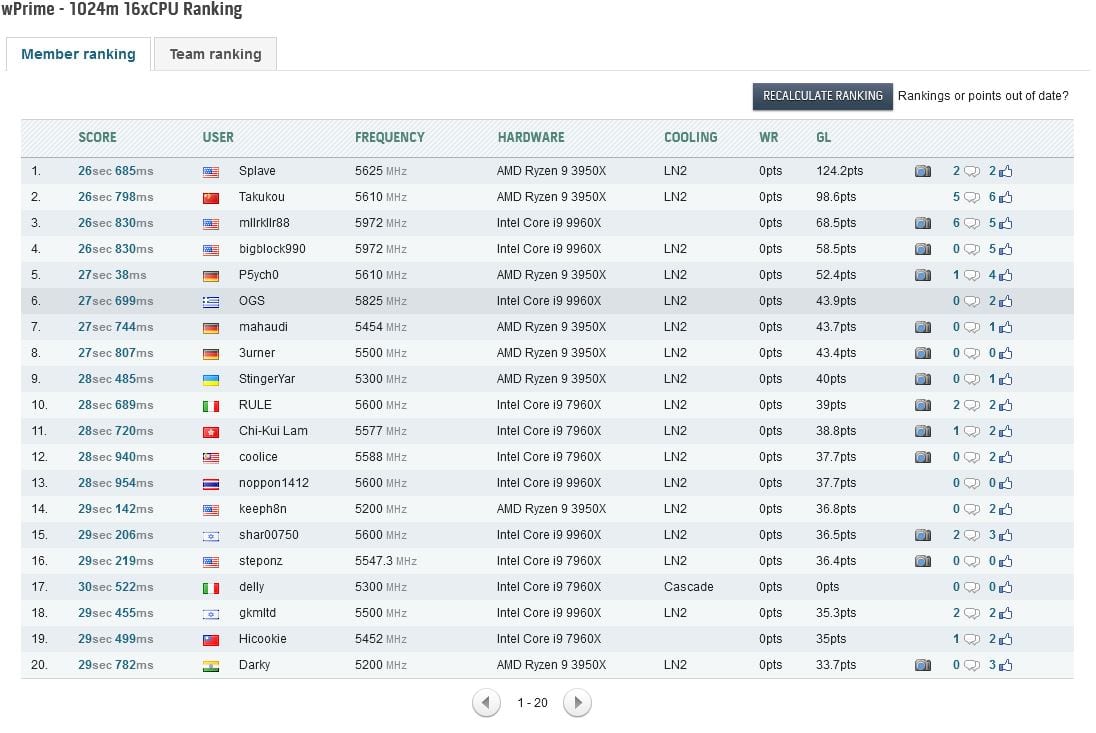 The overclocker's test setup consisted of the following components:
Motherboard – ASRock X570 Aqua;
Power supply – Enermax MaxTytan 1250W;
Thermal interface- Thermal Grizzly Extreme.
And it looked like this:
Source: Result page on the HWBot website