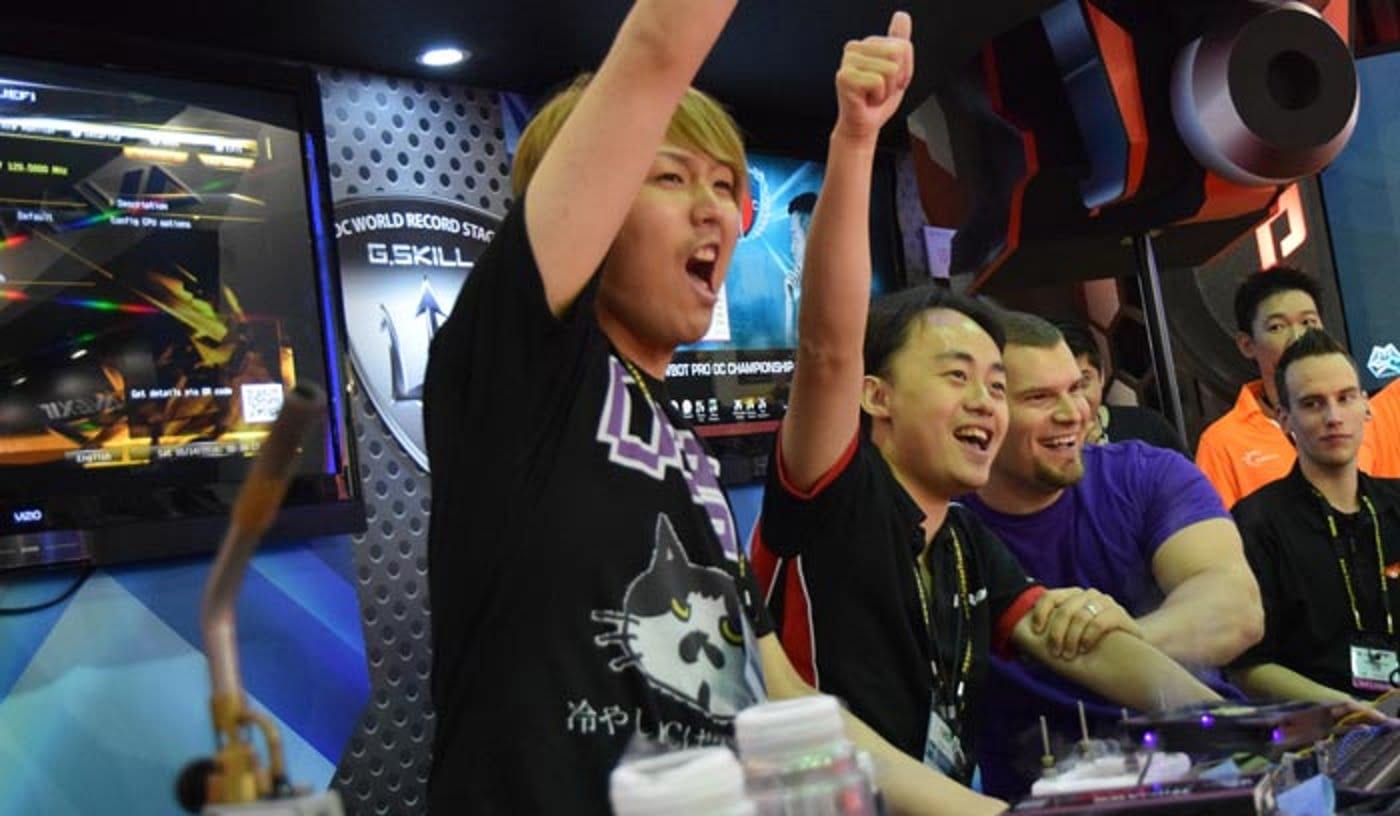 Today, the American overclocker Splave was able to surpass the result of his compatriot under the nickname l0ud_sil3nc3 and regained first place in the Cinebench – R15 discipline, Ryzen 9 3950X rank.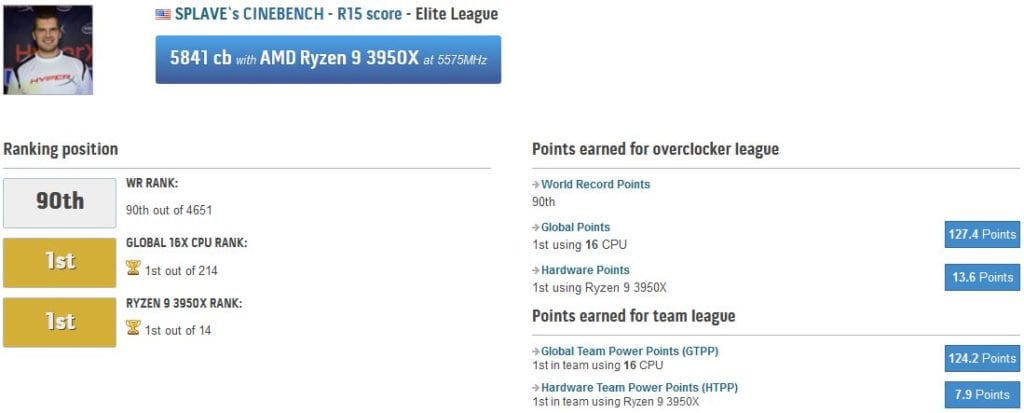 To achieve this gold, the enthusiast had to overclock the chip to 5575MHz, which eventually brought him a result of 5841 points on the Cinebench R15 benchmark. The processor was cooled with liquid nitrogen and was installed in the top-end motherboard ASRock Aqua x570.
The rest of the components Splave did not specify:
It is worth noting that the competition in the new third-generation Ryzen processors rank is incredibly high and it is quite possible that a situation is possible in which l0ud_sil3nc3 has already prepared a more confident result and will just one of these days regain its leadership.
Source: Result page on the HWBot website