Not a day has passed since the registration of the last record of the British overclocker RSR, as he has already published a new result. This time, enthusiast conquered the GPUPI for CPU – 1B discipline, where RSR achieved a very good 52 seconds, 556 milliseconds.
The frequency of the Ryzen Threadripper 3960X has not changed much since the last bench session and was 4475.4 MHz: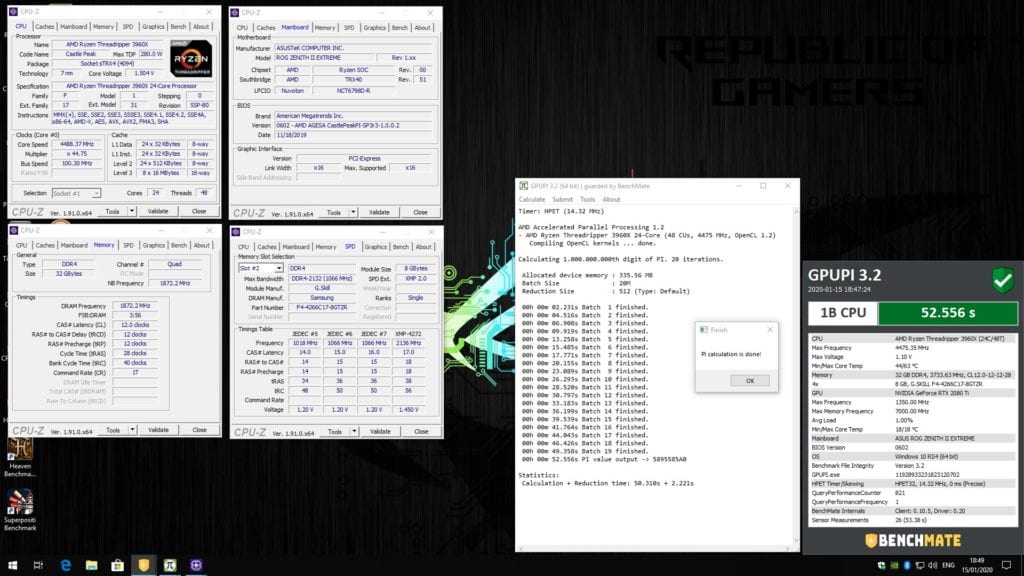 However, this result was enough for the Briton only for the first place in the Threadripper 3960X rank. But in the 24-core rank, the overclocker was only the second.
By the way, if you look at the 24-core offset itself, one rather curious detail emerges: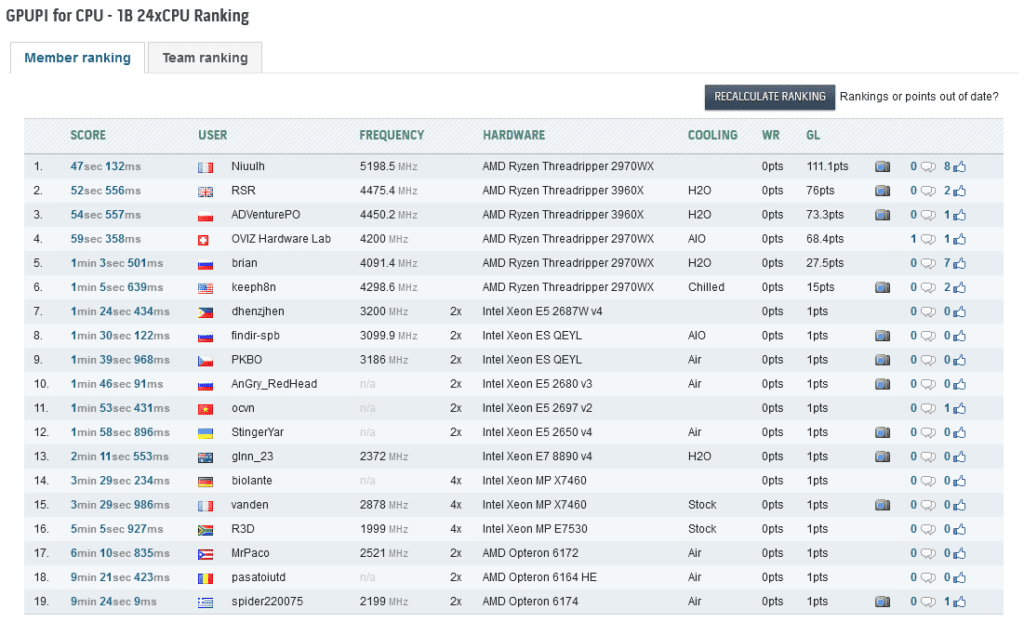 For a long time, the first place has been held by a Frenchman under the pseudonym Niuulh, and, what is most striking, that record was set on the AMD Ryzen Threadripper 2970WX chip of the previous generation! The advantage is so high that most likely, in the near future, it will not be possible to surpass the result of the Frenchman. At least until the release of the updated Ryzen Threadripper 4000 line on an improved version of the 7nm process technology.
Since the last bench session, the RSR test setup has not changed and consisted of the following components:
Motherboard — ASUS ROG Zenith II Extreme
RAM — G.SKILL TridentZ RGB F4-4266C17-8GTZR (4 x 8GB)
Power supply — SuperNOVA T2 1200 watt
Video card — EVGA GeForce RTX 2080 Ti Kingpin Edition
Source: RSR profile on HWBot website