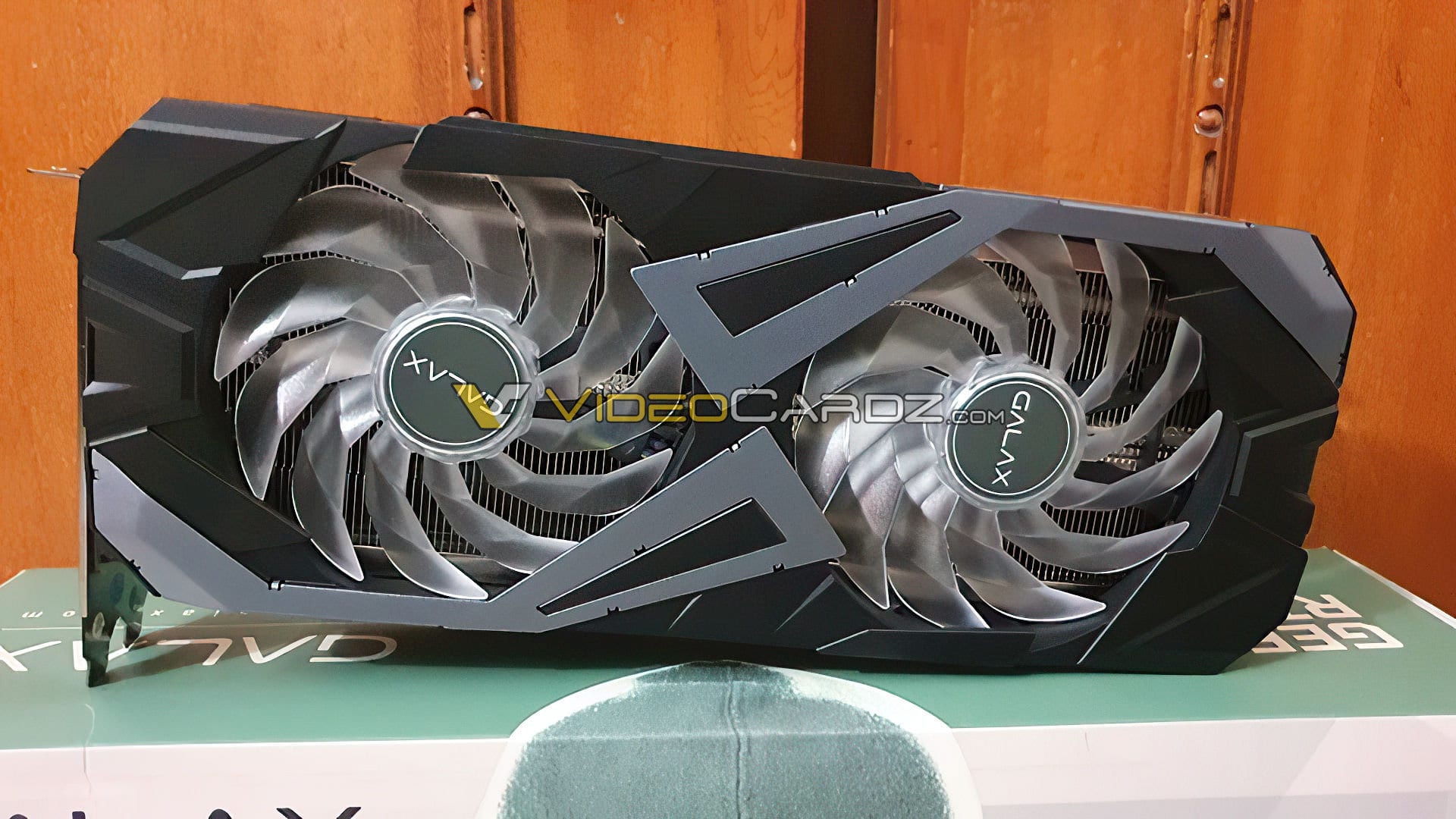 The release of the GeForce RTX 3060 Ti video cards will take place only in a week, but NVIDIA's partners are already preparing their own versions of the available representative of the Ampere architecture. This time, promo materials and photos of yet unannounced cards made by GIGABYTE and GALAX have surfaced on the network.
Let's start with the GIGABYTE RTX 3060 Ti AORUS MASTER. Of the extremely important features of the card, we can note as many as three DisplayPort connectors and three HDMI, which is literally a gift for owners of multi-monitor configurations. But keep in mind – one of the ports is HDMI 2.0b, and the other two are 2.1.
In addition, in the GIGABYTE RTX 3060 Ti AORUS MASTER, it is also interesting that this model will have two power connectors: 8-pin + 6-pin. Thus, we can assume that the TDP limit of this video card can be extended relative to the reference sample, as well as the frequencies can be significantly increased.
The rest of the RTX 3060 Ti AORUS MASTER does not present any surprises: the card is cooled by a massive aluminum radiator with three proprietary GIGABYTE fans.
Now let's talk about the (most likely) more affordable GALAX GeForce RTX 3060 Ti EX Gamer model. There is also nothing super-shocking here. Before us is a typical representative of an affordable series of video cards from the company GALAX / KFA2 with a high-quality element base and a very massive radiator, which is cooled by two large fans.
The RTX 3060 Ti EX Gamer is equipped with only one additional 8-pin power connector, which indicates a rather "squeezed" TDP and, as a result, mediocre overclocking potential. However, this is not a top-end product, so you shouldn't expect anything more from it.
As a reminder, the RTX 3060 Ti will feature a new variant of the GA104 GPU, GA104-200 with 4864 active CUDA cores. Thus, the younger model will have 1024 fewer CUDA cores than the recently released RTX 3070. However, fortunately, NVIDIA engineers decided to keep the memory configuration "8GB GDDR6 + 256-bit", which will allow the GPU to communicate with the video memory at a speed of 14 Gbps.
Source: VideoCardZ