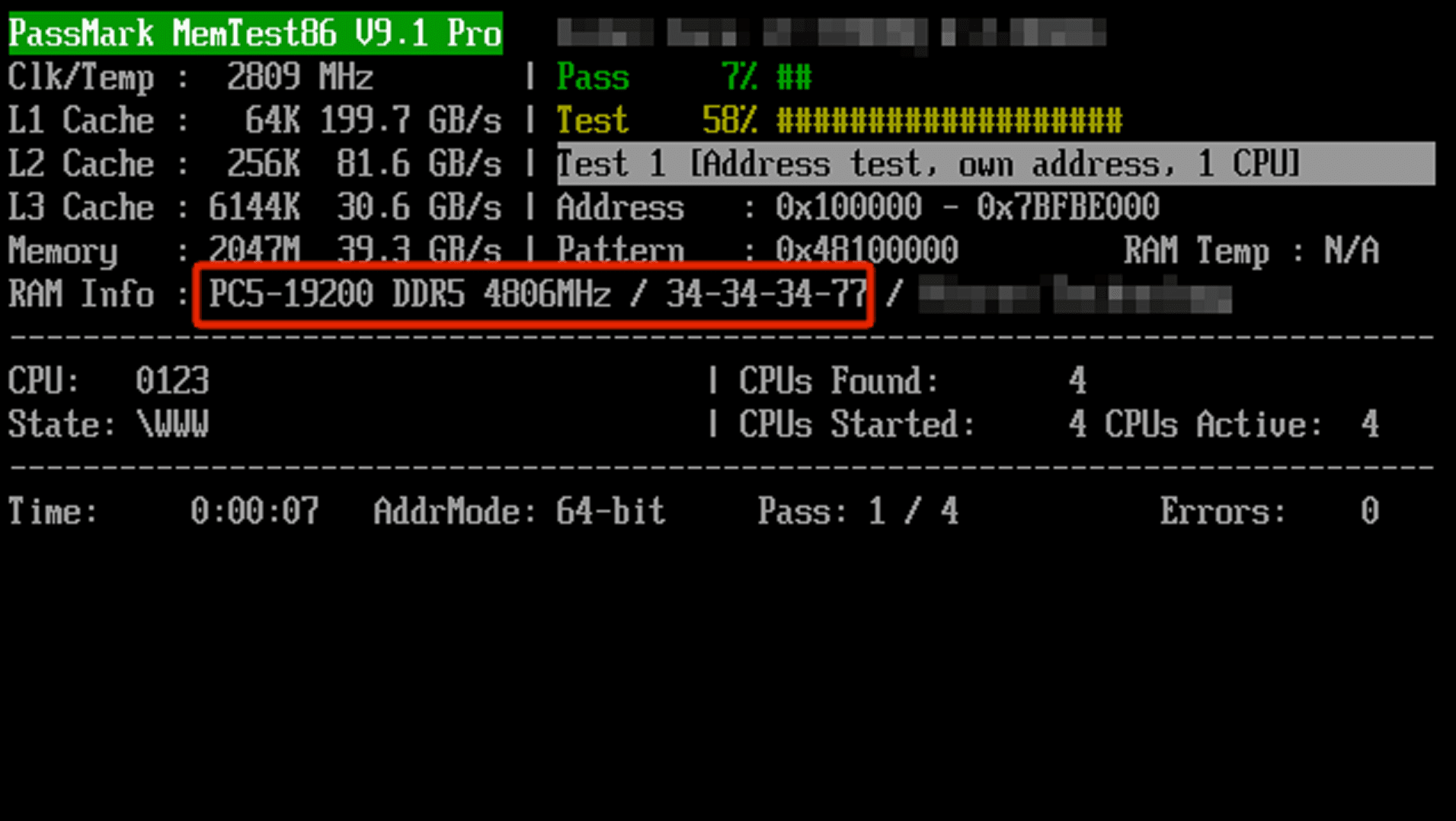 The PassMark Software Twitter account published a post with a screenshot of the latest closed build 9.1 Pro benchmark (and part-time stress test) of the operational MemTest86, which shows the testing of the latest DDR5 standard module.
According to the post, the memory ran to PC5-19200 specifications, which is equivalent to 4800 MHz. It should be noted that according to the official JEDEC standard, this is the lowest frequency for DDR5 memory:
PassMark Software acquired the MemTest benchmark in 2013 and since then the development team has done a lot of work to expand the functionality of the RAM test, including UEFI support.
At the moment, there is no detailed information about build number 9.1 Pro, just as there is no exact release date. However, with a high degree of probability, a stable version of MemTest86 with DDR5 support will be released before the end of 2021.
Source: VideoCardZ