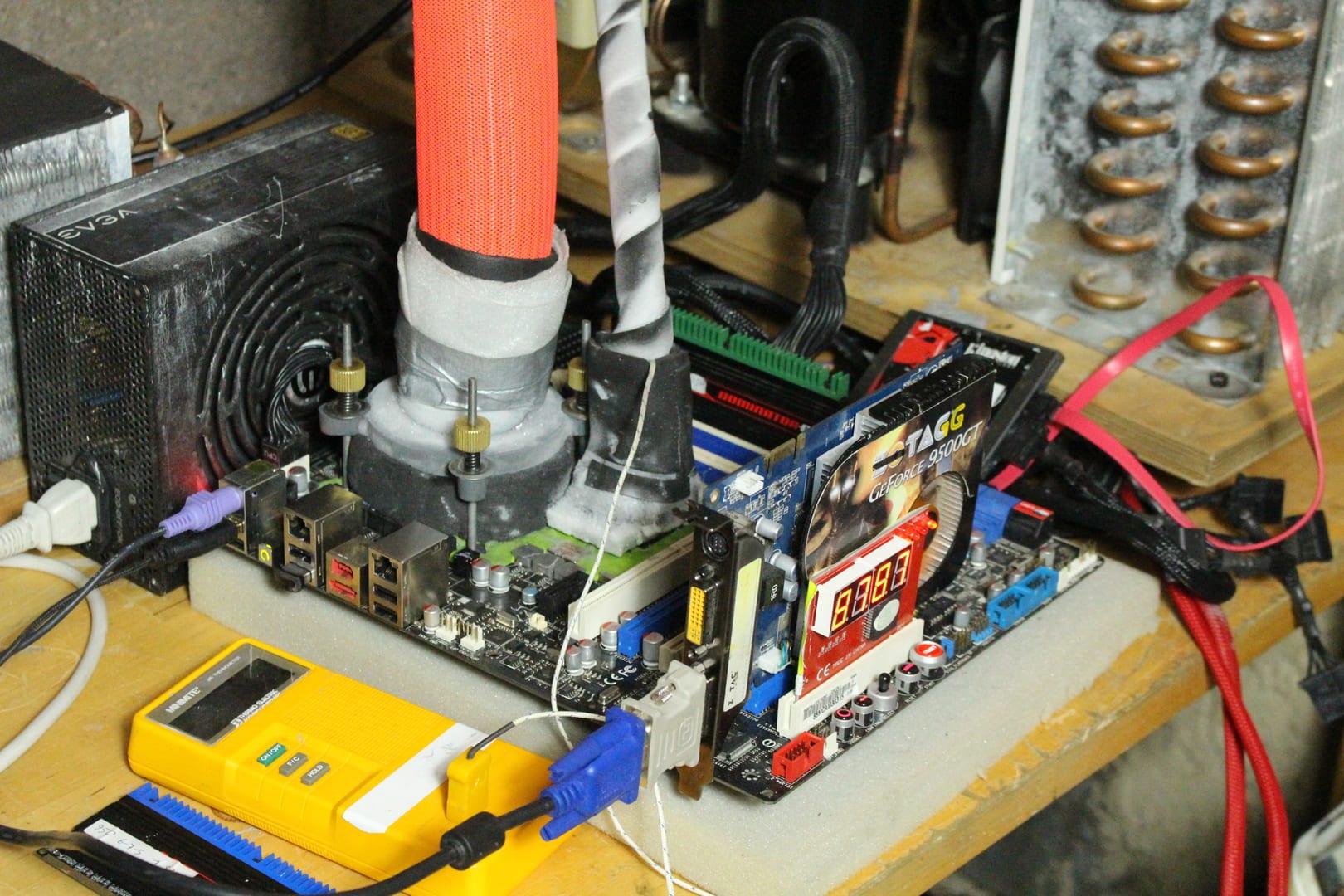 Frankly speaking, such a productive activity of the Austrian overclocker TAGG can only be envied: Over the past two weeks, the enthusiast was able to set more than 10 records on the LGA 775 platform and, apparently, this is just the beginning of the winning streak. Today TAGG has published four more results related to the LGA 775 platform. This time, the target of the overclocker are two dual-core Intel Core 2 Duo E8400 and E8600 CPUs.
Both processors and the chipset of the ASUS Rampage Extreme motherboard were cooled by a phase change cooling system, which allowed the overclocker to overclock the CPU from 5800 to 6400 MHz, depending on the model and discipline:
In the table below, we have provided more detailed information about each of the records:
The enthusiast's test setup looked like this: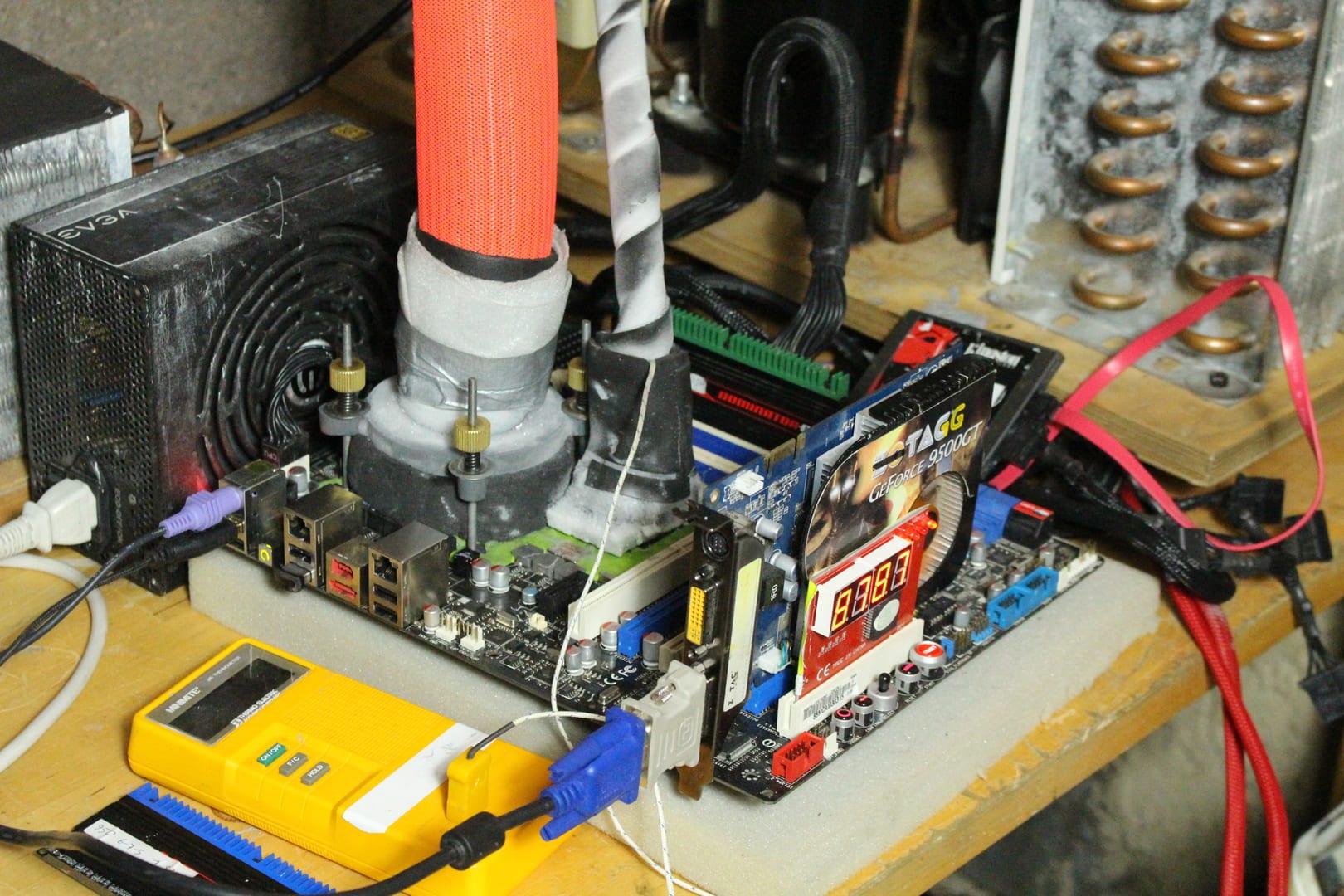 And it consisted of the following components:
Motherboard – ASUS Rampage Extreme;
RAM – 2 x 2GB DDR3 Corsair Dominator GT;
Video card – Zotac GeForce 9500GT;
Power supply — SuperNOVA G2 850W;
OS — Windows XP SP3.
Judging by yesterday's comments from TAGG, it was this bench session that became the last for a specific copy of the ASUS Rampage Extreme motherboard, after which it failed and was replaced by GIGABYTE GA-EP45-Extreme.
Source: TAGG profile on HWBot website