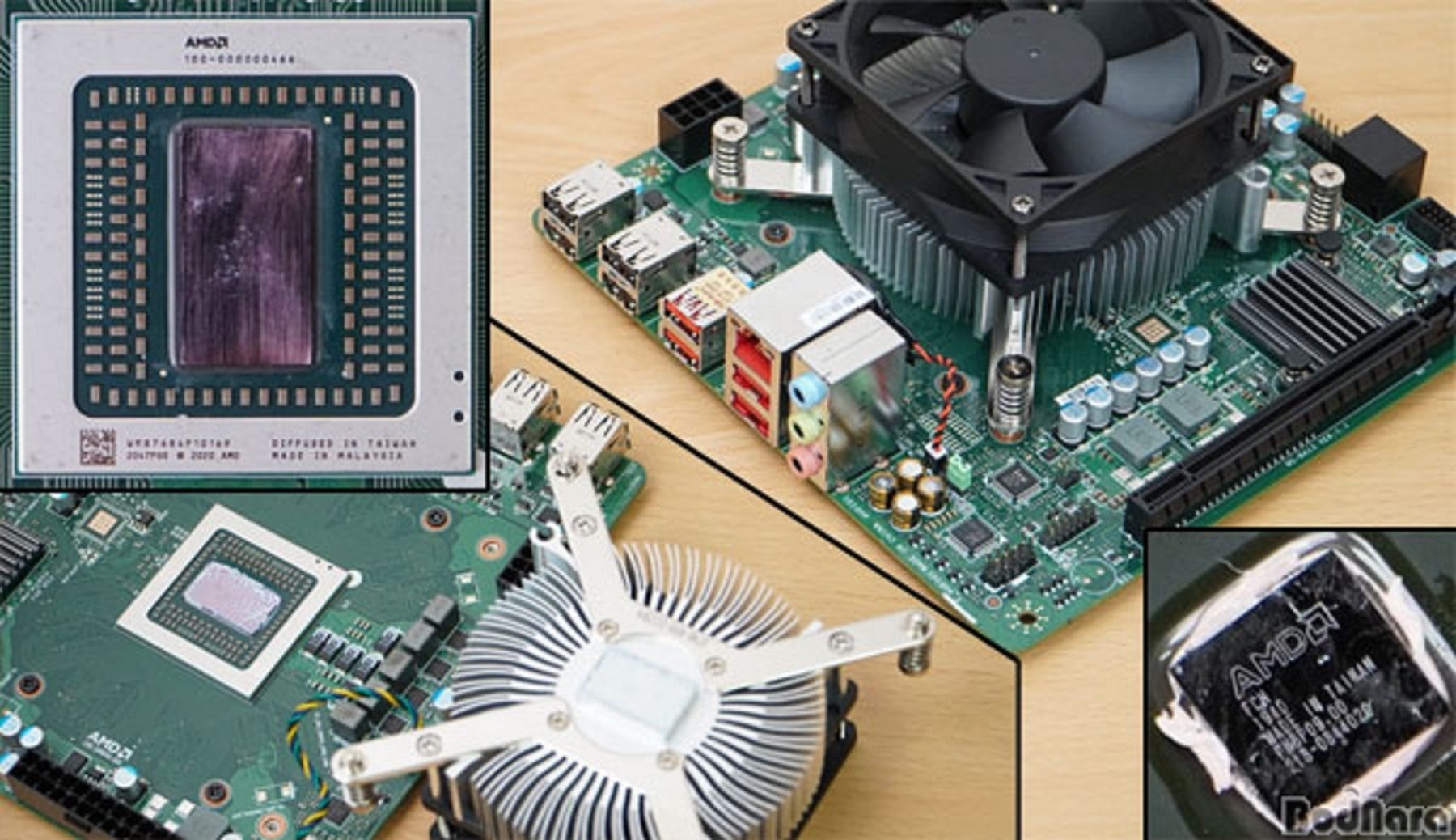 A few weeks after the quiet announcement of the unique AMD 4700S kit, the first review and, accordingly, the first live photos of a specific product based on a custom SoC for the PlayStation 5 appeared on the network.
To begin with, let's recall what AMD 4700S actually is: the APU is based on a system made specifically for the SONY PlayStation 5 console. The chip has 8 cores / 16 threads with AMD Zen2 architecture and disabled RDNA2 graphics. The device uses video memory of the GDDR6 standard as RAM (in this case, Hynix chips are soldered), which is somewhat unusual for a desktop platform.
The APU 4700S is connected to the AMD A77E Fusion Controller Hub (FCH). By the way, this is the same chipset that was used in the AMD A9-9820 system based on the Xbox One APU codenamed "Durango". For this reason, at the early announcement stage, the profile press suggested that the AMD 4700S system is based on an Xbox Series X or Series S SoC.
Of the main characteristics of the new item, it is worth noting the 14GHz GDDR6 video memory with a total volume of 8 GB (without the possibility of expansion!) And the maximum frequency of the APU cores of 3200MHz.
By the way, thanks to GDDR6 memory, the AMD 4700S has an astonishing 144GB of bandwidth, but due to its meager volume, this is difficult to write down as a serious advantage: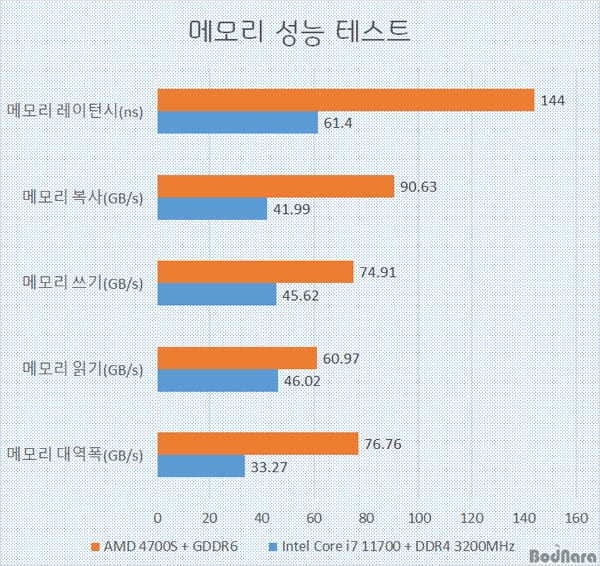 Nevertheless, it should be noted that 144GB is an unattainable result for both AMD and Intel desktop platforms.
Unfortunately, as we mentioned just above, the graphics are disabled in the APU, so our colleagues from Bodnara used an AMD Radeon RX 550 graphics card to test the new product in games. In this configuration, the AMD 4700S opposed the Core i7-11700 with integrated Intel graphics. However, keep in mind that the discrete graphics adapter of the AMD 4700 system is limited to PCI Express 2.0 x4, therefore, the performance of the Radeon RX 550 is limited precisely by the PCI Express speed and there is no point in installing something faster than the above video adapter.
Testing AMD 4700S in 3D Mark, League of Legends, Overwatch, and PUBG:
In general, the AMD 4700S + Radeon RX 550 turned out to be slightly faster than the Core i7-11700 processor, but, as you may have already noticed from the graphs above, the AMD 4700S was clearly not created for gamers. This system is recommended for office use, or at worst for embedded systems.
For a full review of the AMD 4700S, follow this link.
Source: Bodnara