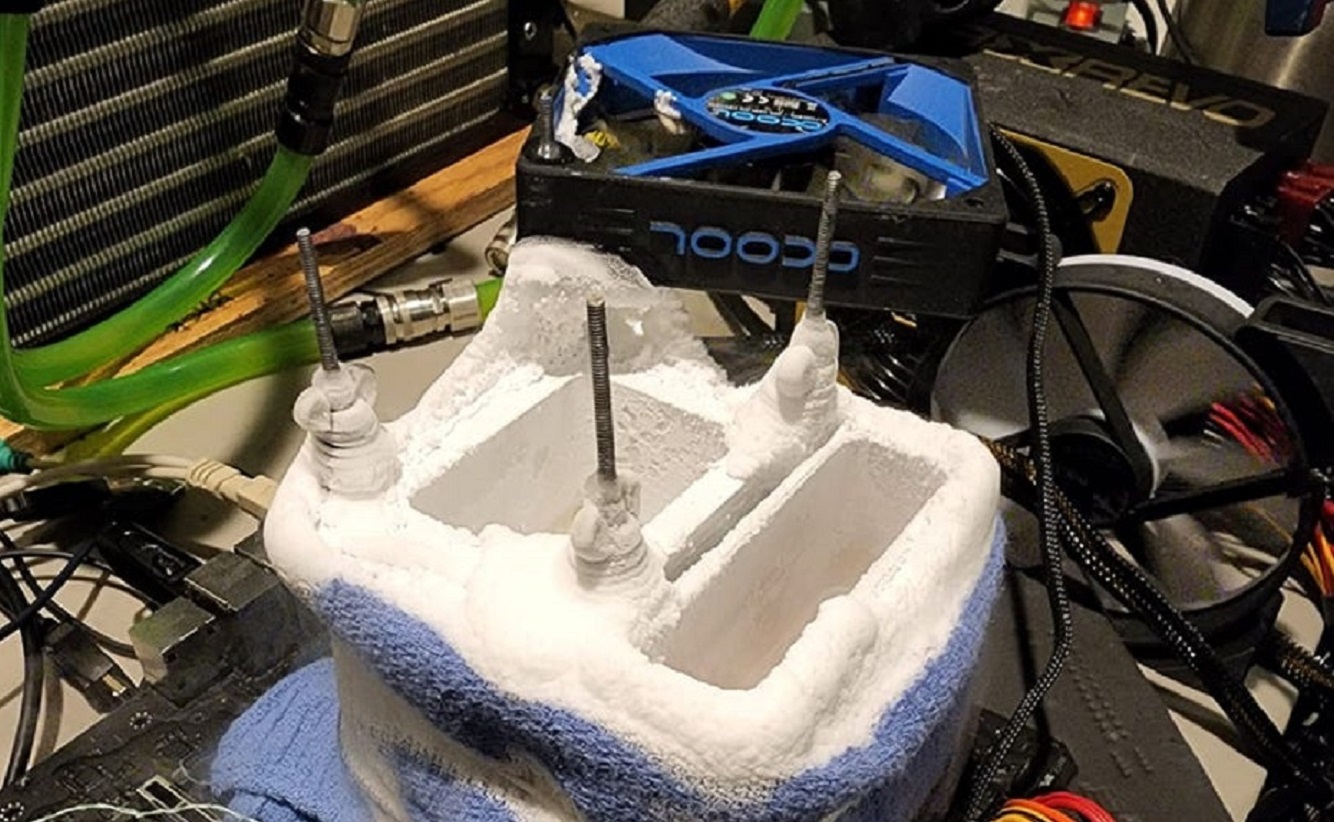 The undisputed leader in many overclocking disciplines – the American Splave confirmed his status as a favorite and chose the absolute superiority in the SuperPi – 32M discipline. The enthusiast became the first in the Core i9-12900KS processor rank, the first in the 8-core rank, and, in addition, received gold for the overall championship among CPUs with any number of cores/threads!
The overclocker used the setup already familiar to him as a motherboard and RAM: ASRock Z690 Aqua OC and Gskill TridentZ F5-6000U4040E16G. Both elements of the system were cooled with liquid nitrogen, which allowed Splave to increase the frequencies to 7494 and 7595 MHz for the processor and DDR5 memory, respectively.
In addition to the test setup, it is also worth noting the fact that when passing the benchmark, Splave left only 4P cores of the processor active out of 16 total (4P cores and 8E cores were deactivated). This technique is explained in an extremely banal way: the SuperPi program cannot work with a large number of threads, which is why disabling some of the cores can allow you to significantly increase the processor frequencies and, as a result, get a much higher final result.
Source: HWBot