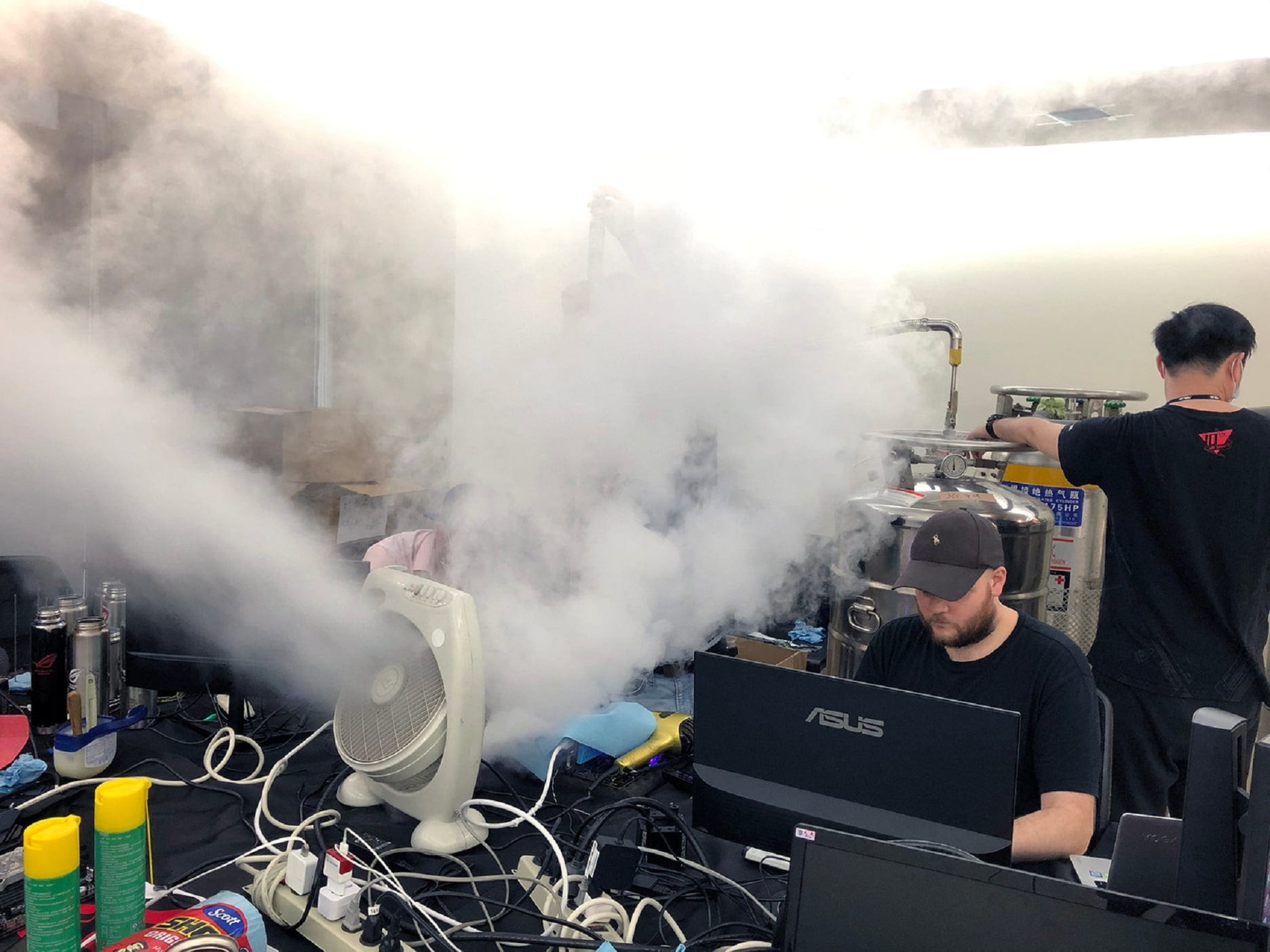 American enthusiast keeph8n scored a very strong record on the TRX40 platform. Armed with a 24-core 48-thread AMD Ryzen Threadripper 3960X processor overclocked to 5050MHz, the overclocker reached 16974 points in the most popular Cinebench – R20 benchmark:
The results obtained allowed the American to put in his piggy bank a gold medal in the rank of the processor of the same name, as well as to take first place in the overall 24-core rank.
It is extremely difficult to conquer such high frequencies (and for a 24-core 5050MHz chip, this is really a rather big frequency) without liquid nitrogen, therefore, in its test bench, keeph8n used a proprietary glass for liquid nitrogen from Kingpin Cooling.
Together with the Threadripper 3960X chip, the top-end motherboard ASUS ROG Zenith II Extreme Alpha, a DDR4 RAM kit consisting of four 8GB G.SKILL Trident Z NEO (F4-3800C14-8GTZN) memory sticks (F4-3800C14-8GTZN), as well as a high-quality power supply took part in the test SuperNOVA T2 with 1600 watts.
Source:Result page on the HWBot website