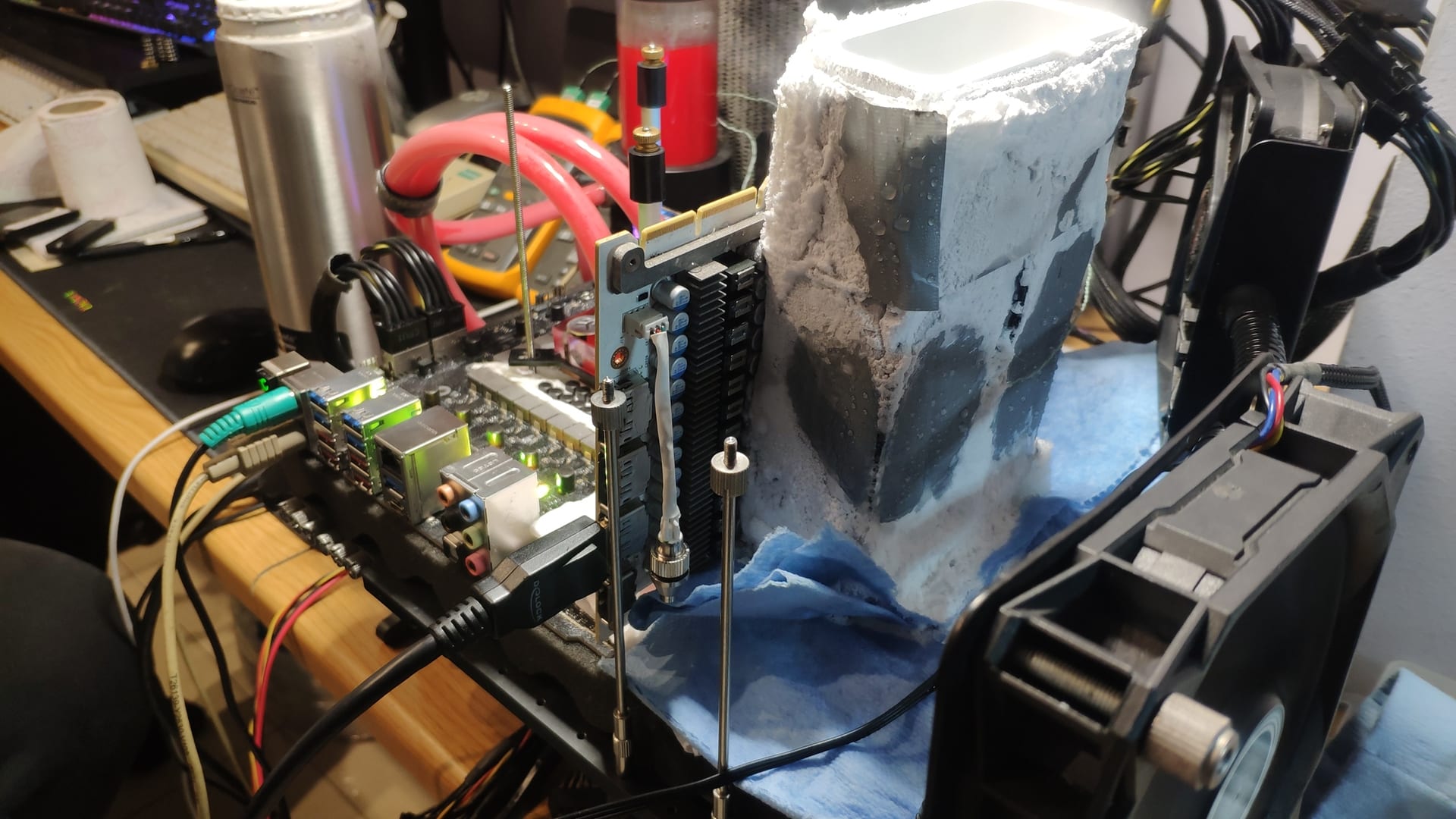 The GALAX GeForce RTX 3090 HOF OC Lab Edition became the star of the HWBot competition again. The creation of the GALAX engineers helped the Greek overclocker OGS set another record in the RTX 3090 rank. This time, the eminent enthusiast became the first in the relatively popular 3DMark – Port Royal discipline:
The video card was cooled with liquid nitrogen and was overclocked to 2895MHz (+107.53% to the base GPU) and 22096MHz (+13.29% to the base GDDR6X). The motherboard was replaced by the ASUS ROG Maximus XII Apex, and the Greek used the top-end Intel Core i9-10900K chip as a central processor, which was overclocked to 5300 MHz.
In the comments to his record, OGS shared some very interesting details of his bench session:
According to the Greek, in order to complete the final run of the 3DMark – Port Royal benchmark, it took him about a liter of liquid nitrogen. And for the entire session (there can be dozens or even hundreds of such runs in it), the enthusiast spent about 30 liters of liquid nitrogen.
Source: Result page on the HWBot website