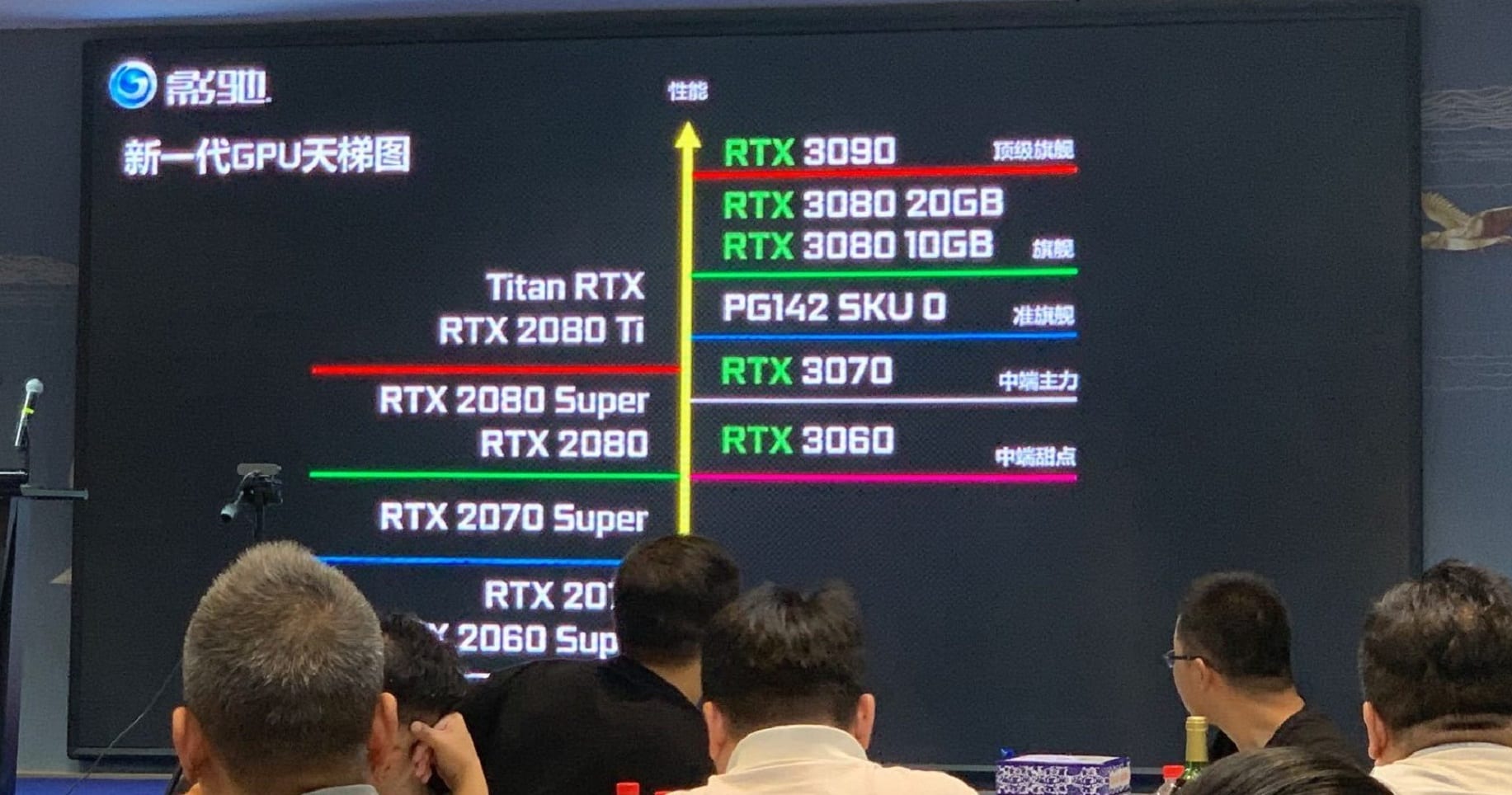 According to some Chinese sources and our colleagues at VideoCardZ, the announcement of the affordable GeForce RTX 3060 Ti graphics card will take place in a little over two weeks, on November 17.
According to the information available at the moment, the GeForce RTX 3060 Ti video card will have a GA104-200 graphics processor with 4864 active CUDA cores and 8GB of GDDR6 video memory with a clock frequency of 14 GHz and a 256-bit interface. This allows us to talk about a theoretical bandwidth of 448 GB/s. The TBP of the RTX 3060 Ti card should not exceed 200 watts, and even less in the NVIDIA reference design – 180 watts.
It is not yet known whether NVIDIA will be able to provide warehouses with a sufficient number of GeForce RTX 3060 Ti video cards so as not to repeat the unpleasant situation with the shortage of the already released 3080 and 3090. Nevertheless, according to rumors, the "green giant" is ready for potential excitement and is already distributing finished products to retailers.