Microsoft has announced that DirectStorage Technology Preview will be compatible with the Windows 10 operating system. To do this, users will need build 1909 and higher.
Recall: The Microsoft DirectStorage software layer is designed to significantly increase the speed of loading games by reducing I/O requests between the processor and the storage device. In fact, the GPU of the video card will be able to directly access the game resources stored on the drive, bypassing the central processor.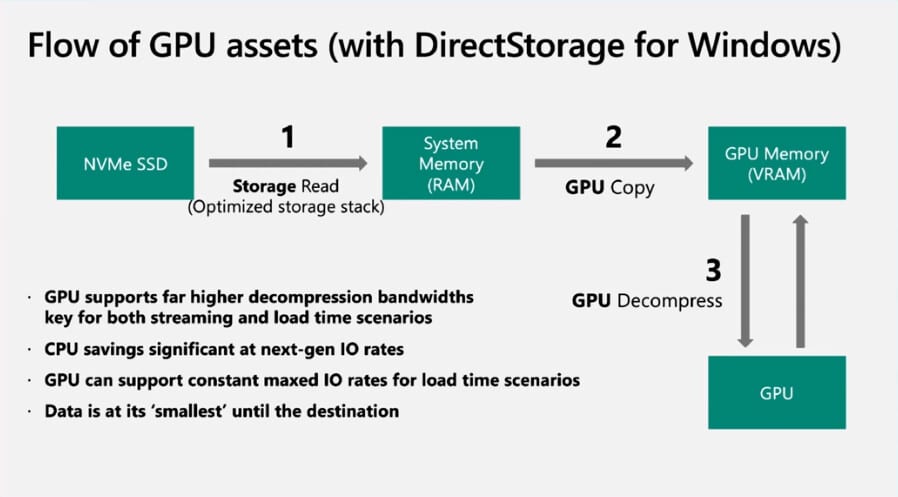 This solution will allow game developers to create even more high-quality games with a huge and well-developed open world. In addition, DirectStorage will allow you to avoid annoying data subloads when moving from one location to another.
By the way, consoles XBOX Series X | S support DirectStorage out of the box, but now the exclusivity of the technology is a thing of the past. Windows 11 and Windows 10 operating systems have already received preview versions of the new API.
Documentation and the DirectStorage SDK are already available to some developers who signed the NDA, but Microsoft is not going to stop there and promises to expand access to the new API soon.