Finnish overclocker Luumi took first place in the Geekbench3 discipline among any 18-core processors, and the Intel Core i9-10980XE chip overclocked to 5901MHz helped him in this. The CPU cover was polished almost to a shine (quite often the heat spreader plate for Intel chips turns out to be very uneven, and its polishing helps to achieve virtually perfect contact with the cooling system, but the CPU warranty is lost), and liquid nitrogen was responsible for cooling the processor.
Also, I would like to note that in addition to the record in the 18-core ranks, the Fin was able to get the championship in the Core i9-10980XE rank of the same Geekbench3 discipline: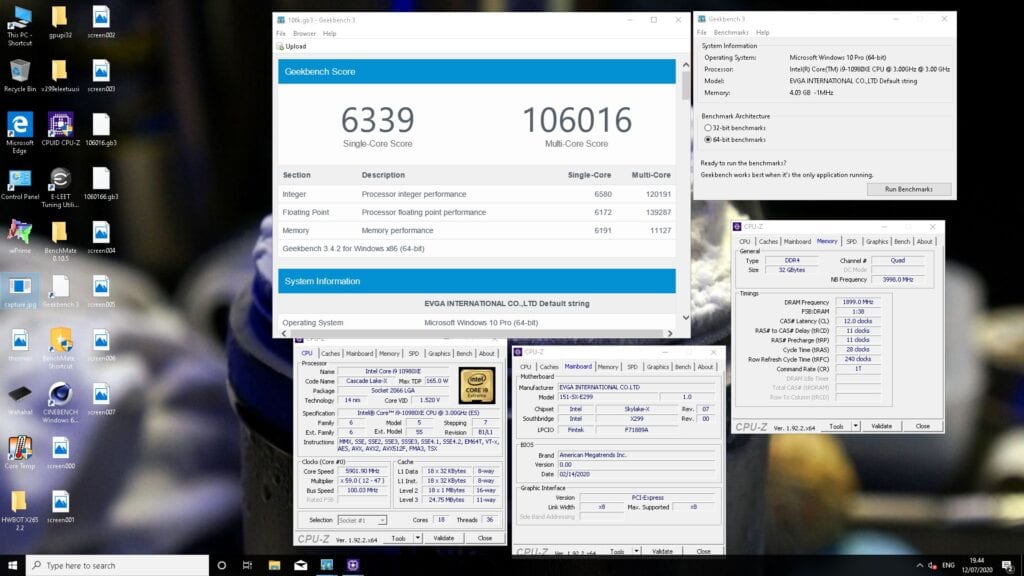 In addition to the already mentioned processor, the enthusiast's test setup also included the EVGA EVGA X299 DARK (151-SX-E299) motherboard, a 32GB G.SKILL Trident Z four-channel RAM kit, and an unknown model of the EVGA 2000-watt power supply.