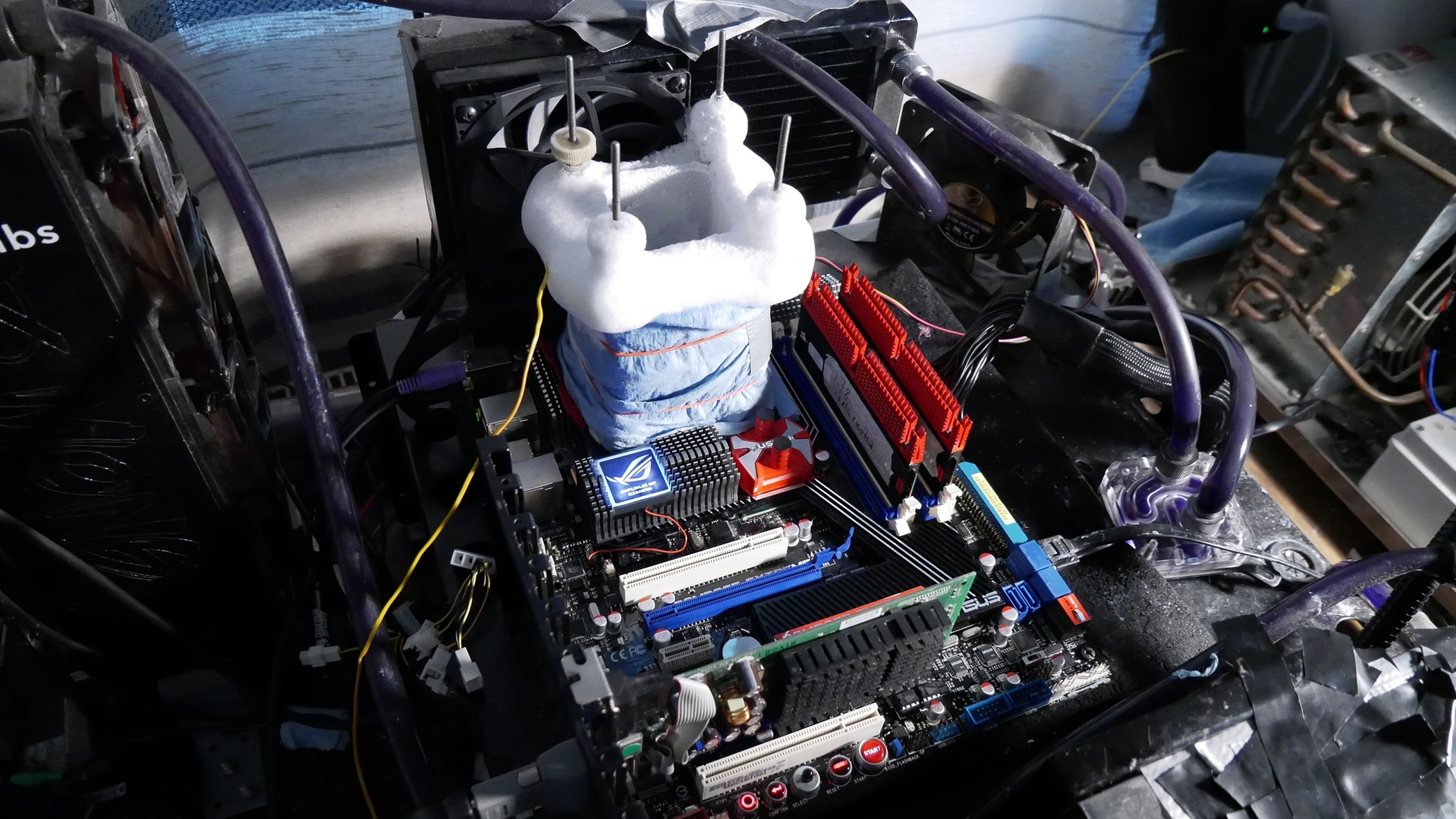 The well-known enthusiast Luumi was once again able to demonstrate outstanding CPU overclocking skills for the LGA 775 platform. He overclocked the popular Intel Core 2 Duo E8600 dual-core chip to a really impressive 6930.71 MHz, which secured a gold medal in the current CPU rank.
It should be noted that in order to achieve such a high frequency, Luumi had to disable one of the two processor cores. This procedure allowed the professional to significantly reduce the load on the die and power circuits of the Asus Rampage Extreme motherboard.
Apart from all of the above, we simply couldn't miss Luumi's painstaking work in selecting the best E8600 for further experiments.
After all, to become the first in overclocking such an old CPU, you need to test more than 1000 samples (in the case of Luumi, even more – 10,000!). Not every enthusiast is ready to accept such a challenge.
Source: HWBot