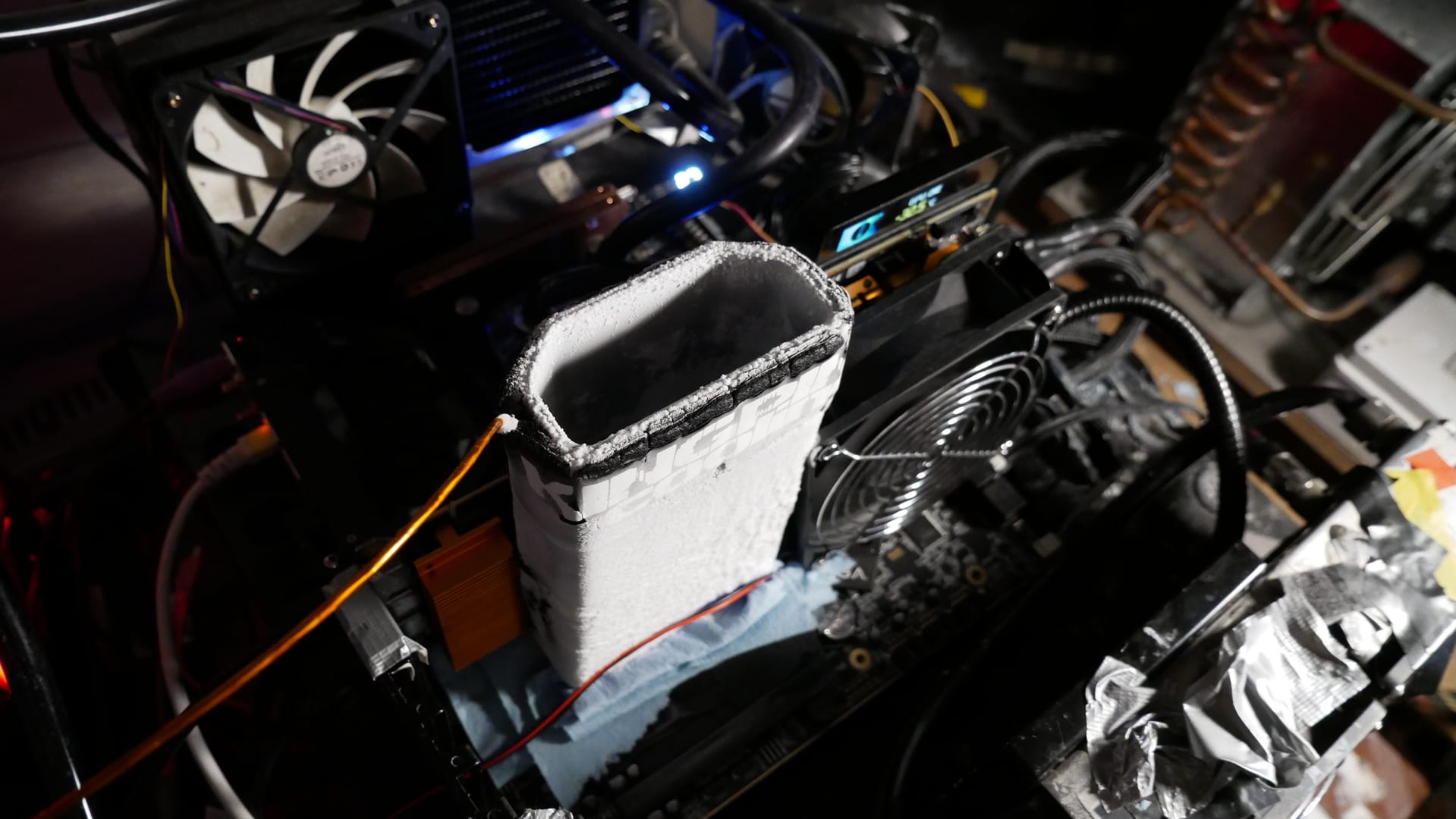 Finnish overclocker Luumi was able to surpass the day before yesterday's record of the Greek enthusiast OGS and become first in the rank of the NVIDIA GeForce RTX 3090 graphics card in the 3DMark – Port Royal discipline.
It is noteworthy that, unlike OGS, which used the top card from GALAX (GeForce RTX 3090 HOF OC Lab Edition) to achieve gold, Luumi armed himself with the development of EVGA and thanks to this was able to boast of a higher result. In comments to the finals record, some of the overclocker's peers have already noted that EVGA is "striking back" with this result.
It becomes extremely curious what this "confrontation" will eventually turn into. But back to Luumi's result:
The EVGA GeForce RTX 3090 graphics card and the Intel Core i9-10900K central processor were cooled with liquid nitrogen and were overclocked to 2805MHz (+101.08% to the GPU) / 23104MHz (+18.46% of the GDDR6X video memory) and 5400MHz (+45.95% of the CPU frequency), respectively. This combination of frequencies allowed Luumi to finish the 3DMark – Port Royal benchmark with 18,710 points:
Thus, the enthusiast bypassed OGS both in the rank and in the overall single-processor rank of the 3DMark – Port Royal discipline.
By the way, in addition to a video card produced by EVGA, Fin also used a motherboard from the same manufacturer, and specifically a very good model Z490 DARK KINGPIN.
Source: Result page on the HWBot website