An American overclocker under the pseudonym l0ud_sil3nc3 took four golds at once in the model and 12-core ranks on a 12-core AMD Ryzen 9 3900 processor:
To get first place in the most popular discipline Cinebench R15, the enthusiast had to overclock the chip to a frequency of 5498.7 MHz, which eventually brought 4393 points.
Superiority in the slightly less popular Geekbench3 – Multi Core brought the American enthusiast a noticeably higher frequency of 5525 MHz. The result is 78462 points: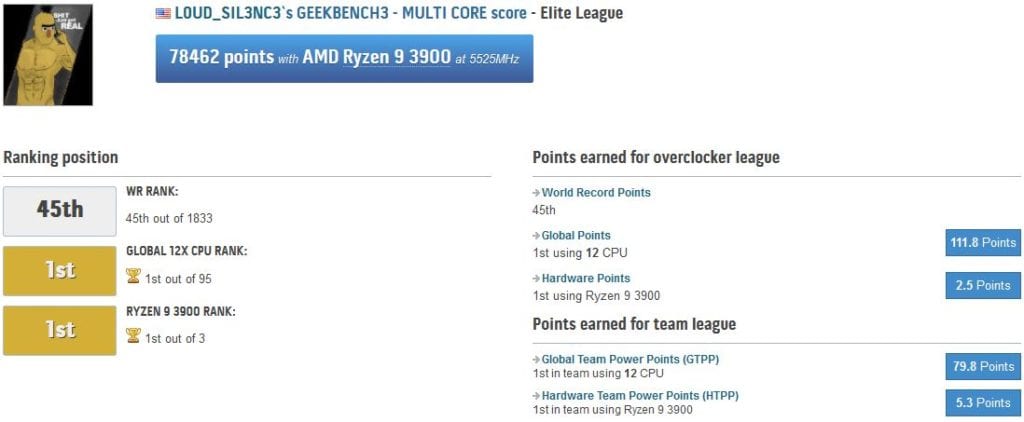 The processor was cooled with a liquid nitrogen, and Thermal Grizzly thermal was applied to the CPU heat-distribution cover.
Of the components used to achieve such impressive results, only the ASRock X570 Aqua motherboard and the 1200-watt Corsair Professional Series Gold power supplies, and the 1500-watt Enermax MaxRevo are known.
Source: Profile l0ud_sil3nc3 on HWBot website