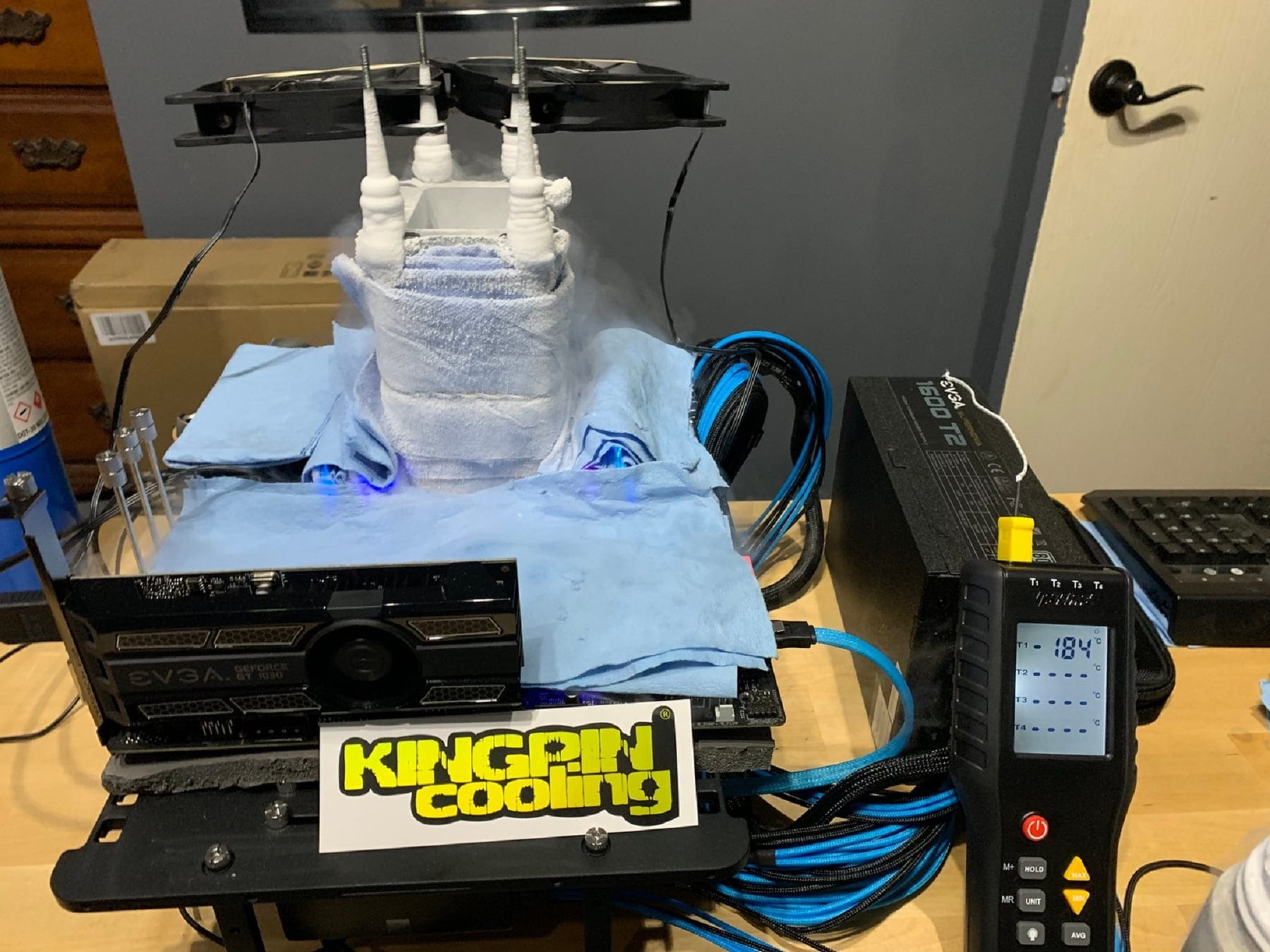 American overclocker keeph8n disappeared from the main page of the HWBot database for quite some time. And this is not surprising. His country is now in one of the most serious and difficult situations in the world. Nevertheless, on self-isolation, you can quite find the strength to experiment with overclocking processors.
keeph8n did just that. The overclocker got hold of a very successful copy of the six-core, twelve-thread AMD Ryzen 5 3600X chip and overclocking it to 5200 MHz was able to set a record in the HWBOT x265 Benchmark – 4k discipline, but only in the current CPU rank:
The final result was 16.931 frames per second. Probably, it should be clarified that this is the heaviest modification of the benchmark, where the processor renders a picture in 4K resolution.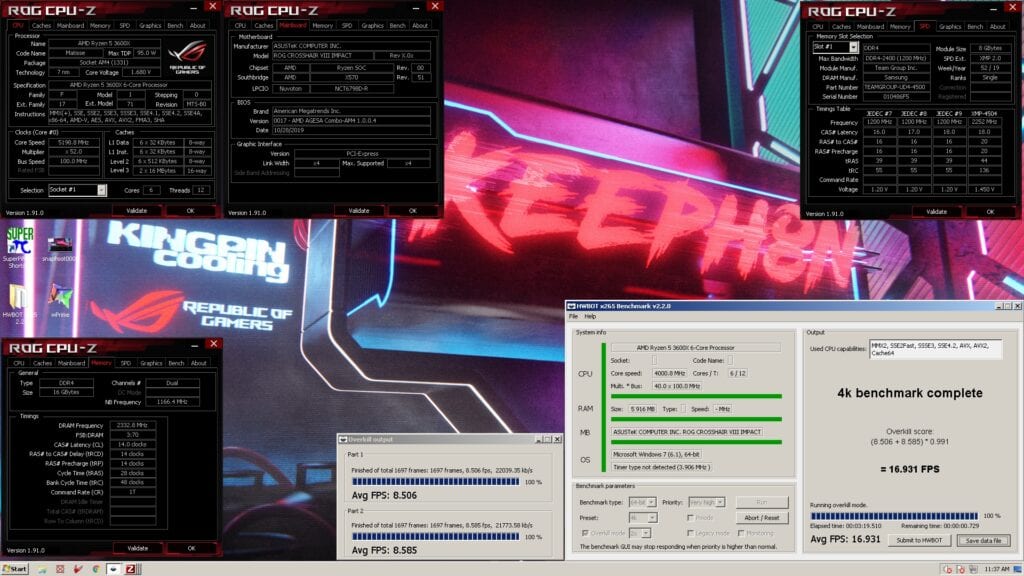 The test setup consisted of the following components:
Motherboard – ASUS ROG Crosshair VIII Impact
Cooling -liquid nitrogen beaker by Kingpin Cooling
RAM – Teamgroup Xtreem 2 x 8GB (TEAMGROUP-UD4-4500)
Video card – NVIDIA GeForce GT 1030
In the comments to his record, the author thanked ASUS and Kingpin Cooling for their support:
Thank you ASUS and Kingpin Cooling for the support!

keeph8n
Source: Result page on the HWBot website