These are the conclusions that can be drawn after reading a new tweet on the official S.T.A.L.K.E.R. account.
Representatives of GSC Games World reminded their fans that since the release of S.T.A.L.K.E.R. Call of Pripyat 11 years have passed, and they also shared a previously unseen screenshot:
From the above image, you can see that this render is not based on the old Call of Pripyat "X-Ray" engine, but on the current "Unreal Engine 4", which is used to create S.T.A.L.K.E.R. 2.
For clarity, this is how this location with a barge looked in S.T.A.L.K.E.R. Call of Pripyat: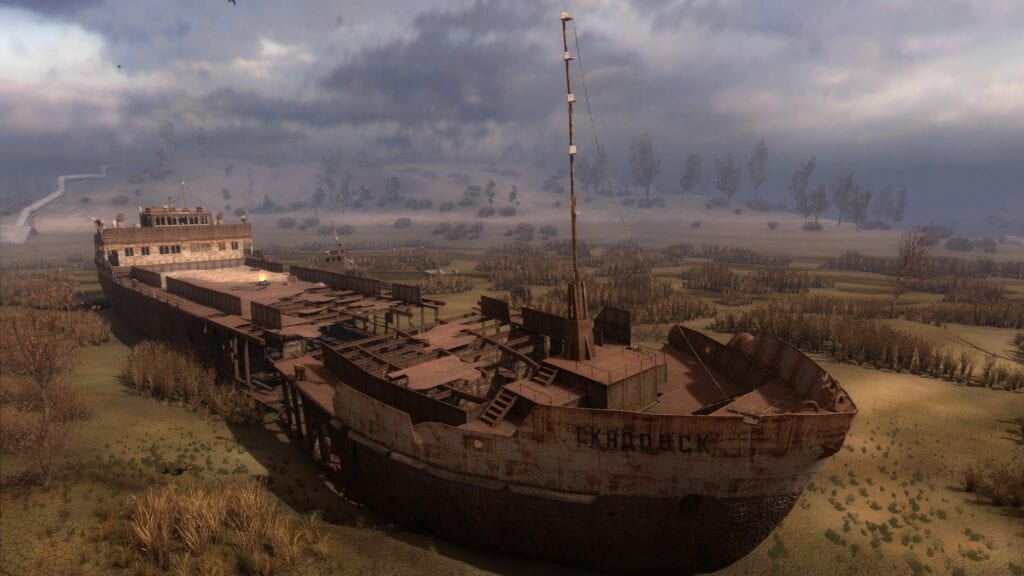 Perhaps, in this way, the developers are hinting to us that in the second part of the legendary "Stalker" gamers will be able to re-enter the memorable and beloved old places from the previous parts of the series.
Recall that S.T.A.L.K.E.R. 2 will be released on PC and Xbox Series X and will become a temporary exclusive of these platforms, and then, after some time, it will reach the PlayStation 5. There is no release date for the hotly anticipated project yet.