INNO3D today unveiled its own RTX 3000 graphics cards labeled LHR (low hash rate). The new devices are based on the updated and modified GPU GA10X-X02. These GPUs have a built-in hash rate limiter for mining some cryptocurrencies.
INNO3D is not going to update all of its existing solutions and will limit itself to only the most popular graphics cards. In total, 10 new LHR-marked products were added to the manufacturer's website: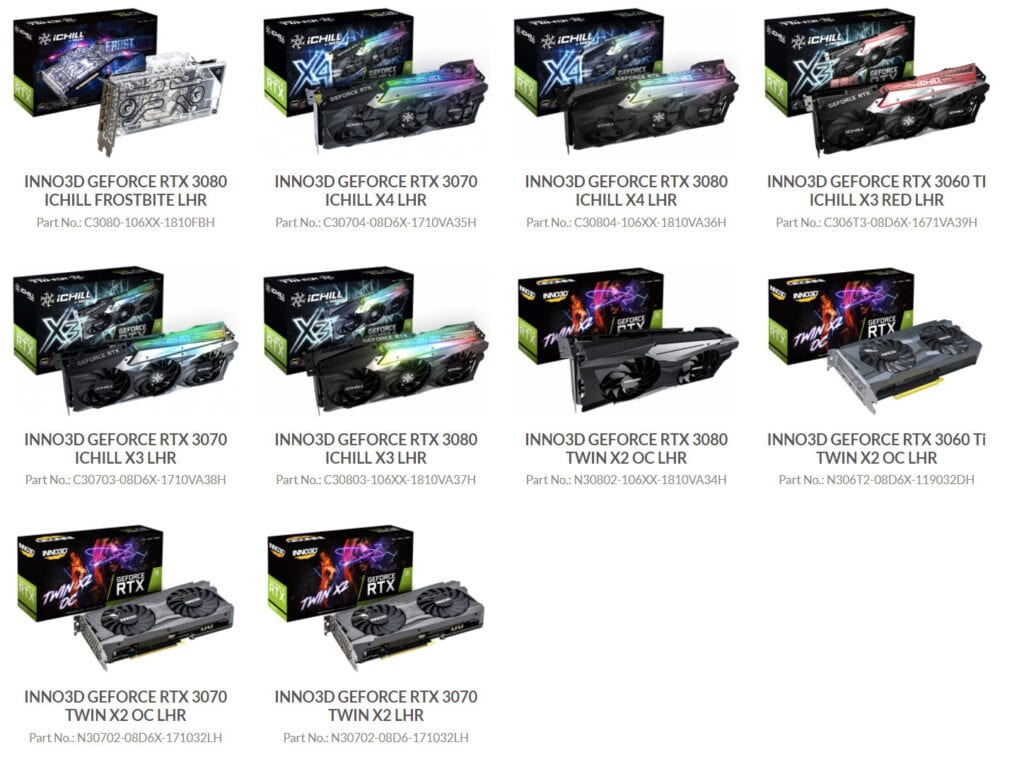 GeForce RTX 3080 с LHR – ETH 43 MH / s;
GeForce RTX 3070 с LHR – ETH 25 MH / s;
GeForce RTX 3060 Ti с LHR – ETH 25 MH / s;
The reduced hash rate gives a small, one might say, ghostly hope that gamers will finally be able to buy the much-desired video cards at the recommended prices. However, it should be noted that the LHR series lowers the hash rate by far not in all algorithms.
Unfortunately, nothing is known about the timing of the appearance of new products on store shelves.
Source: VideoCardZ