Today is a very fruitful day for Italy. Two first places at once. First, rsannino with gold in HWBOT x265 Benchmark – 4k, and now Hardware_Numb3rs in Cinebench R15 discipline.
The Italian enthusiast overclocked the brand new AMD Ryzen 7 3800X to a frequency of 5629.73MHz, which secured itself the first place in the current CPU rank and 58 in the global ranking of eight-core processors.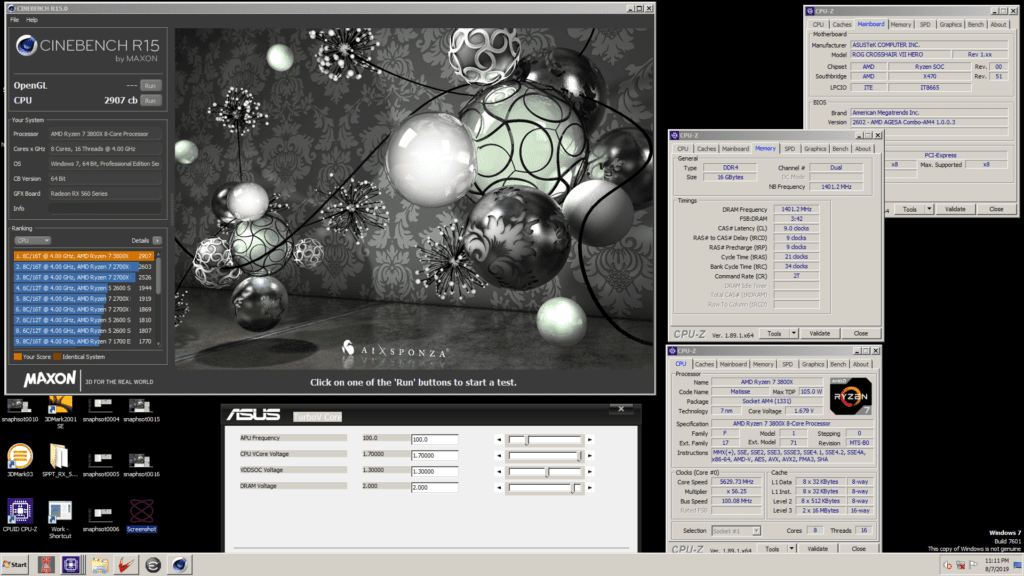 In addition to the processor mentioned above, the author of the record indicated only the used motherboard ASUS ROG CROSSHAIR VII HERO.
In general, it is clear that the rest of the components in this discipline are not particularly important, but the Italian overclocker did not even bother to take a photo of the "record-holder" stand.
This is disappointing.
Source: Result page on HWBot