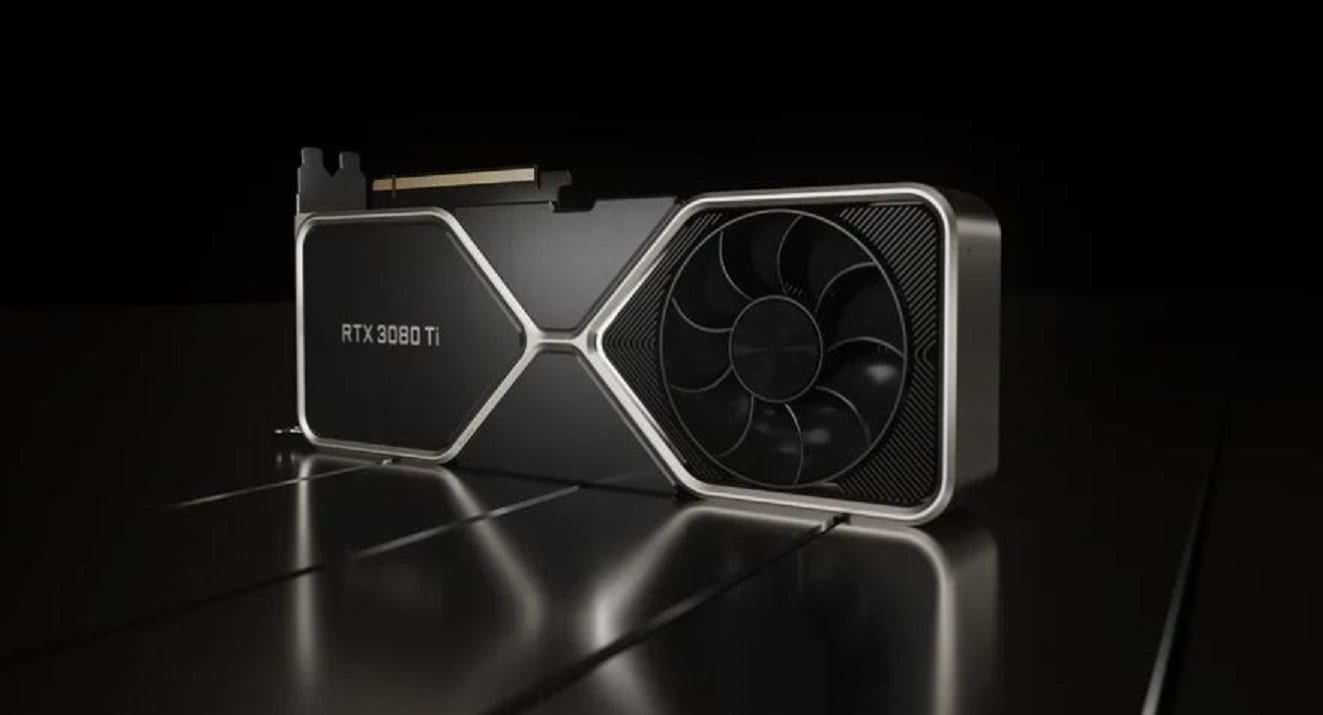 Chinese enthusiasts conducted a preliminary study of the performance of the not yet released NVIDIA GeForce RTX 3080 Ti graphics card and published a video of their testing on the network.
Unfortunately, the authors of the video do not disclose details about the video card under test. Nevertheless, the same source previously published genuine data on the performance of RTX 3060 and RTX 3070, therefore, in this period of time, the degree of trust in the guys from the video hosting Bilibili is quite high.
GeForce RTX 3080 Ti graphics were tested on a system equipped with AMD Ryzen 9 5900X 12-core processor, MSI B550 UNIFY motherboard, and HyperX DDR4-4000 memory. As a driver, the Chinese specialists used version 466.54, which is currently available only for the press. Besides, it should be mentioned that the card operated in the so-called game mode (increased clock frequencies of the chip and memory relative to the factory ones).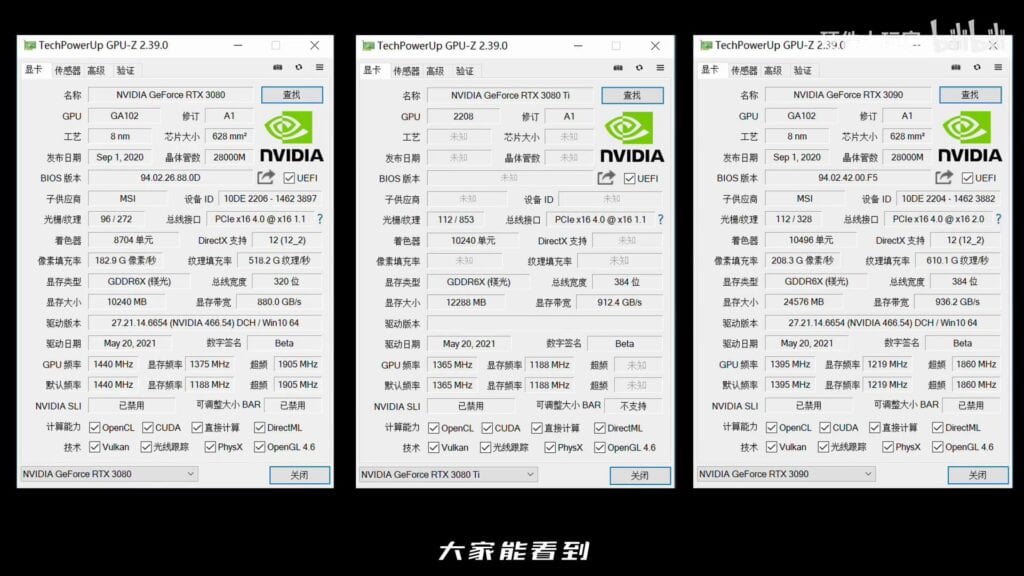 Mining cryptocurrency
Thanks to the built-in protection against the ETHASH algorithm, in the mining of Ethereum, the GeForce RTX 3080 Ti demonstrates not very high results at the level of ~ 65Mh/s, which is significantly less than the 95-105Mh/s that the regular version of the RTX 3080 produces.
Probably, the updated protection system will soon be bypassed, however, if this still does not happen, there is little hope that the new product may not be so attractive for cryptocurrency miners due to its rather weighty price tag of $1199 (official NVIDIA price, in stores, the card can cost much more!).
Games and 3D
In terms of 3D performance, the RTX 3080 Ti has a 5% to 12% lead over the RTX 3080, depending on graphics settings and application. But the lag of the novelty from the top-end RTX 3090 card is about ~ 3%. This is good news, since after the release of the RTX 3080 Ti, the only significant advantage of the RTX 3090 will be the doubled video memory, which at this stage of game development does not really matter for the vast majority of the gamers.
Below you can evaluate the performance level of individual video cards based on the screenshots from the video:
Sources: VideoCardz and Bilbili