The German overclocker CENS climbed to first place in the Intel Core i9-11900K processor rank, and also got gold in the overall 8-core rank of the Cinebench – R20 discipline.
As a cooling system, the enthusiast used liquid nitrogen. This allowed CENS to keep the processor frequency at 6666.2 MHz throughout the test and complete the Cinebench – R20 benchmark with a score of 8468 points: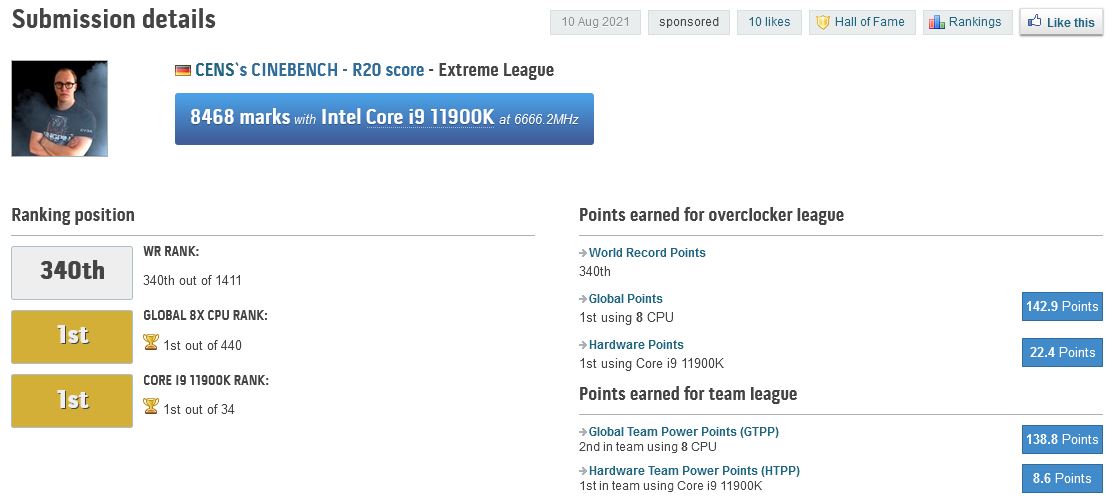 The basis of the test stand of the German was the top-end motherboard EVGA Z590 DARK, and she was accompanied by a set of G.SKILL 32GB Trident Z RGB RAM and a 1600-watt EVGA SuperNOVA T2 power supply.
The overclocker's workplace looked like this:
Source: Result page on HWBot website